When
Wed Oct 28th 2020, 5:00 pm to Wed Oct 28th 2020, 6:30 pm
Where
Developed and offered by OPDES in the Faculty of Health Sciences, Queen's University, Ontario, , Canada
Registration for this program has closed.
REGISTER FOR ZOOM LINK! LINK EMAILED 2 DAYS PRIOR TO WEBINAR.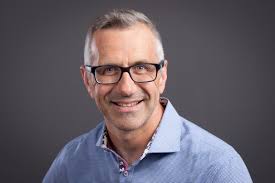 Speaker: Dr. J Damon Dagnone
Bio: Associate Professsor (Dept of Emergency Medicine), Trauma Team & Race Team Leader (KHSC), CBME Faculty Lead (Q PGME); Happy Dad, Lucky Husband, Fitness Nut, Teacher, Author, and Imperfect Human.
Please join us for a facilitated discussion with Damon to talk about how he found his way back to medicine after losing his son Callum to cancer during his final year of residency training.  We will also explore how his experiences as a dad, husband, ER doctor, and author have transformed his approach to the role of "Doctor as Person". All trainees, faculty, staff, and leaders are welcome!
Participant Objectives:
At the end of this session, participants will be better able to
Empathize with the patients and families who they interact with clinically
Identify moments of vulnerability in the provision and processes of healthcare
Discuss collectively the human element in caring for patients.
 
The HHC Series is a multi-disciplinary forum for practicing healthcare professionals to share lived experiences through story-telling and facilitated discussion.  A diverse group of speakers will be invited to discuss frontline personal stories of triumph, struggle, reflection, sorrow, and joy with the participating audience as a means to create a community of shared vulnerability and connectivity. The series is intended to be inclusive of all practicing healthcare professionals and learners along the training continuum and will actively seek out participation from hospital, community, and regional partners.
The 3 overarching aims are: 
Create a space for important conversations to highlight the collective humanity that brings meaning and challenge to our work as healthcare providers. 
Promote a shared and inclusive model for continuing professional development within our healthcare setting that prioritizes health of the care team.
Recognize and reflect on the structures of health care systems and academic institutions to build diverse, equitable and inclusive health care teams.  
*This webinar will be recorded capturing both audio and video.
Photography and Video Notice
Photographs and/or video will be taken throughout the duration of the program. By taking part in this event you grant the event organizers full rights to use the images resulting from the photography/video filming, and any reproductions or adaptations of the images for fundraising, publicity or other purposes to help achieve the group's aims. This might include (but is not limited to), the right to use them in their printed and online publicity, social media, press releases and funding applications. If you do not wish to be photographed or recorded please inform an event organizer. 
Wed Jun 29th 2022, 4:08 pm