The HHC Series is a multi-disciplinary forum for practicing healthcare professionals to share lived experiences through story-telling and facilitated discussion. A diverse group of speakers will be invited to discuss frontline personal stories of triumph, struggle, reflection, sorrow, and joy with the participating audience as a means to create a community of shared vulnerability and connectivity. The series is intended to be inclusive of all practicing healthcare professionals and learners along the training continuum and will actively seek out participation from hospital, community, and regional partners.
Finding Solutions Together after Spinal Cord Injury: A patient & physician's lived experience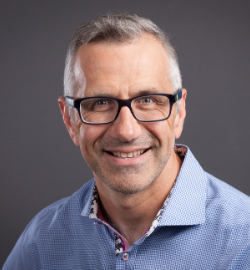 Associate Professsor (Dept of Emergency Medicine), Trauma Team & Race Team Leader (KHSC), CBME Faculty Lead (Q PGME); Happy Dad, Lucky Husband, Fitness Nut, Teacher, Author, and Imperfect Human.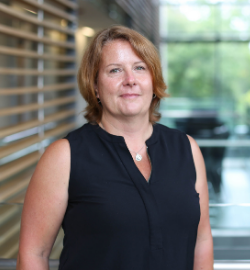 Associate Director, Graduate Nursing and Health Quality Programs, Associate Professor (SON & DAPM), Nurse practitioner, Chronic Pain Care – KHSC-HDH Site; Mom of Boys, Grateful Spouse, Crazy Sailor, Home Renovator.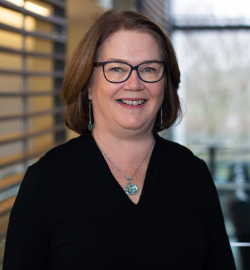 Jane Philpott is the Dean of the Faculty of Health Sciences at Queen's University and the CEO of the Southeastern Ontario Academic Medical Organization (SEAMO). She is a medical doctor and former Member of Parliament. Prior to politics, Jane was a family doctor for 30 years and spent the first decade of her career in Niger, West Africa.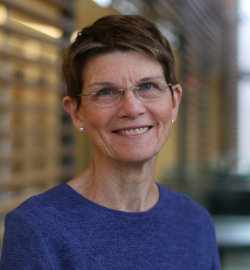 Respirologist, educator, former intensivist; grateful for my beloved family and fascinating career.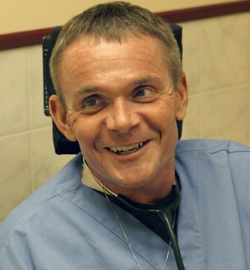 Dr. Hugh Wiley
Proud dad, dedicated husband, talented veterinarian, outdoor enthusiast & spinal cord injury patient.
My name is Hugh Wiley and I was born Nov 22nd 1960 in Toronto. In 1979 I went to the University of Guelph to study Veterinary Medicine. I started working at St. Lawrence Veterinary clinic in 1986. I became a partner in 1991 and moved up to our sister clinic The Kingston Veterinary Clinic the same year. On November 3rd 2000, I had a catastrophic fall in Wesport Ontario which rendered me a C5/C6 quadriplegic. I resumed work at the Kingston Vet Clinic in September of 2002 and continued working there until March of 2020. I've been married for 27 years to Kelly Pope Wiley. Kelly and I have two children, Alexandra Mary who is 23 and Jack Murray who is 19. As an avid outdoorsman I spend a lot of my spare time on Wolfe Island enjoying the abundant wildlife and beauty of the Thousand Islands. As a lifelong sport enthusiast I have been lucky to be involved with my children's recreational sport activities, and prior to the pandemic thoroughly enjoyed watching live sporting events.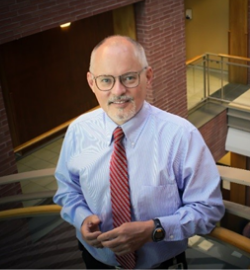 Medical Officer of Health, Program Director, Public Health and Preventive Medicine, Queen's University
Professor, Department of Emergency and Family Medicine, Queen's University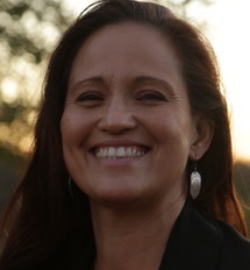 Dr. Ojistoh Horn
Ojistoh Kahnawahere Horn is a Haudenosaunee family physician whose mother is from Kahnawake and father is from Akwesasne. Providing full spectrum care to her people has been rewarding, challenging, and very thought provoking. She also supervises and teaches students and family medicine residents from Queens, McGill and the University of Ottawa's medical schools. Her wide interests include environmental determinants of health and holistic approaches to providing primary care to indigenous communities.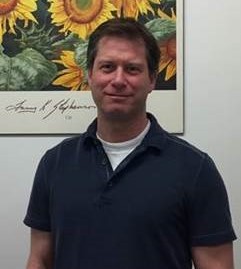 Terry Landry
Terry Landry is an occupational therapist and the Regional Director of Community Adult Mental Health at Providence Care. A student in the Doctor of Science in Rehabilitation and Health Leadership program, dedicated coach of many sports and an expert at embarrassing his children in public.