Celebrating the impact of health research: the newest Cinq à Sept Research Talks
Queen's Health Sciences (QHS) has added two new research talks to the Cinq à Sept digital collection. These talks, sponsored by The City of Kingston, explore the topics of death and dying and the role palliative care has in helping people live better for longer, and in how the pursuit of precise gene therapies are on the precipice of changing the face of treatment for diseases like hemophila.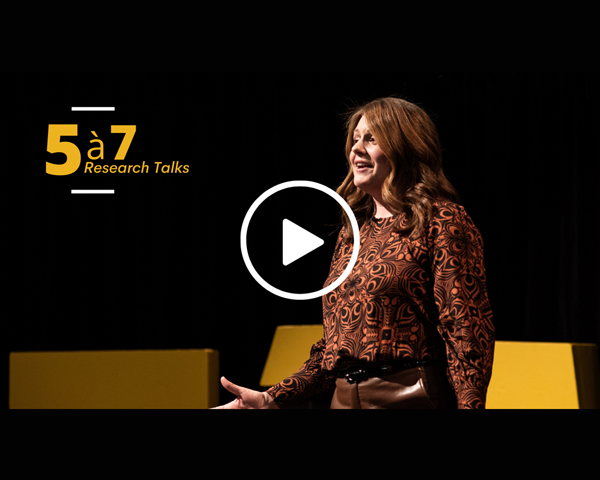 Dr. Katie Goldie is an Assistant Professor in the School of Nursing and asks a critical question: what is a good death? Dr. Goldie's research reveals why Canadians need universal and equitable access to palliative care. As you will hear in her engaging and at times deeply personal talk, palliative care not only provides compassionate end of life care but can sometimes help people live longer and better. She tackles some of the myths and misconceptions around dying and death and why we all need to talk about it. This is a talk you will want to share with your close family and friends to open up this important conversation.  
For Dr. David Lillicrap, blood isn't just part of the job—it is the job. For decades, world-renowned scientist Dr. Lillicrap (Professor, Department of Pathology and Molecular Medicine and Canada Research Chair in Molecular Hemostasis) has been at the forefront of precision medicine and working to develop life-changing therapies for people with hemophilia and von Willebrand diseases. In his talk, "Pursuing a miracle in modern-day medicine," you will hear about his research journey and how he is getting closer to this miracle with the help of genomics and a pack of dogs.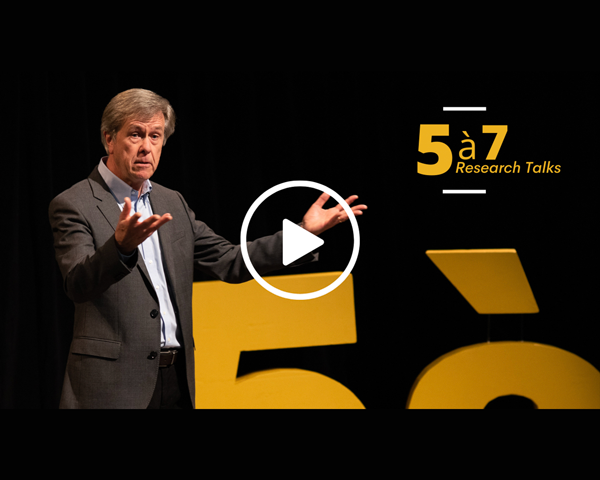 Cinq à Sept Research Talks are inspired by the French tradition of gathering at the end of the workday. Talented researchers headline each Cinq à Sept, which delivers engaging, TED-style talks in front of an audience of students, staff, faculty, alumni, and community members. A reception following each Research Talk sparks connection and collaboration—an integral component of the strategic plan for Queen's Health Sciences: Radical Collaboration for a Healthier World. 
Tickets 
The Cinq à Sept Research Talks run from 5 to 7 p.m. and are held at the Tett Centre, close to campus to allow participants to shift from work or the classroom to the event before going home. Tickets for the events, while limited, are free and available to QHS students, staff, and faculty—as well as Queen's alumni and members of the Kingston community—on a first come first served basis. To request a ticket, please add your name to the wait list. 
Apply to give a research talk 
Faculty members in Queen's Health Sciences are invited to apply to speak at a future Cinq à Sept Research Talk. 
Save the dates: Upcoming Cinq à Sept Research Talks  
Cinq à Sept Research Talks will continue in 2023. Save the dates and plan to attend the next events on March 9, April 19 and May 25.  
Related topics