Queen's Health Sciences (QHS) has been a global leader in health sciences education and research for more than 150 years. As the hub for an interconnected academic health sciences network in Eastern Ontario, QHS is a leading force in preparing the next generation of health scientists, partnering to improve health in local and regional communities and driving world-renowned research that asks and answers the most pressing questions in health sciences.

View the Queen's Health Sciences plan

View the School of Medicine Plan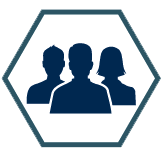 Equity, diversity, inclusion, Indigeneity, and accessibility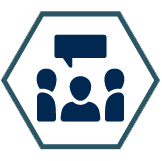 Interprofessional and
cross-disciplinary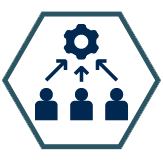 Authentic focus on what
communities need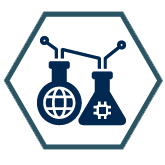 Excellence in research,
education and service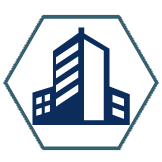 Physical space, resources and supports to enable our work
Interdisciplinary Research
Leverage our unique interdisciplinary strength to discover and share solutions to the world's most pressing questions in the health sciences.
Intensify and incentivize collaboration to foster knowledge translation and interdisciplinary research
Improve the organization and efficiency of existing research resources
Instill a shared sense of purpose around solving pressing big questions about human health
Integrated Health Sciences Education
Create an unprecedented focus on interdisciplinary education that includes shared curricula and team-based learning and develops practitioners and scientists who can work and lead anywhere
Develop cross-program and interdisciplinary experiences that integrate Schools, programs and other learning environments that enhance learning and build competency
Develop community-integrated education opportunities that enable learners to develop capacity to practice in diverse environments while also meeting community health needs
Foster a culture of mutual respect, exploration and experience before learners commit to professions or specialties
Clinical Impact in the Community and Beyond
Partner to create a regional approach to academic health sciences with excellent clinical care that responds to community needs.
Expand partnerships across the region to improve access to care and specialists
Enable learners to develop skills and knowledge in diverse contexts, with opportunities for placements in learners' home communities
Develop clinical, research, and education projects that respond to community needs
Commitment to Equity, Diversity, Inclusion, Indigeneity and Accessibility (EDIIA)
Transform internal structures for accessibility, inclusivity and belonging while embedding equity, inclusion and anti-racism into education, research and care.
Embed EDIIA principles into our culture, research, and education in all dimensions, to create a culturally safe, inclusive environment
Foster continual learning and unlearning among learners, staff and faculty
Develop learners who provide equitable, culturally safe care, and scientists who do research that is informed by EDIIA principles to enable better care and outcomes for all
Nurturing Culture and Thriving People
Create a nourishing, supportive environment for learners, staff, faculty and partners so that we can be and work at our best.
Build and renovate physical spaces that support radical collaboration
Grow a culture of collaboration, support and community that actively prioritizes student, staff and faculty wellness and fosters engagement
Amplify our focus on lifelong learning and professional development to sharpen our research, education and clinical excellence
Commitment to financial stewardship
Commitment to financial stewardship aims to attain a sustainable balanced budget.
Annual cycle for strategic performance