Weeneebayko Area Health Authority, Mastercard Foundation and Queen's partner to transform health sciences education for Indigenous youth
Building a healthier world happens when a bold vision meets opportunity. With support from the Mastercard Foundation, Queen's University is partnering with the Weeneebayko Area Health Authority (WAHA) to co-develop a program for training health professionals living along the western James Bay coast. The Queen's Weeneebayko Health Education Program marks a new approach to educating and supporting Indigenous youth to pursue careers in healthcare and provides a unique model for transforming Indigenous health across Canada. 
"It is exciting to work together on this new approach that will support Indigenous youth as they pursue healthcare careers and build a stronger, healthier future for the communities we serve," says Lynne Innes, President and Chief Executive Officer, WAHA.
Queen's Health Sciences and WAHA will co-create a decolonized, interprofessional curricula for medicine, nursing, physiotherapy, occupational therapy, midwifery, and paramedicine. But, it is more than education alone. The initiative will also implement a comprehensive Health Careers Pathways Program to support Indigenous youth interested in pursuing healthcare professions. It is unprecedented in its scope and approach to health education and nurturing young people.   
Ultimately, the program aims to address healthcare challenges facing remote, Indigenous communities, including low accessibility to providers and facilities, the need for culturally-safe care, health outcome gaps, and underrepresentation of Indigenous peoples in health professions. The new program will be located in Moosonee and include coastal community sites serviced through WAHA's hospitals, nursing stations and health centres throughout the region. This includes Moose Factory, Attaswapiskat, Fort Albany, and Kashechewan, among others.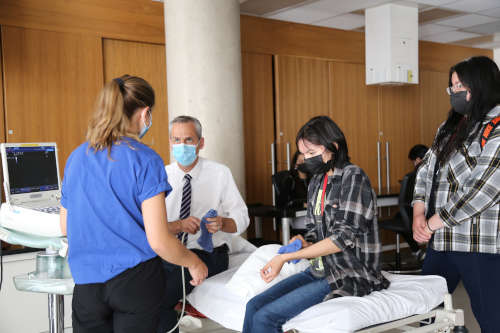 "This project will truly drive health transformation – improving regional health outcomes, addressing health equity and access, and building Indigenous representation within healthcare that is situated within community, directed by community, and delivered by health professionals from community," says Jane Philpott, Dean, Queen's Health Sciences and Director, School of Medicine. "We look forward to building this dynamic educational model alongside the Weeneebayko Area Health Authority and local Indigenous leaders, and we thank the Mastercard Foundation for supporting this crucial work." 
With the first cohort of students expected in 2025, the Health Careers Pathways Program will work with Indigenous youth in the region to encourage and support them as they ready themselves for a career in healthcare. The program will provide career counselling, resources, mentorship, and application support, and increase access to prerequisite courses needed to apply for health sciences post-secondary education. Often, these high school courses are not accessible to students who live in the region, which means they need to leave home to attend school elsewhere. This can be a huge barrier for those who are considering pursuing post-secondary education.  
Another component of the Pathways Program is to expose Indigenous high school students to university life and healthcare career options through the WAHA Summer Program, a week-long, immersive health sciences camp launched at Queen's last summer. The goal is for youth to envision a future working in healthcare in their own community. "We are the next generation, and we will have to teach the younger generation. It will help a lot more kids around here who don't have an opportunity to go out and get an education," says Cameron Linklater, a high school student from Delores D. Echum Composite School in Moose Factory.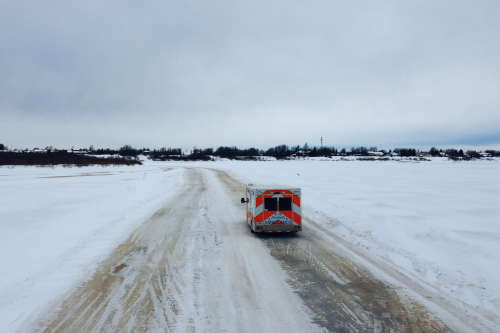 All of this is possible through a $31 million investment from the Mastercard Foundation EleV Program, which aims to support 100,000 Indigenous young people on their pathways through education and on to meaningful livelihoods by 2030. Their vision is to help Indigenous youth live Mino Bimaadiziwin—"a good life" in the Anishinaabe language, a fulfilling life that is consistent with one's traditions and values.   
"We are really pleased that this opportunity brings out the best of what our partners can offer, but also showcases that these kinds of approaches are possible," says Reeta Roy, President and Chief Executive Officer, Mastercard Foundation. "We are looking to create systemic shifts in how healthcare is delivered and to integrate Indigenous knowledge within the curriculum itself. This is profound because it means people can see the healthcare system as a safe place, something that's relevant, and one they trust. And in doing so, it uplifts the quality of health across the board."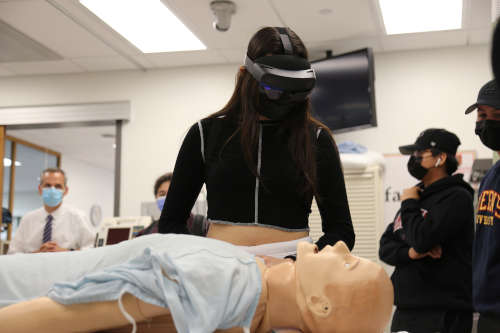 At the end of the day, the program is focused on training that builds homegrown, comprehensive, sustainable, community-centred healthcare. "This initiative will transform health care in that we will see people who live in this region providing care in this region," says Jack Hutchison, Senior Vice President, People and Transformation/COO, WAHA. 
"The project aligns with Queen's overall vision to help solve the world's most significant and urgent challenges," says Patrick Deane, Principal and Vice-Chancellor, Queen's University. "It moves the university beyond its existing and historical ways of delivering medical education and is reimagining how we educate students that is responsive to the needs of the populations we serve." 
Public questions about The Queen's Weeneebayko Health Education Program can be sent to WAHA.hpe@queensu.ca. Media inquiries can be directed to Chris Lackner, Associate Director, Communications, Queen's Health Sciences, at cll12@queensu.ca. 
Related topics