Using community-based research to improve healthcare for Indigenous peoples
In the spring of 2021, when vaccines were first becoming available in Canada, one of the populations identified as a priority to receive early doses were remote Indigenous communities in Northern Ontario. Initiatives such as Operation Remote Immunity sought to make the vaccine accessible for remote communities across the province. While many of these communities would ultimately boast high rates of immunization, the vaccine rollout highlighted the barriers that Indigenous peoples often face in accessing Canada's westernized healthcare system.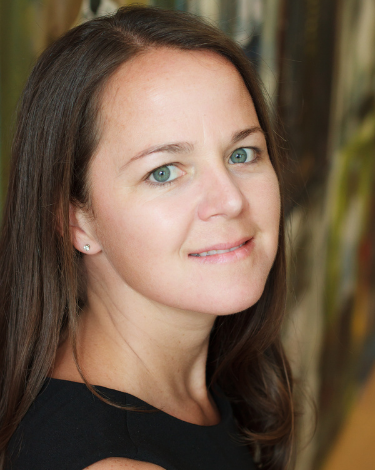 Dr. Karen Yeates is a Nephrologist and a Professor in the Department of Medicine. For the last 18 years, Dr. Yeates has worked with hemodialysis patients in Northern Ontario, providing kidney health services to remote communities along the James Bay coast. When the vaccine rollout began in Ontario, Dr. Yeates was contacted by several colleagues in the James Bay region, asking for health education materials to help boost vaccine confidence. It was then that she spoke with her colleague, Dr. Elaine Innes, the Physician-in-Chief of Weeneebayko General Hospital to better understand if there would be community interest and support for community-based research that would support the development of culturally appropriate strategies for improving vaccine uptake for remote Indigenous communities. Dr. Innes joined the research team and soon invited her colleague, Ms. Sandra Kioke, to join the team as well. Both Dr. Innes and Ms. Kioke live and work on Moose Factory Island, Ontario. Only a few months later, Dr. Yeates and a team of her colleagues have received funding from the Canadian Institutes of Health Research (CIHR) to do just that.
From the beginning of the pandemic, research agencies have pivoted to focus heavily on projects related to COVID-19. The funding that Dr. Yeates has received is through the CIHR's COVID-19 Rapid Response Grant, which provided the researcher team with $279,000 to be used to support research activities for the next year. For this project, Dr. Yeates engaged several faculty members within the Faculty of Health Sciences. Among these collaborators is Mary Smith, Assistant Professor in the School of Nursing (Beausoleil First Nation). Dr. Smith has spent many years conducting research focused on improving kidney health in Indigenous communities. For Dr. Smith, it has always been important to incorporate Indigenous ways of knowing into her research and to develop a trusting relationship with the communities she works in.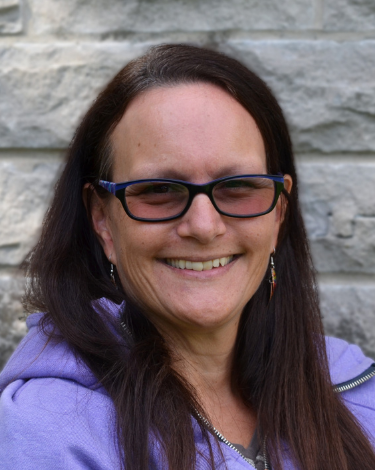 Dr. Smith's experience with community-based research has been invaluable as the research team prepares to travel to communities on the James Bay coast and gather information through sharing circles. "No one community is the same. There are variations in language, history, and culture," says Dr. Smith. "As researchers and healthcare providers it is important to learn about all these factors so that we can develop a relationship built on trust and understanding."
To help build this understanding, the research team is creating a guide on how to interview individuals from these communities in a manner that is culturally relevant. It is being developed in partnership with the communities that they plan to visit, and is being reviewed by their elders, knowledge keepers, and community healthcare providers. In addition to developing this guide, Dr. Smith also highlights the importance of transparency as an essential component of their research plan. "It is important that we are fully transparent with the communities about who we are, what we plan to do, how we're connected to this grant and how our research project will benefit them," says Dr. Smith.
Another member of the research team who has helped to facilitate community involvement is Kanyen'kehá:ka (Mohawk) doctoral student Brittany McBeath. Brittany's research training has been done in partnership with the Kahnawà:ke Schools Diabetes Prevention Project (KSDPP) under the supervision of Dr. Lucie Lévesque, who is also a member of the research team and a professor in the School of Kinesiology and Health Studies at Queen's University. KSDPP focuses on mobilizing communities around diabetes prevention. In aligning her research with a community-engaged approach, the research team ensures shared-decision making in all stages of the research project with local Indigenous community members. Concept Mapping is one method that Brittany used in her Master's thesis project to involve community members in the data collection and analysis phases. Impressed by this unique and innovative approach, Dr. Yeates invited Brittany to work alongside her in the development of this research project. In addition to enhancing their findings, the implementation of Concept Mapping in this project, will serve to build local capacity for research in the communities they visit.
Dr. Yeates is hopeful that beyond improving communication around COVID-19 vaccinations, their team's findings will be able to improve Indigenous healthcare as a whole. "Our main priority is to understand what Indigenous peoples from this region believe, and why they believe it. Once we identify those core understandings, we can ask community members how they want to receive information related to COVID-19. What channels should we be using? Do our resources need to be in English or Cree?" says Dr. Yeates. "When I was in medical school, I was not taught how to provide culturally safe and effective care for Indigenous peoples. I want to use my research as a tool to help fill this gap in knowledge and to better inform public health strategies moving forward."
Beginning in September, Drs. Yeates and Smith, along with their research team, will travel to communities on the James Bay coast to begin developing research partnerships with remote Indigenous communities along the James Bay coast. From there they will work with Indigenous community members to organize their findings. Ultimately, Dr. Yeates is hopeful that this research will allow for the integration of Indigenous ways of knowing into public health information and services. "I expect that through community input, the tools and strategies that we propose will be much more innovative than what we've seen before," says Dr. Yeates. "Working with community members will help us to present information about vaccines and about other public health measures in a way that is linked to Indigenous perspectives, making it more culturally safe and effective."
Related topics