QHS student helps make neurological MRI testing accessible to remote communities
A groundbreaking research project involving the first use of portable MRI in Canada's North could help "address inequality in medicine" according to a Queen's medical student at the heart of the collaboration.
Gaps in healthcare delivery and outcomes are most prominent in the North and rural areas–and that disparity is even greater in many northern Indigenous communities. Challenges include isolation, lack of training and funding, and low accessibility to healthcare providers, facilities and technology.
Case in point, MRI (Magnetic Resonance Imaging), a method of capturing detailed images of the organs and tissues in a patient's body. Conventional MRI machines are large, costly and dependent on infrastructure, maintenance and specially trained operators.
That's why a year-long project involving a portable MRI scanner at Weeneebayko General Hospital in Moose Factory could be a game-changer. Presently, the only other device of its kind operating in Canada is located in Vancouver.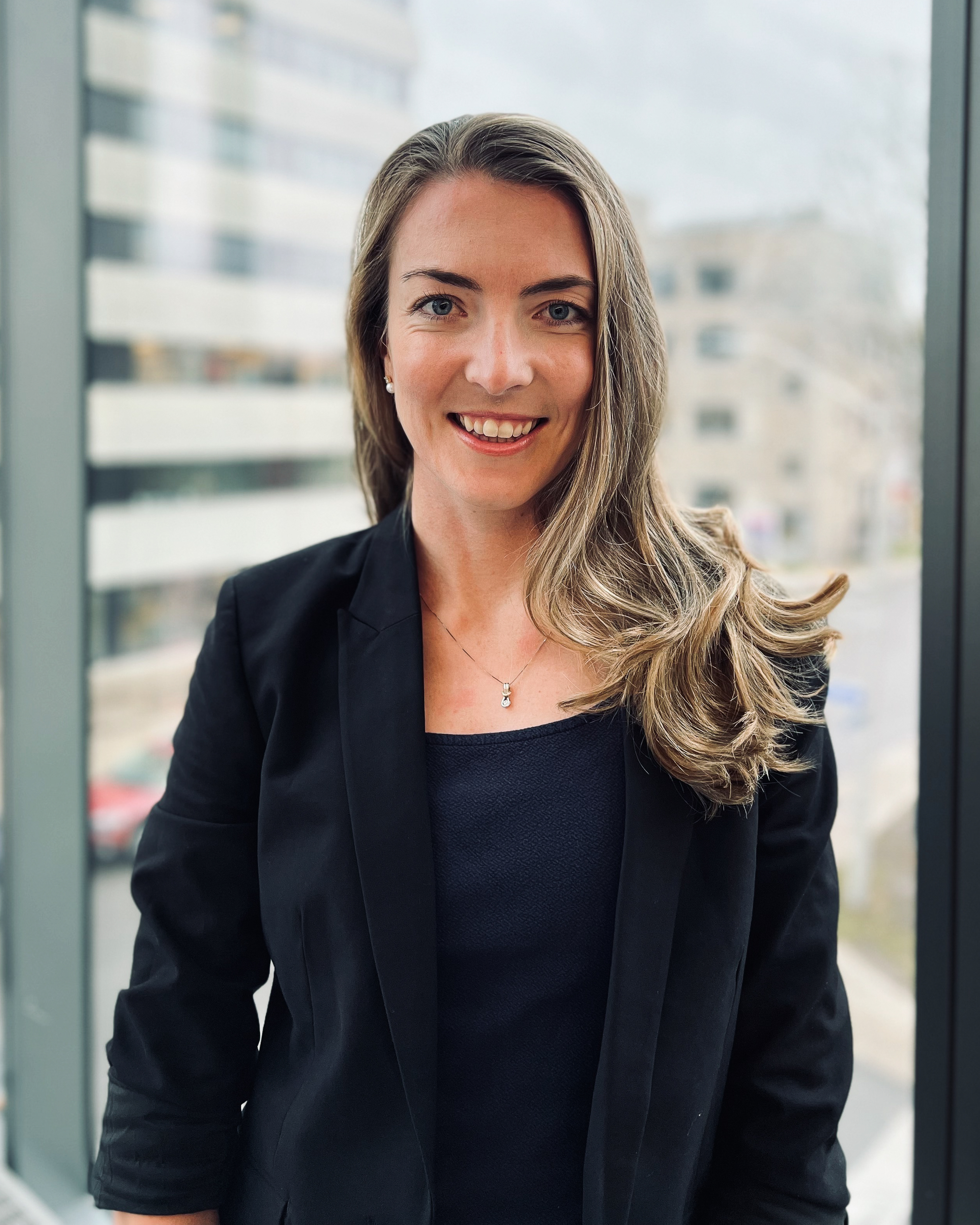 Second-year student Chloe Des Roche is part of the team at Queen's University partnered on the project with Hyperfine – the company behind the state-of-the-art machine – and the Weeneebayko Area Health Authority (WAHA). Their work could dramatically improve patient experience and quality of care in remote communities. Health Canada just announced approval of the machine for use in this country, but the WAHA project will be the first Canadian study of the machine's on-the-ground benefits.
"Bringing the MRI to the patient, rather than transporting the patient to the MRI, otherwise known as Point of Care (POC), offers the potential advantages of reducing transports of patients (and) making earlier diagnosis," explains Des Roche.
Currently, WAHA patients who need an MRI are transported by medical charter flight to either Timmins or Kingston—a circumstance that can be costly and otherwise inaccessible for patients and their families. This dilemma is not unique to the Weeneebayko area but is all too common in remote areas—particularly those with large Indigenous communities.
The road to bringing portable MRI to Moose Factory began with a collaboration forged in Kingston.
While studying for and writing the MCAT to apply to medical school, Des Roche worked at Kingston Health Sciences Centre (KHSC) as Coordinator in the Department of Diagnostic Radiology. In 2019, she began a collaboration with Dr. Omar Islam, head of the Department of Diagnostic Radiology at Queen's.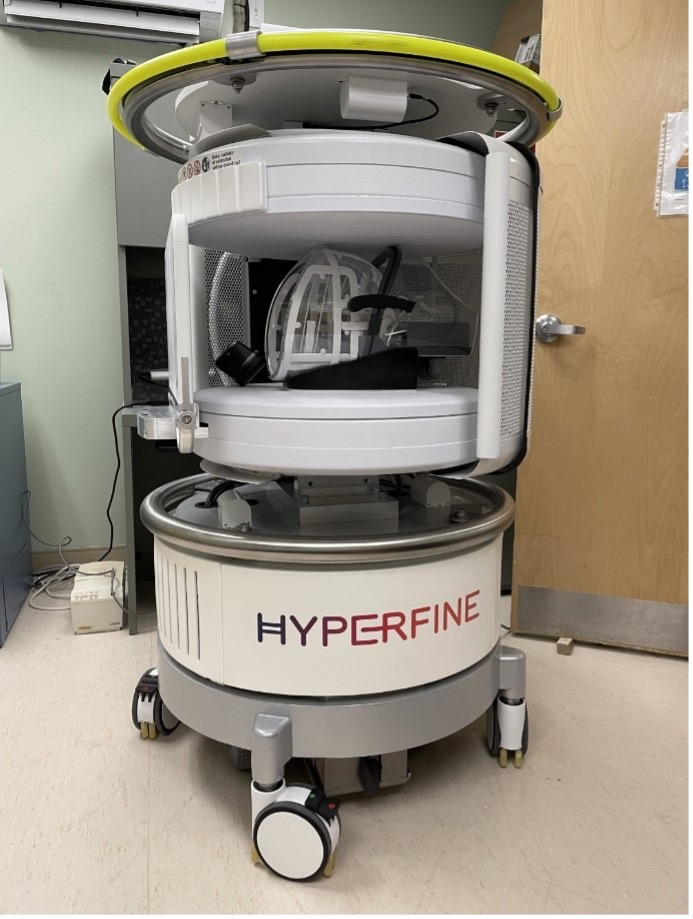 Dr. Islam had seen the Hyperfine portable MRI at a radiology conference in the United States where it is approved for use by the U.S. Food and Drug Administration. The portable device – currently in use in the U.S.– produces images of the brain for the assessment of stroke, infections, and the monitoring of neurological diseases and injury.
After discussing the potential benefits portable MRI machines could have for Canada's rural populations, Dr. Islam and Des Roche reached out to Dr. Elaine Innes, Chief of Staff at Weeneebayko Area Health Authority (WAHA) and Lynne Innes, CEO of WAHA. Together, they devised a plan to bring the innovative device to Moose Factory first. For the duration of the project, patients who receive a portable MRI will also receive a CT scan or conventional MRI as is the current standard of care.
Conventional MRI machines are traditionally limited to urban centres—but portable MRI could end that disparity.
"If we want to address inequality in medicine, we need to make sure innovations and solutions are directly focused on removing barriers to care," says Des Roche. "In Canada, one of these barriers is geographical. In many northern and remote communities there is not the infrastructure, funding, or support for traditional MRI. Portable MRI has the potential to change this."
"It's important that we challenge traditional models of care and break down the silos within the practice of medicine," says Des Roche. "This project has involved multidisciplinary collaboration with industry partners at Hyperfine, KHSC neuroradiologists, WAHA emergency medicine and family physicians, nursing staff, imaging technologists and IT teams at both sites. It demonstrates the power of teamwork and radical collaboration."
That collaboration will provide early insight into the benefits of a machine set to have a major health impact in many remote Canadian communities—starting with WAHA.
The mission and vision of the Weeneebayko Area Health Authority is to provide care as close to home as possible, says Dr. Elaine Innes, WAHA's Chief of Staff, adding "we are very excited ... to have one of only two machines in Canada and are very happy to collaborate with Queen's University and industry partners on this very innovative project."
Related topics