Mutual collaboration: How Queen's Global Oncology is partnering around the world to improve equity in cancer care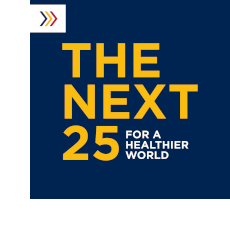 This story is part of The Next 25, an ongoing series exploring how Queen's Health Sciences is reimagining health sciences education, research, and patient care.  
Two fortuitous friendships led Dr. Scott Berry to spearhead the creation of a worldwide community of health professionals determined to make a difference for patients with cancer. 
Today, that community is partnered on projects to improve equity and accessibility of cancer care in Africa, South Asia, and South America. 
It all started four years ago. Dr. Berry was recruited to head the Queen's Department of Oncology where he was inspired to establish a Global Oncology Program. The move was driven, in part, by collaborations with two key faculty colleagues in the department – Dr. Chris Booth and Dr. Nazik Hammad. 
In 2015, Dr. Booth, who currently serves as an advisor to the National Cancer Grid of India, was planning his first trip to India in preparation for his 2016 sabbatical. Dr. Booth reached out to Dr. Berry, his former Program Director and then a clinician educator at the University of Toronto, as he prepared to establish a research program with partners at the Regional Cancer Centre in Thiruvananthapuram, India. Dr. Berry enthusiastically agreed to accompany Dr. Booth and they discovered partners at the centre and at Pallium India and forged educational and research collaborations that remain strong.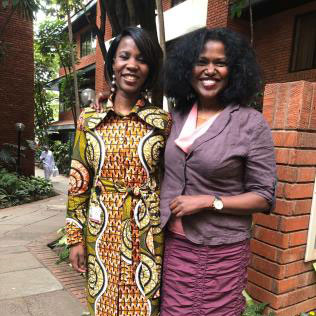 Dr. Berry met Dr. Hammad while he was serving as Chair of the Royal College of Physicians and Surgeons of Canada (RCPSC) Medical Oncology Specialty Committee. Dr. Hammad was a part of the African Organization for Research and Training in Cancer's (AORTIC) leadership team and was the first Queen's faculty member to think the work they were doing in Canada could be of value to African educational partners. Dr. Berry attended AORTIC's 2017 meeting in Kigali with Dr. Hammad and met African educational leaders that he and Dr. Hammad continue to collaborate with today on projects to develop the oncology workforce. 
Before joining Queen's in 2019, Dr. Berry knew there was a cadre of other talented individuals at Queen's doing amazing work in Global Oncology. In taking on his role as department head, Dr. Berry realized that he could further his mission for patient-centered, equitable healthcare and focus on improving outcomes and experiences for people with cancer around the world. 
"I realized there was a group of superstars working in Global Oncology at Queen's," Dr. Berry says. "With that strong foundation, I thought that if a formal program was established, we could transform this group of really talented individuals who had been collaborating informally into an organized, focused team."   
"Scott was the playmaker in bringing together a group of healthcare professionals who already had established connections with colleagues around the world in low to middle-income countries," says Laura Carson, Global Oncology Program Manager, who was recruited to support the group. Dr. Berry led a strategic planning exercise with the team to establish priorities based on their partners' needs to continue to build a program with widespread, deep, and meaningful connections to healthcare experts across the globe. Dr. Berry has also expanded the team by recruiting three additional faculty with strong backgrounds in Global Oncology.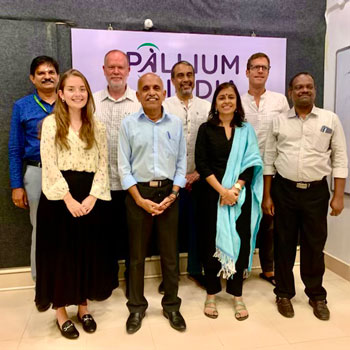 With the Global Oncology Program now firmly established, the team continues to be guided by partners' needs to prioritize projects to improve equity and accessibility of cancer care. The dynamic group includes researchers from several continents who live and work in the countries they seek to engage with. Its Queen's members also include Drs. Fabio Ynoe de Moraes, Bishal Gyawali, Timothy Hanna, Shaila Merchant, Sulaiman Nanji, Francisco Emilio Vera-Badillo, Don Thiwanka Wijeratne, Karen Yeates, Jean Mathews, Anna Voeuk, and Brooke Wilson.  
"The learning goes both ways. We're investigating how we can strengthen health systems globally and we see how models of care in our partners' countries could improve cancer care in the Canadian context," explains Dr. Berry.  It's really about a mutual collaboration." That collaboration includes the development of the Kingston Kerala Project, based on a program from India, which will engage trained volunteers in community-based palliative care. 
"We are driven by the strength, passion and commitment of our people and partners," Dr. Berry says. "They are driven to do the research and develop the educational and policy initiatives that will have the most meaningful impact in improving equity in global cancer care." 
These partners include the National Cancer Institute in Sri Lanka, the Tata Medical Centre in Mumbai, Pallium India and AORTIC.  And that list keeps growing. Case in point, a new collaboration with the World Health Organization that will identify strategies to strengthen the global cancer workforce. 
In the brief time the Global Oncology team has been assembled, they've had a major impact on healthcare at home and beyond – from palliative care education in India to work on Choosing Wisely oncology task forces in Brazil, India, and Africa. Recent research highlights include: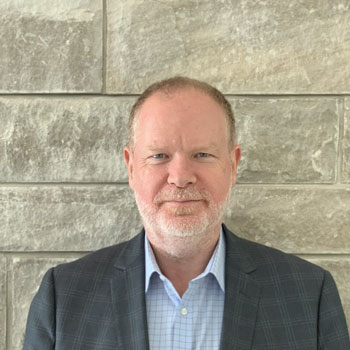 A 2022 study by a team that included Dr. Moraes from Queen's and investigators from the University of São Paulo (Brazil) described the development of a new tool to help set priorities for building radiotherapy infrastructure – helping to improve access to cancer care. 

Research published in the fall 2021 by Dr. Booth, in collaboration with the World Health Organization, demonstrated that patients in many parts of the world do not have access to basic cancer medicines. 

Researchers and physicians based at Queen's and institutions in Sri Lanka teamed up to develop the first database of cancer patients in Sri Lanka – a project that will make important contributions to cancer care in the South Asian country. 
Partnering with the African Organisation for Research and Training in Cancer to develop and run a faculty development course for African oncologists through a grant that Dr. Hammad received from the Royal College of Physicians and Surgeons of Canada's International Development, Aid and Collaboration (IDAC) program. 

Dr. Gyawali's ongoing work in Nepal to establish a training program for primary care doctors, as a means to build capacity to deliver basic cancer treatment in rural settings. 
Dr. Berry has been working with a team of experts from Queen's and institutions from across Africa and South Asia to develop a series of masterclasses for trainees in low-and-middle-income countries. The first of these includes free, online courses supplemented by live, online virtual sessions help trainees evaluate what studies of new cancer treatments have demonstrated meaningful benefits for patients.   
As Dr. Berry explains, "Education is a critical part of improving access to high-quality, high value cancer care."  
Learn more about Queen's Health Science's Global Oncology team.
Be a part of The Next 25 - make your gift to Queen's Health Sciences today. 
Related topics