Global Oncology project addresses cancer care disparities in Sri Lanka
An international group of researchers and physicians based at Queen's and institutions in Sri Lanka have teamed up to develop the first database of cancer patients in Sri Lanka – a project that will make important contributions to cancer care in the South Asian country.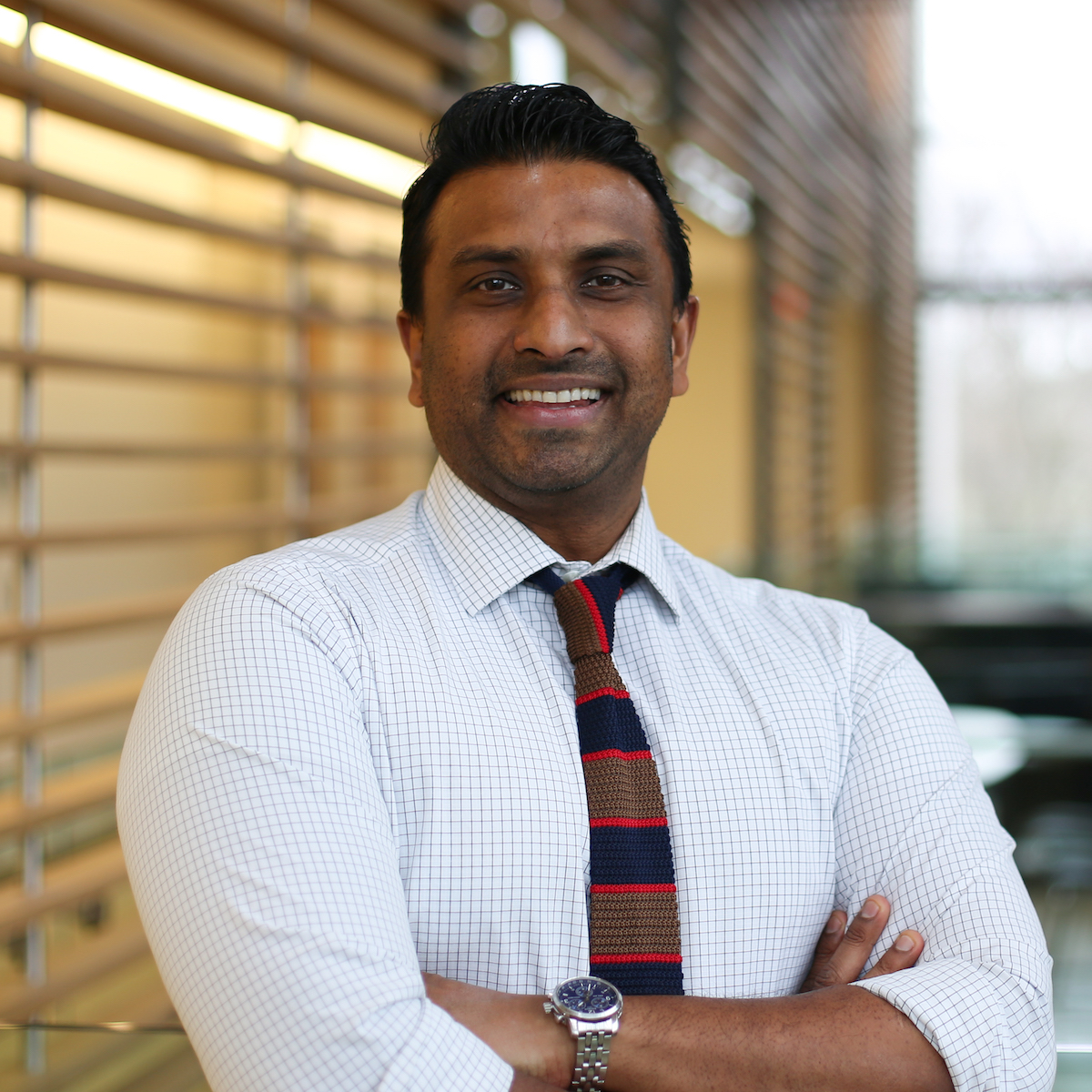 Leading the Canadian collaboration for the Sri Lankan Cancer Registry project is Don Thiwanka Wijeratne, Assistant Professor in General Internal Medicine at Queen's, who was born and raised in Sri Lanka, and studied medicine at the University of Colombo before moving to Canada in 2008. Dr. Wijeratne, while not an oncologist, says he was in a good position to move the project forward, with his significant knowledge of the Sri Lankan health-care system, and strong motivation to address disparities in cancer care in his home country and other developing nations. 
The full team for the project includes: Chris Booth, Professor of Oncology at Queen's and Canada Research Chair in Population Cancer Care; Sanjeewa Seneviratne, Consultant Surgeon at the University of Colombo; and Sanjeeva Gunasekara, Pediatric Oncologist at the National Cancer Institute in Sri Lanka.
"In Sri Lanka, cancer care has not been well-documented," says Dr. Wijeratne. "We first wanted to address the why question – why is there disparity in cancer care, and what social and geographic demographics contribute to that disparity – and then address the how, how do we make actionable change?"
The team has been especially concerned with the stage of cancer diagnosis, with data showing late presentation of disease is common in Sri Lanka. The need for a national screening program is critical, says Dr. Wijeratne, as well as improvements to palliative care – in particular, access to narcotics, including morphine.
Initiated in 2017, the project is now part of the newly formed Queen's Global Oncology Program, which is one of the first programs of its kind in Canada and seeks to advance research, medical education, and policy in cancer care in Sub-Saharan Africa, Latin America, and South Asia. 
Through a needs assessment in Sri Lanka, the project group identified several priority areas; at the top of the list was the need for the database to measure the burden of cancer care, including treatment delivery and patient outcomes. Using a database infrastructure developed at the University of Oslo, they have focused on patients with the most common cancers – breast cancer and colorectal cancer at present.
Since beginning to track information in February 2018, they have documented 5,000 breast cancer patients and 2,000 colorectal cancer patients in the database. The team has also started to enroll other types of cancer patients into the registry, including those with thyroid cancer and leukemia.
"About 60-70 percent of cancer patients in Sri Lanka transit through one central site – the National Cancer Institute in Colombo – and the database allows us to capture data about the patient at their initial visit. We continue to follow up and track how things are progressing," says Dr. Wijeratne. "We specifically want to know about the barriers patients face in seeking health care, how involved the patients are in their own health care programs, and what the burdens are on caregivers."
Dr. Wijeratne stresses that, at this juncture, they want to be pragmatic about what can be changed within the Sri Lankan system in the short-term. "We want to take a practical approach and address the low-hanging fruit – areas where we can make actionable change," he says. This includes palliative care, increased education for post-graduate medical trainees, and looking at better antibiotic stewardship in the country, as well as improving patient nutrition. 
The project, for Dr. Wijeratne personally, has been an important opportunity to make meaningful change within the health-care system in Sri Lanka. The team has also begun to collaborate with teams in India and Nepal to develop and partner with similar patient databases. "It has been very gratifying for me. Because of my background and familiarity, I can identify issues within the system and determine what to do and how to make change. It's fantastic to be part of a well-functioning collaboration!" he says. "In this way, we can make change pragmatically at a higher level."
Related topics