Dr. Heather Stuart
PhD, MA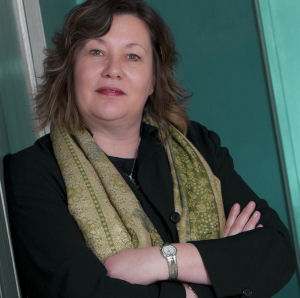 Position(s)
Professor, Departments of Public Health Sciences; Psychiatry; School of Rehabilitation Therapy
Senior Consultant, Mental Health Commission of Canada Opening Minds Anti-Stigma Initiative
Bell Canada Mental Health and Anti-Stigma Research Chair
Contact Info
Centre for Health Services and Policy Research
21 Arch Street, Room 324B Abramsky Hall, Queen's University Kingston, ON K7L 3N6
Tel: (613) 533-6000 x 78449
Fax: (613) 533-6353
---
Dr. Heather Stuart is a Professor in the Department of Community Health and Epidemiology, with cross appointments to the Department of Psychiatry and the School of Rehabilitation Therapy at Queens University. She received her PhD in epidemiology from The University of Calgary, Alberta. Prior to that, she studied at the University of Western Ontario, where she graduated with a BA(Hon) and an Master of Arts in Sociology. 
In February 2012, she became the world's first Bell Mental Health and Anti-Stigma Research Chair. She has worked extensively with the World Psychiatric Association's Global anti-stigma program and is the Chair and co-founder of the World Psychiatric Association's Scientific Section on Stigma and Mental Disorders. She has been working with the Mental Health Commission with respect to anti-stigma activities and is currently collaborating with Statistics Canada to develop a stigma assessment module that can be incorporated into national health surveys.
Dr. Stuart's main research interests are in the areas psychiatric epidemiology and mental health services research. Her main goals have been to undertake applied research with an eye to helping policy makers and planners solve day-to-day problems and make more informed, evidence-informed, decisions. She has worked in both hospital and community based mental health treatment systems and on international projects with the World Health Organization, the Pan American Health Organization, and the World Psychiatric Association. She has been the recipient of research funds from local, national, and international agencies and has made numerous contributions to the mental health literature. Dr. Stuart's main research and public health work pertains to stigma reduction.