A new education model that puts community first
Queen's University and Lakeridge Health are preparing to launch a new, unique medical education model: one specifically designed to address the shortage of family doctors and graduate practice-ready, community-focused physicians.
Starting September 2023, the Queen's-Lakeridge Health MD Family Medicine Program will be based at the Queen's satellite campus at Lakeridge Health's Oshawa Hospital in Durham Region.  
Learn more as Dr. Richard Van Wylick, Vice-Dean of Health Sciences Education at Queen's Health Sciences, and Dr. Randy Wax, Chief of Staff at Lakeridge Health, discuss the new program:
Q: What are the next steps ahead of launching this fall?
Dr. Van Wylick: We're now really getting into the specifics. For example, details of where activities will be held, where teachers are going to be teaching, what topics and sessions. And we're also making sure that we solidify and have in place all of the staff and infrastructure required. We need to train staff, and we need to get ready to welcome the students, celebrate their arrival, and make them feel like they have a new, unique place to learn – that they feel part of the Queen's community.
Dr. Wax: From Lakeridge Health's perspective, we're really excited that the primary location for new students is going to be in our LHEARN Centre. We've been getting that space ready for students, and we've been preparing our hospital teams for their arrival. We are also working with our communities and partners to recognize that we have new learners joining us. We want to be ready to welcome students with open arms and make sure that they get a great learner experience here at the hospital, within our clinical sites, and outside of the hospital. We have physicians here who are incredibly excited to join the faculty.
Q: What has demand been like for this program?
Dr. Van Wylick. We are launching with 20 new medical school seats and demand has been very strong. There's tremendous curiosity. It's a new type of program so that's generated a lot of interest; there's a lot of demand for every seat available. The first set of admissions offers were accepted quickly. We have a full class.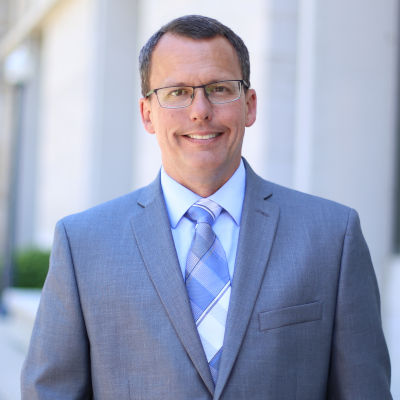 Dr. Wax: It's not only student demand, but also meeting community demands – understanding the serious shortage of family physicians in Durham Region, across Ontario, and throughout Canada. The need is great for a program like this to accelerate the arrival of well-trained, comprehensive family physicians in our communities. And we have a lot of interest from other communities watching carefully and reaching out to ask how we're doing this. People are very excited to celebrate our success with us, and hopefully other schools across Canada will model what we're doing as we move forward. It's amazing that Queen's University and Lakeridge Health are first out of the gate to get a program like this up and running.
Q: How do you define success for this program?
Dr. Van Wylick: It'll be successful if we graduate more family physicians in the province of Ontario. It'll be successful if we create new excitement around being a comprehensive family physician and the prestige that comes with that career. It'll be successful if our students graduate having told us they've had a fabulous experience and an opportunity to work within a health system that supported and nurtured them.
Q: How are the curriculum and training experiences unique in this program?  
Dr. Wax:  I think the most exciting thing about this curriculum is that we know that the goal is to generate family physicians who can provide comprehensive care and support their communities. So, we are working with faculty who are family physicians that will not only teach the content but also model what it's like to be an excellent family physician for these new students. 
Because we know these students will ultimately become family physicians, we can also work with our specialist physician faculty to ensure they focus on what the students need to know as family physicians. For example, the students can specifically be taught the skills on how to stabilize patients in future, smaller hospital settings where family physicians are expected to provide the initial care prior to a transfer to larger facilities. We can ensure that we provide the right emphasis on lessons needed for future practice in a broad range of settings that may include those parts of the province that do not have immediate access to specialty services. This program is going to give them the tools to be able to do that. The curriculum can also be much more efficient as we focus on the learning needs of students who we know will become family physicians as opposed to having too many potential career options.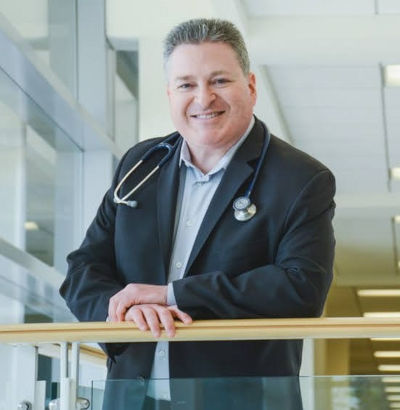 Dr. Van Wylick: It's going to be community-based. The student experience will emphasize patient and community relationships. Learners will develop longer-term relationships over time based in a defined population, which is at the heart of family medicine.
Q: How does this program build on or coexist with programming already offered at the Queen's Bowmanville-Oshawa-Lakeridge (QBOL) teaching site? 
Dr. Wax: Lakeridge Health and Durham Region have been active partners in undergraduate and postgraduate medical learning. With Queen's, we have an incredibly successful QBOL Family Medicine program that has more than 10 years of experience and is well-regarded by learners and the community. We have a terrific existing faculty with experience, and we already have some existing teaching sites out in the community with clinical practices. So, being able to leverage those faculty and locations is going to be really important as these new students move into the clinical phase of their education.
Dr. Van Wylick:  We've had an existing Family Medicine residency training site for some time and that program has been tremendously successful. It is led by our department of Family Medicine. There's a long track record of success on training new physicians. This new program will clearly be very closely integrated with it – exactly how that will look and be structured is still something that is being sorted out.
Q: What message do you have for the first cohort of students starting in September?
Dr. Van Wylick: It's going to be a tremendous experience, and it's a chance to be pioneers and part of something new and special.
Dr. Wax: Our communities in Durham Region and our team at Lakeridge Health are so incredibly excited to have them join us and become part of our family, and we want them to feel welcome – not only to enjoy the amazing education they're going to receive but also to enjoy participating in our communities. The Durham Region is a fantastic place to live. It's a fantastic place to work and it's a fantastic place to play. We're going to work with the students to make sure that they get some work-life balance and get a chance to enjoy so many of the fun things that are here in the Region. We hope that many of them will decide they want to stay here for their careers. 
Related topics