Incorporating diversity into healthcare simulation to improve education at Queen's
As the momentum around advancing equity, diversity, and inclusion (EDI) continues across academia, so does the need to address the many ways in which healthcare systems in Canada fail to equitably meet the diversity of needs of all Canadians. Over the last several years, FHS students, faculty, and staff have found ways to incorporate EDI concepts into certain facets of the faculty's academic operations. However, until these ideals are firmly rooted in all areas of health sciences education, healthcare professionals and health scientists will lack the expertise to provide equitable and inclusive quality of care to all of Canada's diverse communities.
"Changing the way that healthcare professionals treat their patients depends on the experience in the classroom," says Jane Philpott, Dean, Faculty of Health Sciences. "We need to expose our learners to the realistic scenarios and the range of people who they will work with, from the moment they begin their studies. One of our responses to this need for inclusive learning spaces is to increase the level of diverse representation in clinical simulations."
Healthcare simulation exists in many forms, and often utilizes emerging technologies to create more effective and efficient learning. The simulations used in FHS include virtual and augmented reality, online learning modules and hands-on simulation. Their primary goal is to create life-like situations where students can practice important clinical skills. They can make mistakes, develop and hone their skills in a safe setting, and master techniques before they begin practicing on real patients.
In order to train students on a variety of procedures, ranging from procedural clinical skills (IV insertions, suturing etc.) to complex resuscitations, the Clinical Simulation Centre (CSC) at Queen's utilizes high-fidelity mannequins, a robust compliment of task trainers and other simulation equipment. Traditionally, this equipment was created with predominantly white skin tones. In order to prepare students to engage with a larger diversity of patients, the CSC has spent the last several years ensuring their simulation equipment accurately reflects and represents the diverse Canadian population. As part of this initiative, the CSC has purchased multiple new high-fidelity mannequins, IV training arms, reusable facial masks and BLS training equipment that have different shades of skin tones.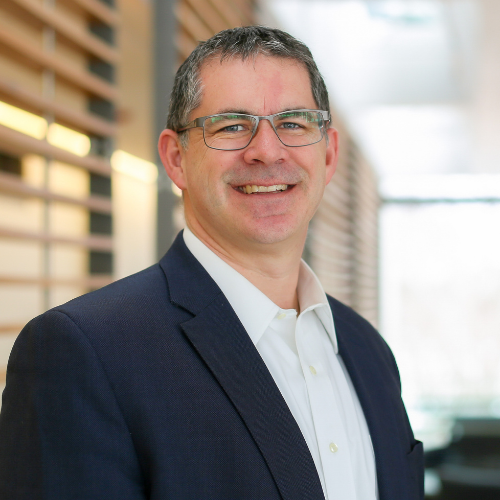 "Our team is fully engaged in advancing diversity within our centre," says Mitch Doherty, Operation Manager, CSC. In addition to purchasing simulation equipment that provides a better representation of a diverse population, we have also created several in-house simulation products which introduce more diverse features including various skin tones. By bringing this equipment into our lab, we are ensuring that our training reflects the people who our students will treat and care for as healthcare professionals."
The CSC is also increasing diversity in the virtual and augmented reality simulations that they are developing. This includes the representation of varying races, genders, and ages. Through the inclusion of these diverse identities, students feel they are equitably represented in the simulation equipment, cultivating a sense of belonging and sparking a cultural shift in the way that these students see themselves represented in the curriculum.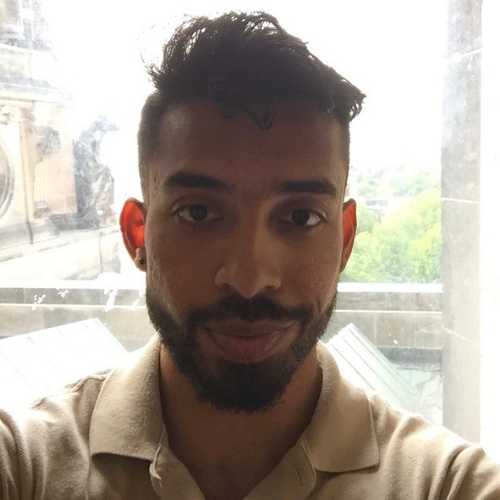 Amar Chakraborty, third year Emergency Medicine Resident, has spent countless hours at the CSC and is impressed by the actions that the centre is taking. "Healthcare simulations are not only meant to simulate real medicine, but they are meant to teach us how to care for people in their most vulnerable moments," says Amar. "People are diverse and so are the patients that all healthcare professionals will treat and care for. We know that medicine is built on pattern recognition, so teaching students from a formative stage in their training to recognize and respect diversity is one of the biggest things we can do to improve medical education."
Beyond the work by the CSC, there are several student-led initiatives in FHS that are also using simulation to boost students' competencies in EDI.
SOGI (Sexual Orientation Gender Identity) Nursing is a virtual resource which provides training to aspiring and practicing nurses on how to handle a variety of situations with LGBTQIA2S+ patients. The website and toolkit were co-created by Benjamin Carroll, a registered nurse, and PhD Nursing student in the Faculty of Health Sciences, and Dr. Marian Luctkar-Flude, Associate Professor in the School of Nursing. This resource uses virtual simulation games to represent the stories of different LGBTQIA2S+ individuals, and It has already been accessed over 300,000 times.
CHARM (Cultural Humility Addressing Racism & Microaggressions), is a simulation game which aims to provide nursing students with the tools to manage situations where they experience or witness racism or microaggressions in the clinical setting. A collaboration developed by a team of faculty and learners, CHARM was co-created by a group of FHS nursing students including Michaela Patterson, Nathaniel Gumapac and Jenny Li, and has recently received funding from eCampus Ontario.
"Simulation can be used to improve the quality of health sciences education and fill in existing gaps in knowledge, skills, and attitude," says Dean Philpott. "Our goal is to incorporate diversity into curricula across FHS knowing that this is a powerful way to build the foundation for inclusive healthcare systems."
Related topics