Dr. Graeme N. Smith Reappointed as Head of the Department of Obstetrics and Gynaecology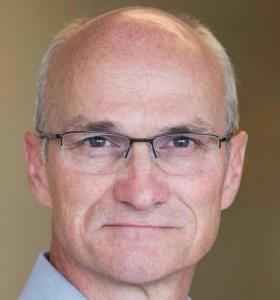 Acting Dean Chris Simpson is pleased to announce that Teri Shearer, Acting Provost and Vice-Principal (Academic) at Queen's University, has reappointed Dr. Graeme N. Smith as the Head of the Department of Obstetrics and Gynaecology in the Faculty of Health Sciences. He will be serving a five-year term beginning July 1, 2018. This will be Dr. Smith's second term in the position, which he has held since 2013.
Dr. Smith earned both his MD and his PhD from the University of Western Ontario, where he conducted research on fetal physiology. After graduating, Dr. Smith then completed a residency in Obstetrics and Gynaecology at Queen's University and a fellowship in Maternal-Fetal Medicine at the University of Toronto. He is a Fellow of the Royal College of Physicians and Surgeons of Canada.
Since completing his education in 1999, Dr. Smith has been a faculty member at Queen's. Here, he runs the Queen's University Perinatal Research Unit, through which he has pursued research that examines adverse pregnancy outcomes as a marker of future maternal health. He has published over 200 peer-reviewed articles in journals such as The American Journal of Obstetrics and Gynaecology. Dr. Smith's work has been funded by grants from a variety of organizations, including the Canadian Institutes of Health Research, the Canadian Federation for Women's Health, and the Heart and Stroke Foundation.
Devoted to making his work accessible, Dr. Smith has translated his research into The MotHERS Program (Mothers Health Education, Research and Screening), which aims to improve maternal health and outcomes. The MotHERS program helps mothers understand pre-eclampsia as a potential marker of cardiovascular disease, and it directs them to potential therapeutics. For MotHERS, Dr. Smith has helped to develop mobile apps that track the health of mothers and fetuses.
In recognition of his contributions to the field, Dr. Smith has won a Researcher of the Year Award from The Association of the Professors of Obstetrics and Gynaecology (APOG). From Queen's, he has received the Basmajian Research Award and the Chancellor's Research Award. The recipient of the Carl Nimrod Educator of the Year Award from APOG in 2015, Dr. Smith is also renowned as an outstanding teacher.
A leader in his field, Dr. Smith has held a number of governing positions in professional organizations. For instance, he sits on the Board of Governors for the Society of Obstetricians and Gynecologists of Canada and the Southeastern Ontario Academic Medical Organization.
Please join Dr. Simpson in congratulating Dr. Smith on his reappointment.