Dr. Renee Fitzpatrick Appointed as Assistant Dean, Student Affairs, UGME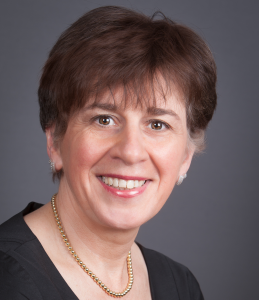 Dean Richard Reznick is pleased to announce that Tom Harris, Interim Provost and Vice-Principal (Academic) at Queen's University, has appointed Dr. Renee Fitzpatrick as the Assistant Dean, Student Affairs for Undergraduate Medical Education for the Queen's School of Medicine. The appointment is for a five-year term beginning on January 1, 2019.
Dr. Fitzpatrick began her medical training in Ireland. She earned her MB. Bch. BAO. from the National University of Ireland in 1983, and then completed training in both Adult and Child and Adolescent Psychiatry.  She earned her MRCPsych. in 1987. After relocating to Canada in 1991, Dr. Fitzpatrick earned her FRCPC in Psychiatry in 1992 and her FRCPC in Child and Adolescent Psychiatry in 2013, the year that Child and Adolescent Psychiatry was officially recognised as a subspecialty in Canada.  
In 1992, Dr. Fitzpatrick was appointed Assistant Professor in the Department of Psychiatry at the University of Saskatchewan. She joined the Department of Psychiatry at Queen's in 2003 as an Assistant Professor, and she was promoted to the rank of Associate Professor in 2016.  She was Director of the Undergraduate Program in Psychiatry from 2004 -2014 and was instrumental in implementing significant curricular change.  She presented many of these innovations at national and international conferences.  
In 2014, Dr. Fitzpatrick took on the role of Director of Student Affairs for the School of Medicine, and in this position she has made an enormous impact on the experience of students in the undergraduate medical education program.  For her tremendous work in this role, she was presented with the Michael Condra Outstanding Student Service Award from Queen's in 2017.  
Dr. Fitzpatrick has also taken on a variety of other leadership roles at Queen's. She has served on a number of committees within the School of Medicine, including the Competency-Based Medical Education Committee, the Student Assessment Committee, the M.D. Program Executive Committee, and the Progress and Promotions Committee.
In addition to her work at Queen's, Dr. Fitzpatrick has been active in a number of national organizations. She has served as the Co-Chair of the Education Committee for the Canadian Academy of Child and Adolescent Psychiatry.  She was treasurer of the Canadian Organisation for Undergraduate Psychiatry Education. She has been a member of the Examination Board of the Royal College of Physicians and Surgeons of Canada since 2013.
Dr. Fitzpatrick is also an investigator on several ongoing research projects on topics such as wellness and resilience in medical students and the attitudes of medical students toward Psychiatry. Her research has appeared in Academic Psychiatry and Canadian Journal of Psychiatry, among other publications.
A highly valued member of the Queen's community, Dr. Fitzpatrick has received multiple awards within the university. In 2015, for instance, she won the  Faculty of Health Sciences Education Award. In 2014, she received both the Excellence in Undergraduate Teaching  and the Excellence in a Mentorship Role awards from the Department of Psychiatry. She has also won the Excellence in Resident Teaching Award from the Department of Psychiatry on three separate occasions.
As her past accomplishments make clear, Dr. Fitzpatrick will bring outstanding leadership and a great ability to work with students to her role as the Assistant Dean, Student Affairs. Please join Drs. Reznick and Sanfilippo in congratulating her on this appointment.