Queen's School of Rehabilitation Therapy releases first research report
The School of Rehabilitation Therapy (SRT) has released its first-ever research report highlighting the collective work of faculty from 2020 to 2021.  
The report highlights the ground-breaking, impactful research being conducted in SRT – including 174 journal articles published in 104 different academic journals. In the spirit of Queen's Health Sciences' Radical Collaboration, 24% of publications featured contributions by two or more faculty members.  
Notably, Queen's University received 57 new grants worth a total of $11.84 million for projects involving SRT faculty.  
Drs. Marcia Finlayson and Stephanie Nixon know the school's efforts firsthand. Dr. Finlayson served as Vice-Dean and Director of SRT from 2012 to 2022, and Dr. Nixon was appointed to the role July 2022. Each reflect on aspects of the research report in the following Q&A: 
Dr. Marcia Finlayson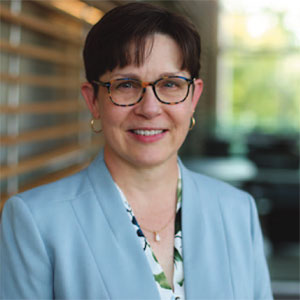 Q: Why is rehabilitation-related research important? 
A: The overarching focus of rehabilitation services is on supporting individuals, families, and communities to maximize functioning and quality of life across the full spectrum of life (e.g., across the life span, across a full range of daily activities). Rehabilitation research is important to support the development and evaluation of rehabilitation techniques, delivery methods, and models of care, and to determine what techniques, methods and models work for whom, where, when and why. Without rehabilitation-related research, rehabilitation providers will not have the evidence and guidance necessary to make informed decisions about the services they provide.   
Q: What are some of the research milestones or highlights? 
A: There are several key highlights in this research report. First, the extent of our collective success in grant-capture is noteworthy – particularly related to tri-council funding. Second, the extent of evidence of our collaboration across the faculty in the School. We have been working to build research teams in the School for several years, and the number of grants and publications that have been generated through research collaborations is exciting to see. Finally, the breadth of our knowledge transfer is noteworthy, as evidenced by the number and diversity of journals in which we are publishing. Our work is being published far beyond "traditional" rehabilitation journals, which supports the interest in and relevance of our work.   
Q: What are some of the pressing issues/problems being examined by SRT researchers? 
A: Broadly speaking, the pressing issues/problems that are being examined by SRT researchers are related to the efficacy and effectiveness of rehabilitation interventions that can be delivered in the home and community to support the health and well-being of individuals with or at risk of disability. Closely related to efficacy and effectiveness of interventions is the evaluation of different models of care to which rehabilitation providers contribute.   
Q: What kind of future impact do you hope SRT research will have? 
A: There is a lot of concern right now about staff shortages in hospitals, back-logs in emergency rooms, and waiting lists for primary care. Some of the issues that lead people to seek care can be prevented, or at least delayed through the individual, family and community approaches that fall within the scope of practice of rehabilitation providers. There is existing evidence in the literature that inclusion of rehabilitation services in the continuum of care is beneficial for individuals and the health care system as a whole. I hope that the research the SRT faculty is conducting will contribute to system change and better recognition that there are many ways to support members of the community to lead healthy, happy and fulfilling lives.   
Dr. Stephanie Nixon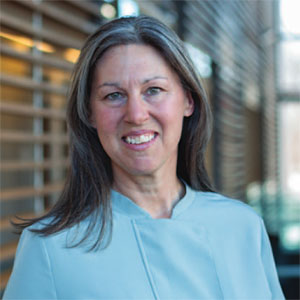 Q: What was it about research at SRT that drew you to Queen's? 
A: I was struck by strength of the research enterprise. SRT punches well above its weight when it comes to research. In the last two years alone, our faculty brought in 45 new grants with SRT faculty as principal investigator. 
Q: What are you excited about in your new role as Director? 
A: I am excited about the synergies between our SRT research strengths and the QHS strategic plan, "Radical Collaboration." In particular, I'm thinking about the strategic priorities of (1) interdisciplinary research and (2) clinical impact in the community and beyond. I see SRT as one of the engines that will help drive research impact across QHS and our wider communities.  
Q: Where does your own research fit into this picture? 
A: I conduct activist-oriented research that is aligned with the QHS strategic priority, "commitment to equity, diversity, inclusion, indigeneity and accessibility". I look forward to new research collaborations with colleagues in SRT, as well as across nursing, medicine, public health, and the university broadly.
Related topics