Celebrating our recent faculty promotions
The Faculty of Health Sciences is pleased to announce that in 2020, 22 faculty members were the recipients of promotions.
We would like to extend our sincerest congratulations to all of the following individuals. Their drive and expertise is what makes the Faculty of Health Sciences such an exceptional place to learn and work.
---
School of Medicine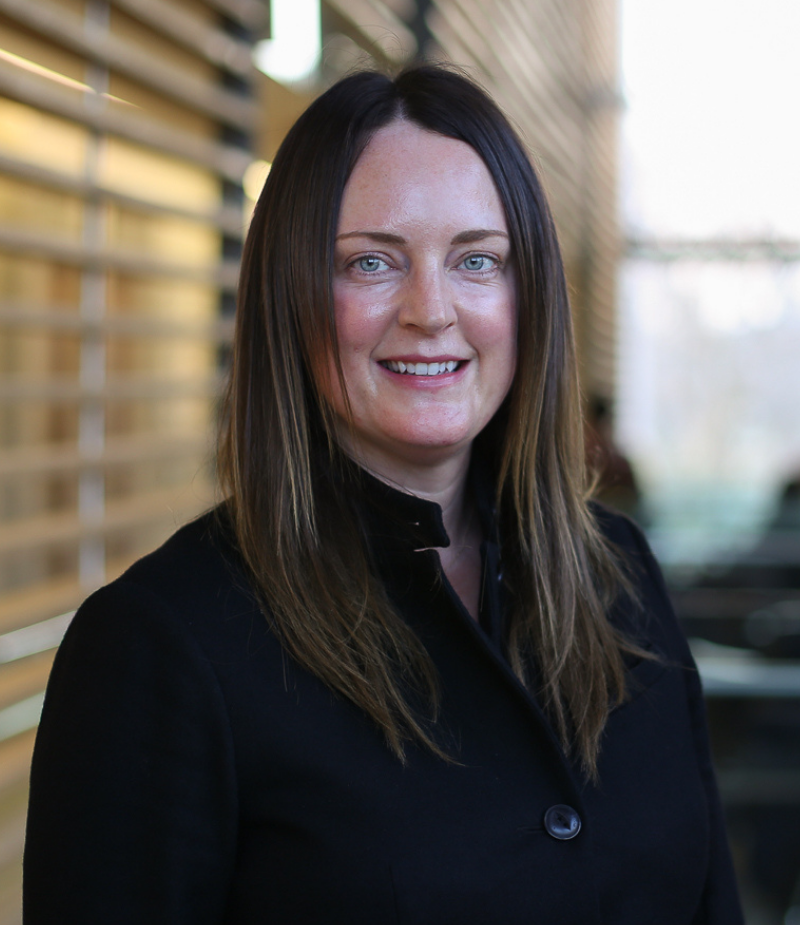 Dr. Jennifer Flemming
Promoted to Associate Professor. Department of Medicine in the Division of Gastroenterology, cross-appointed to the Department of Public Health Sciences.
Dr. Flemming is an expert in treating patients with a variety of acute and chronic liver diseases. In 2016, she was instrumental in developing a satellite clinic in Kingston, so patients who presented with hepatitis C and non-alcoholic fatty liver disease could be seen closer to home. Learners at this centre consider Dr. Flemming to be an excellent mentor, and her teaching has been recognized with an Aesculapian Society Lectureship Award. At the time of her promotion, Dr. Flemming had a strong output in terms of research with 30 papers, 53 Conference Publications and many invitations to present at national and provincial meetings. She has been successful in securing over $600,000 in research funding and has supervised over 24 research trainees.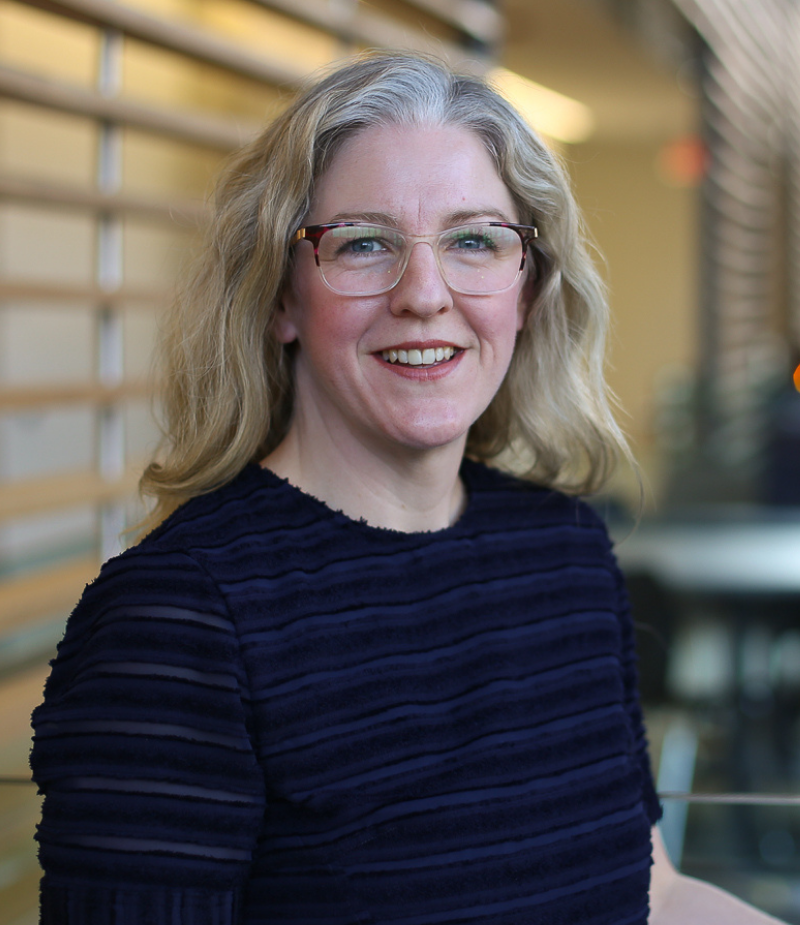 Dr. Annette Hay
Awarded Tenure. Department of Medicine in the Division of Hematology, cross-appointed to the Department of Oncology and Pediatrics.
Dr. Hay has an impressive research career conducting high quality clinical trials in the prevention and treatment of cancer. She is currently a Senior Investigator at the Canadian Cancer Trials Group (CCTG); a leadership role that includes the development and implementation of clinical studies in the hematology diseases sites. Dr. Hay has published 20 peer reviewed articles, presented over 33 abstracts, received 199 citations and been successful in securing over $40 million in research funding, including funding from CIHR and CFI. Dr. Hay is an exemplary educator, having acted as a supervisor and mentor for 10 residents. She is active clinically and has recently taken on the leadership role of Chair of the Department of Hematology.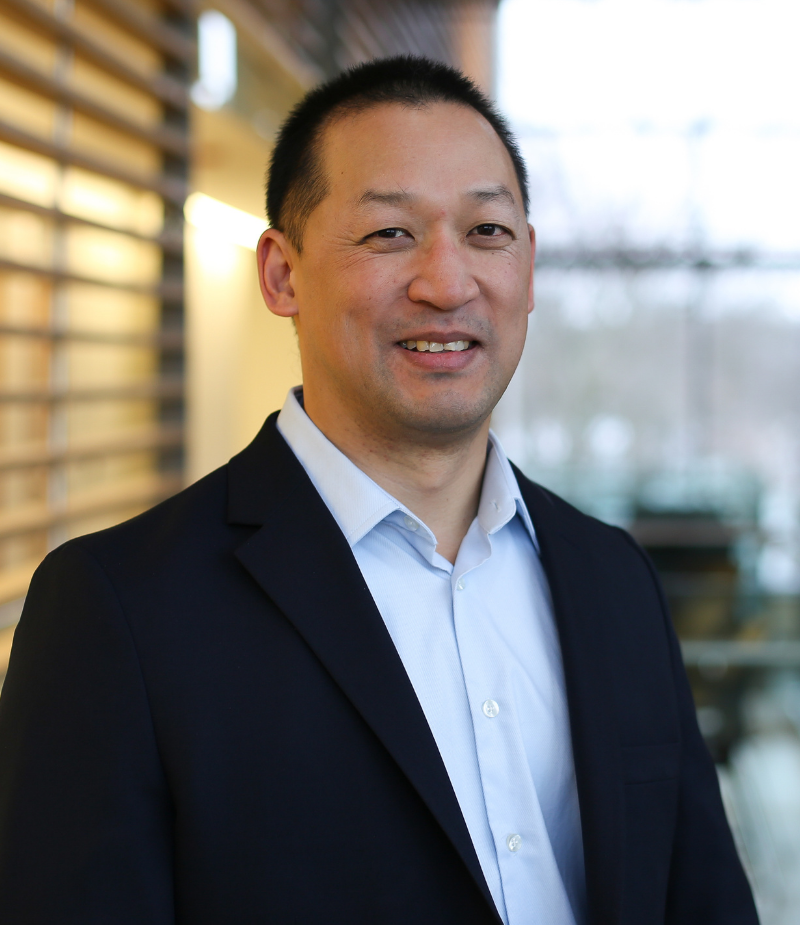 Dr. Albert Jin
Awarded Tenure. Department of Medicine in the Division of Neurology, cross-appointed to the Department of Biomedical and Molecular Science.
Dr. Jin is the KGH physician lead for the Canadian Stroke Network. Under his strong leadership, this centre has received the Accreditation Canada Stroke Services Distinction award on four separate occasions. In addition to his significant clinical presence, Dr. Jin has an independent research program focusing on novel strategies for neuroprotective strategies in treating ischemic stroke and chronic neurodegenerative diseases. Dr. Jin's research has attracted funding from the CFI, CIHR and the Canadian Stroke Network. He has 50 peer-reviewed publications and has been invited to speak or serve as the stroke expert media representative over 39 times in the past seven years. Dr. Jin is also an incredible educator and has mentored and supervised 19 learners, many whom have published in external peer-reviewed journals.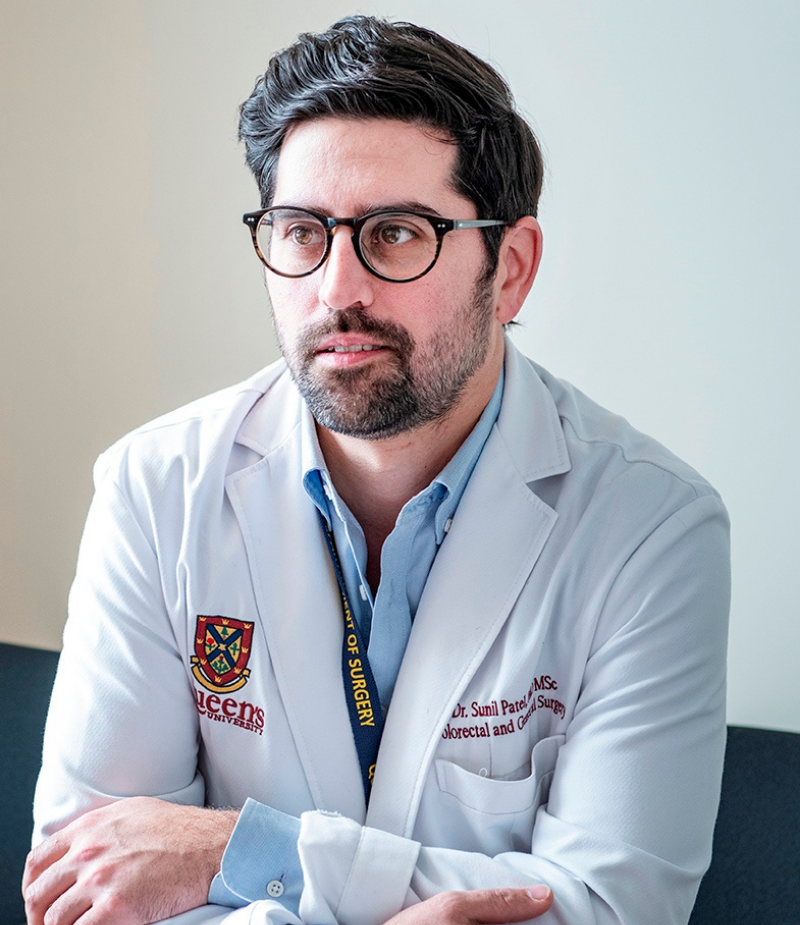 Dr. Sunil Patel
Promoted to Associate Professor. Department of Surgery.
Dr. Patel is highly productive from a research perspective, which speaks to his drive and initiative, since in addition to being a scientist, he is a very busy clinical surgeon. Dr. Patel has raised close to $340K in research funding and has won research awards both nationally and internationally. He has over 40 peer reviewed publications, has given 53 podium presentations at national and international meetings, and has been instrumental in launching a successful Robotic Colorectal Surgical Program. Dr. Patel has mentored and supervised numerous surgical residents in research projects leading to presentations and publications. A testament to his mentorship is the several nominations he has received for the Dr. Ron Wigle Mentorship Award, a remarkable achievement for an individual who is early in their career.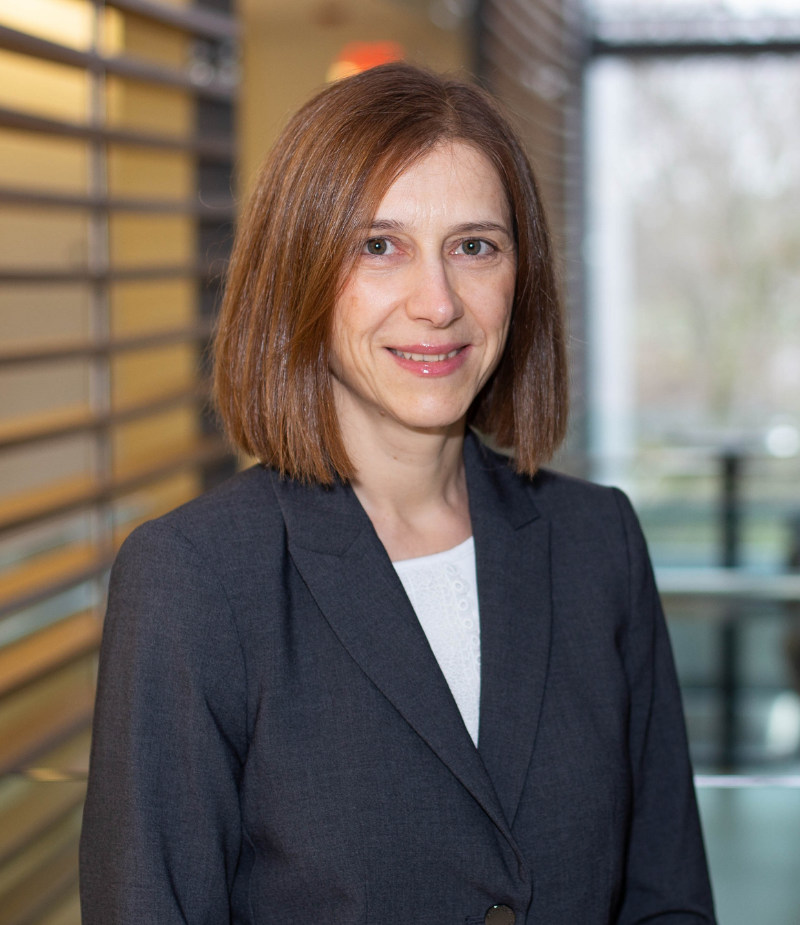 Dr. Mihaela Mates
Promoted to Associate Professor. Department of Oncology.
Dr. Mates has distinguished herself as an academic medical oncologist in clinical care, research, and service. She was the systemic disease site lead for breast cancer between 2013 and 2018 and contributed to the development and implementation of follow-up guidelines for breast cancer survivors. As a member of the Cancer Care Ontario (CCO) Breast Disease Site Group Dr. Mates has contributed to the development of several provincial guidelines for breast cancer care. Dr. Mates has demonstrated sustained teaching excellence and was the oncology discipline lead in the undergraduate program for six years. Dr. Mates is an active clinical trialist, leading trials at Queen's, and acting as a national leader as a trial committee member and Canadian co-chair for Canadian Cancer Trials Group. She is the Vice Chair of Ontario Cancer Research Ethics Board (OCREB) and is a member of the Canadian Association of Medical Oncology Human Resources Committee.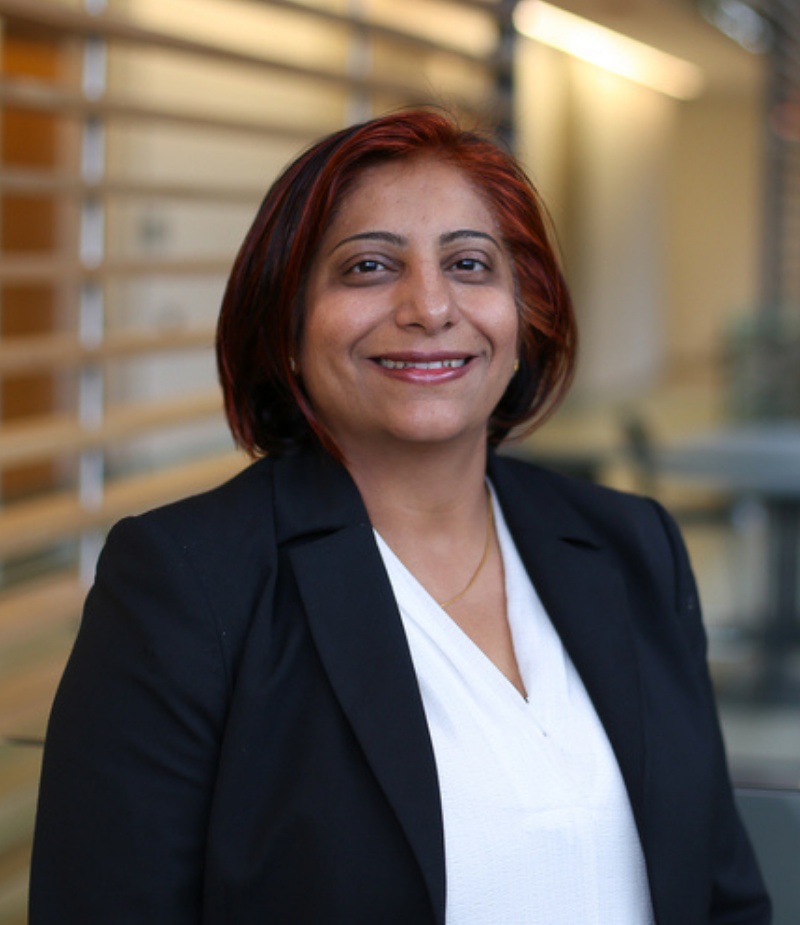 Dr. Sonal Varma
Promoted to Associate Professor. Department of Pathology and Molecular Medicine.
Dr. Varma is the lead for the department's breast pathology service, and a member of the departmental research and finance committees. Dr. Varma has displayed her dedication and leadership through her service as President of the KHSC Medical Staff Association and as the CTAQ member at large to the SEAMO Governing Committee. Dr. Varma has an active translational research program with a focus on innovative approaches to breast pathology using artificial intelligence, ultrasound guided surgical navigation and DESI/i-knife metabolomic signature analysis. Her research projects are funded by agencies including the OMPRN, CIHR, NSERC and Canadian Cancer Society. She brings endless energy and passion to her role as her department's social media team lead, through which she promotes her colleagues' research and achievements.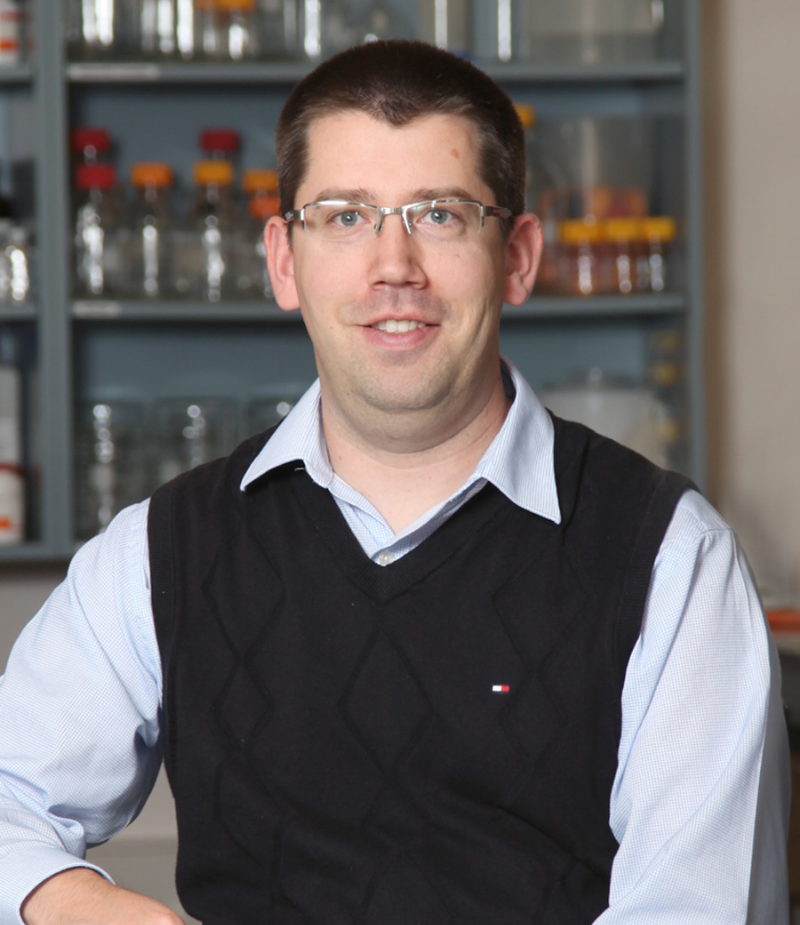 Dr. David Good
Promoted to Associate Professor. Department of Pathology and Molecular Medicine.
Dr. Good acts as the Service Chief for Hematopathology in the Department of Molecular Medicine. A busy and complex service, this includes a variety of clinical activities such as blood smears, bone marrow biopsies and coagulation to transfusion medicine, flow cytometry and HLA transplant tissue typing. Dr. Good gives tirelessly not only to his department, but also to Queen's and the broader healthcare community. A short list of his commitments includes Vice-Chair of his Departmental Finance Committee, member of the SEAMO Deliverables Committee, SEAMO Professional Appeals Committee, and KHSC Physician Quality Committee. Dr. Good is also the Chair of the Royal College Hempath Exam Board, and the Vice-Chair of the Hematology Scientific Committee for the IQMH, which accredits medical labs around the world. He also finds time to contribute to collaborative research efforts with a focus on lymphoma diagnostics and hematology quality of care.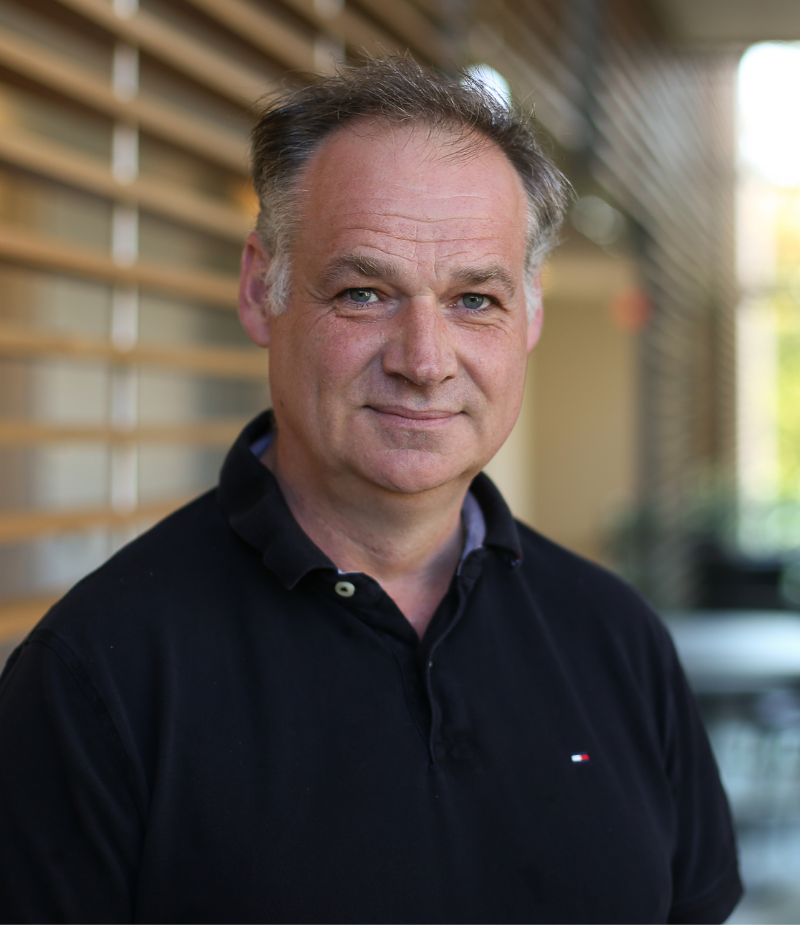 Dr. Neil Renwick
Promoted to Associate Professor. Department of Pathology and Molecular Medicine.
Dr. Renwick operates a highly successful research program that uses RNA, particularly microRNA's to study diverse diseases ranging from cancer to infectious diseases to neurological disorders. His current focus is on neuroendocrine tumors. Dr. Renwick's work is supported by a Triagency New Frontiers in Research grant, the OMPRN, and a SEAMO Innovation grant, amongst others. Because of his expertise in RNA analysis Dr. Renwick is in high demand by research teams around the world and he has developed a strong network of collaborators extending through Queen's, Canada, the United States and Europe. Dr. Renwick is a passionate and popular research educator and mentor who serves as his department's Director of Residency Research Training. He has had well over 40 research trainees in the seven years he has been with Queen's, ranging from pathology residents to grad students to undergrad students and medical students.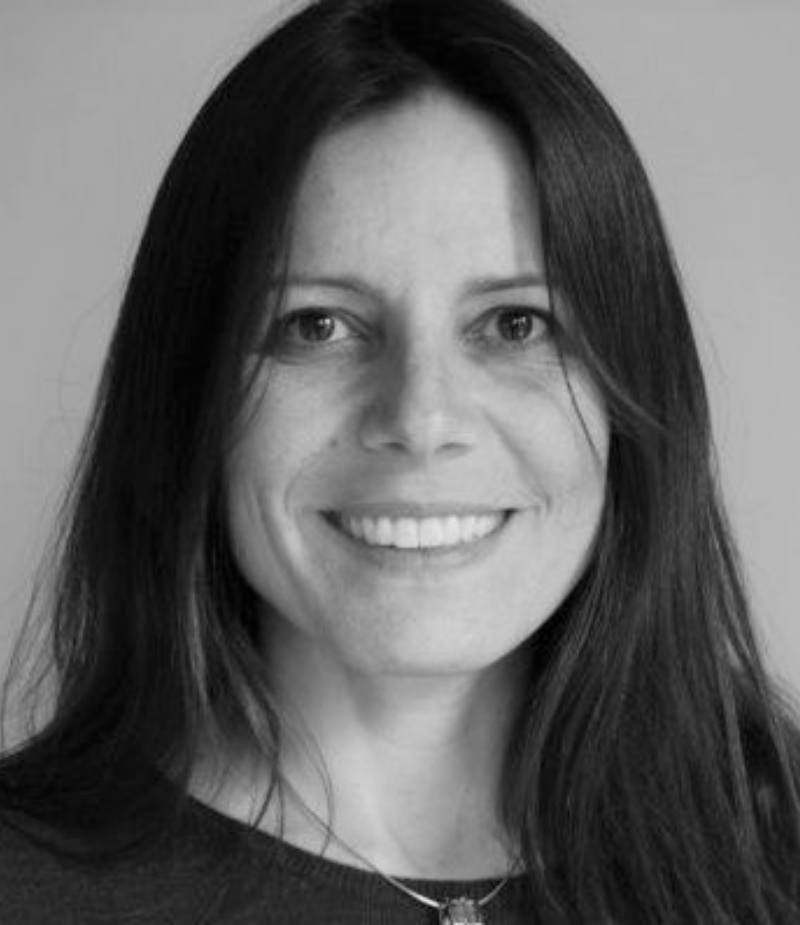 Dr. Ana Johnson
Promoted to Professor. Department of Public Health Sciences.
Dr. Johnson's contributions in the field of health economics are widely celebrated, and she has established herself as one of the foremost voices in cost analysis, cost-benefit analysis, and cost-effectiveness analysis across a variety of clinical settings. Dr. Johnson's research focuses on economic evaluations of health care programs, uncertainty in cost-effectiveness analysis, decision-making, resource allocation, public health, and health technologies. She is incredibly prolific in writing and receiving externally funded research grants, and by last count she is principal investigator or co-investigator on at least seven active research projects. She has over 75 published papers in high-impact journals, 12 papers currently under review, and has been invited to be involved in an innumerable amount of conference presentations, lectures, abstracts, and technical reports. Dr. Johnson is a superb teacher, and a highly sought-after research supervisor and mentor for undergraduate and graduate students at all levels.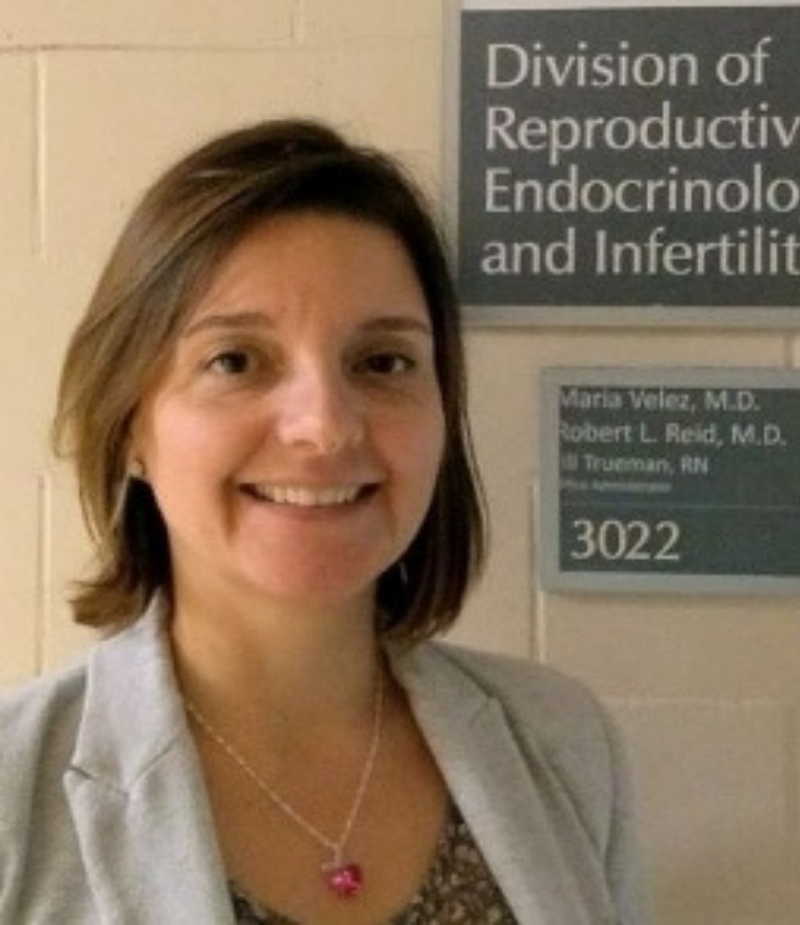 Dr. Maria Velez
Promoted to Associate Professor. Department of Obstetrics and Gynecology.
Dr. Velez has an incredible academic success rate, as reflected by the fact that in the first four years since she arrived at Queen's, she received four grants from the CIHR. He areas of research focus include reproductive endocrinology, infertility, and endocrine disrupters. Not only is Dr. Velez an outstanding researcher but she's also an excellent clinician. She has been awarded the Kingston Health Sciences Centre compassionate clinician award for demonstrating compassion, empathy, and a pattern of listening and respecting patient perspectives and choices. Finally, Dr. Velez also holds several leadership positions in her department. Currently, she serves as Division Chair for Reproductive Endocrinology and Infertility, and she oversees the resident research activity for the entire department.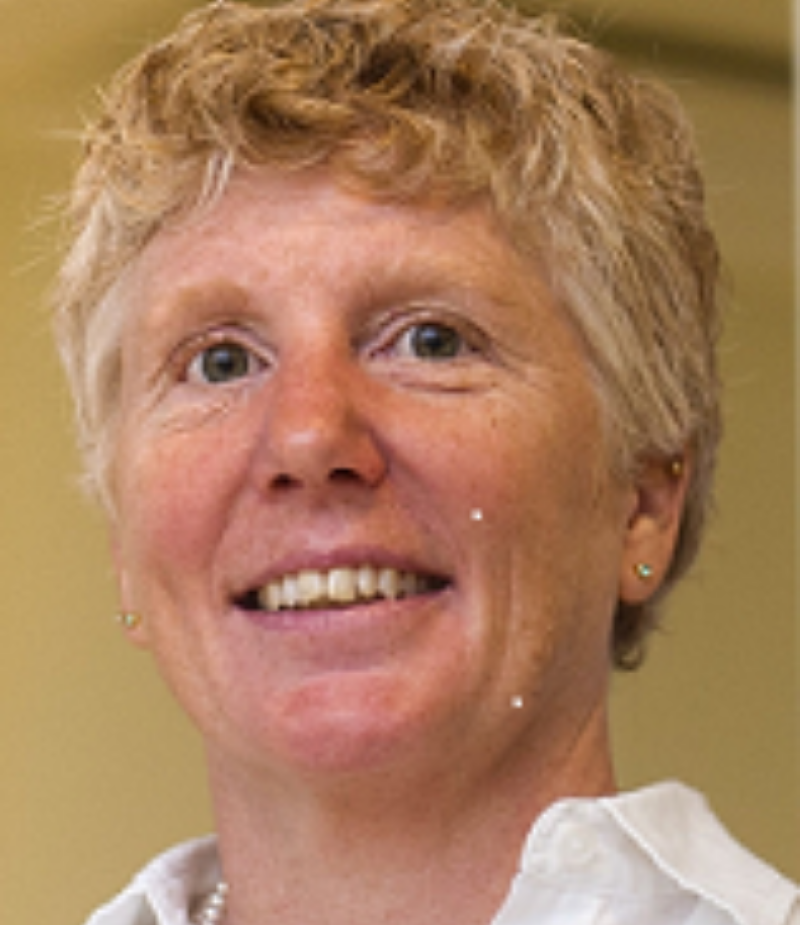 Dr. Johanne Roberge
Reappointment and Promotion to Associate Professor. Department of Psychiatry.
Dr. Roberge joined the Department of Psychiatry in 2016, after 16 years as a Staff Psychiatrist at Sick Kids Hospital in Toronto. She brought a vast amount of knowledge and leadership skills, having previously served in leadership roles in education and clinical care. Dr. Roberge quickly became one of the most well-respected faculty members in her department. She has dedicated time to improve the education experiences across the faculty, working alongside her department head to reshape their residency program, and taking on the role as director of the youth psychiatry subspeciality program. Beginning in 2019, Dr. Roberge helped to steer the directions of academic affairs and was instrumental in aligning the university's education deliverables with her department's mission goals and expectations. She has played a critical role in the onboarding of numerous residents who have been recruited over the last several years, making sure they felt welcomed and supported during this transition.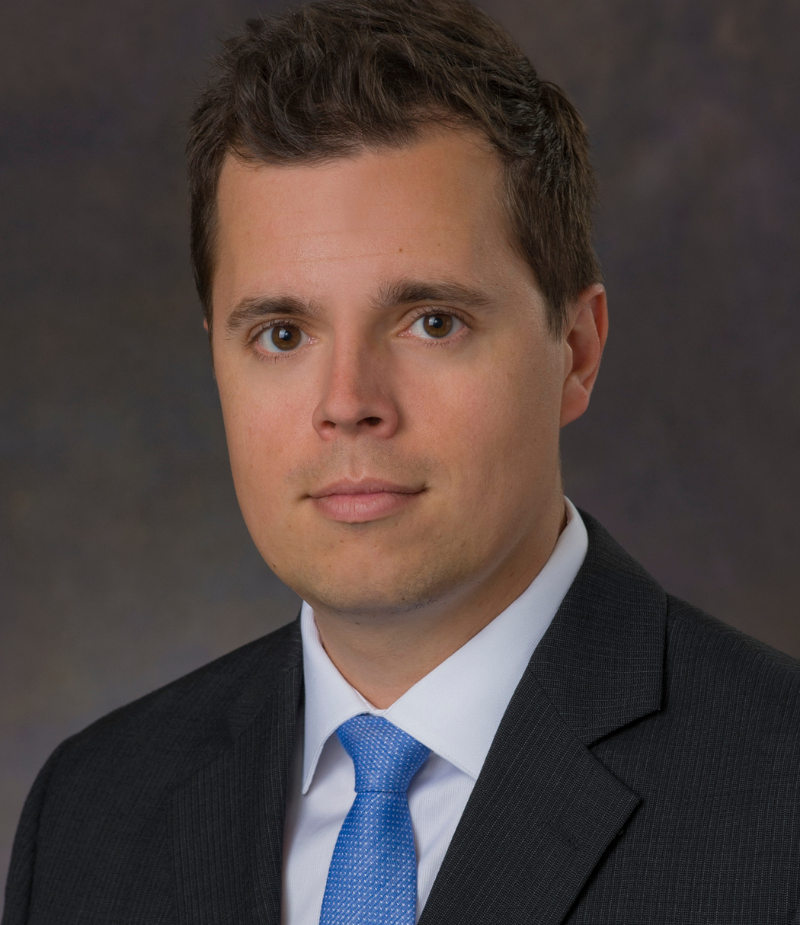 Dr. Adam Szulewski
Promoted to Associate Professor. Department of Emergency Medicine, cross-appointed to the Department of Psychology.
Dr. Szulewski joined the Department of Emergency Medicine as a clinician educator after completing medical school and residency here at Queen's. Dr. Szulewski has distinguished himself as an educational scholar early in his career. His research focuses on the acquisition of expertise among physicians, particularly as it pertains to the resuscitation of a particular patient. Dr. Szulewski has succeeded in bringing together an interesting network of research collaborators from a variety of clinical and educational backgrounds, he has achieved a significant amount of funding, and has an impressive early track record in publication. In addition to this distinguished scholarship, Dr. Szulewski is admired as a teacher and a medical educator, and he acts as the program director for the department's fellowship in resuscitation and reanimation. Dr. Szulewski is a well-respected clinician and has been involved in a number of leadership roles with the department.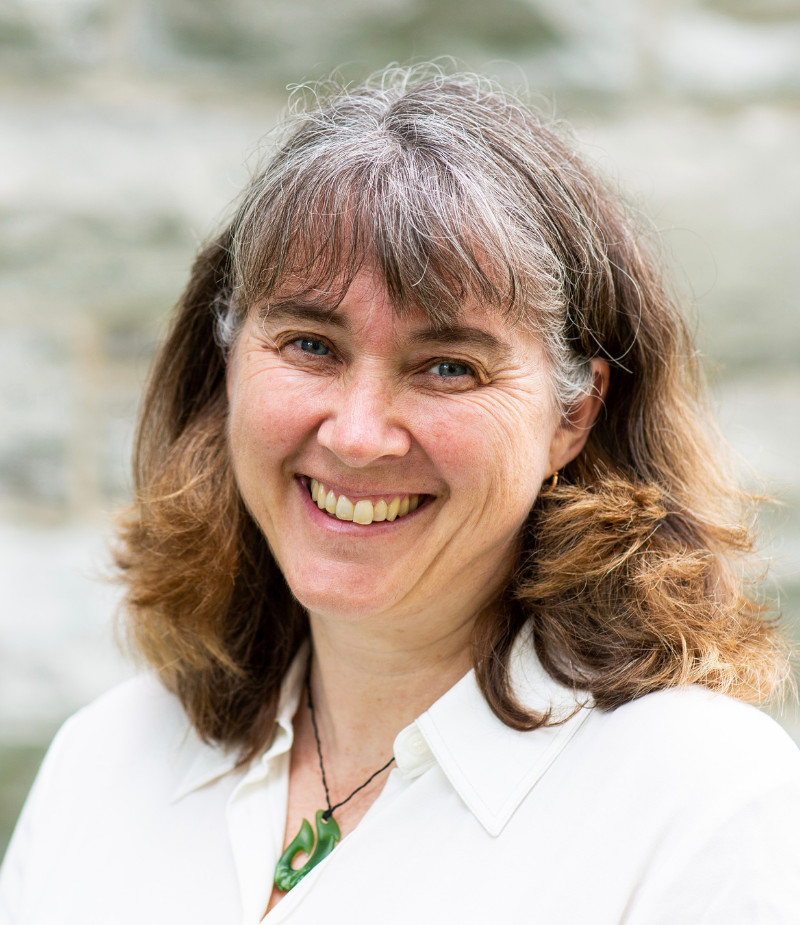 Dr. Heather Murray
Promoted to Professor. Department of Emergency Medicine, cross-appointed to the Department of Public Health Sciences.
Over her career, Dr. Murray has established herself both nationally and internationally as a clinician educator who has made exceptional contributions to teaching. Her most significant impact has been in her contributions to the undergraduate medical education curriculum in the School of Medicine. However, as the Deputy Head to the Department of Emergency Medicine, there are very few elements of the medical curriculum in which her influence has not led to significant transformative change. Dr. Murray has won an exceptional number of awards and honours for teaching and educational contribution. They include the Principal's Award for Curriculum Development, the Faculty of Health Sciences Education Award, the Canadian Association of Medical Education Certificate of Merit, and the Chancellor A. Charles Baillie Teaching Award. Additionally, Dr. Murray has presented and disseminated her curricular innovations on a national stage.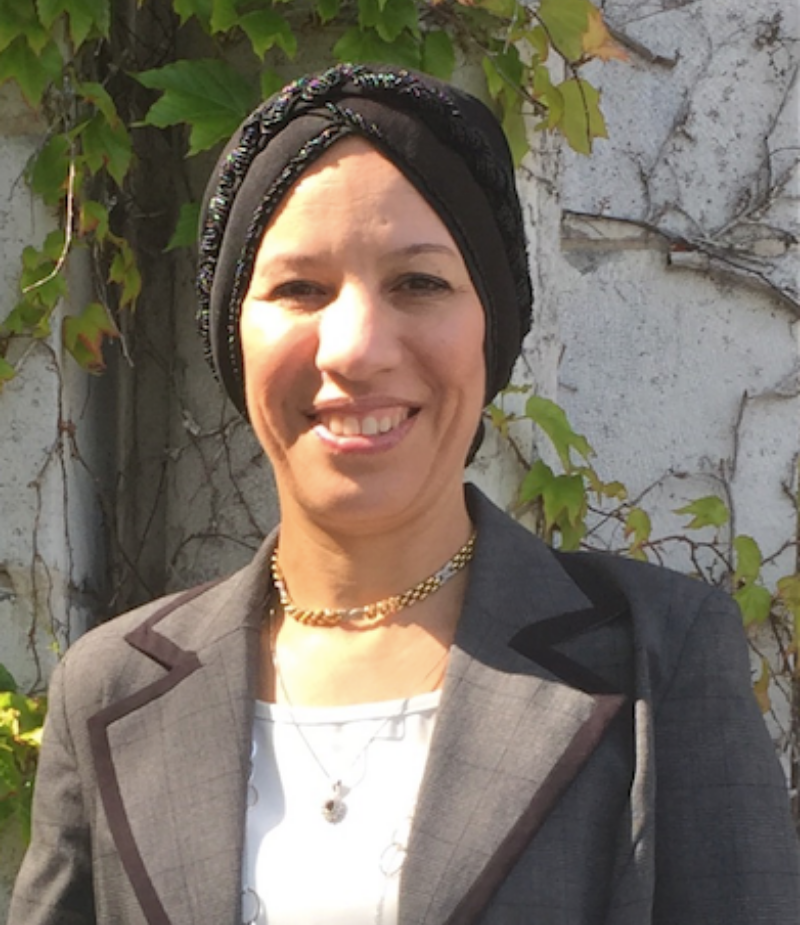 Dr. Maha Othman
Promoted to Professor. Department of Biomedical and Molecular Sciences.
Dr. Othman's area of specialty is hemostasis, specifically looking at blood clotting in a variety of diseases and in health. She has over 80 publications, with her recent research looking at blood clots in cancer and how that can be used to predict cancer outcomes. Dr. Othman has also acted as the Chair of the Scientific and Standardization Committee of the International Society on Thrombosis and Hemostasis, and serves as an instructor for the nursing program at St. Lawrence College. Since starting at Queen's Dr. Othman has trained several masters and PhD students. She has a strong track record for earning grants, often in collaboration with other faculty members, demonstrating what a tremendous asset she is to the Department of Biomedical and Molecular Sciences.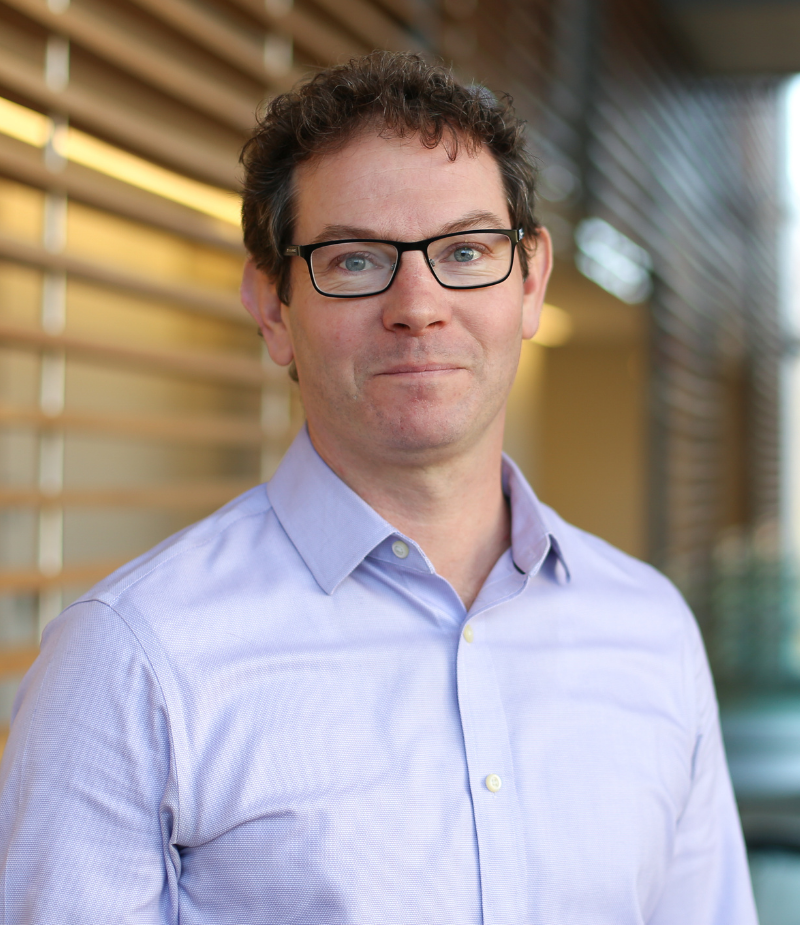 Dr. Alan Lomax
Promoted to Professor. Department of Biomedical and Molecular Sciences, cross-appointed to the Department of Medicine.
Dr. Lomax is a brilliant scholar, who studies the interaction of the immune system in the gut and the inflammation therein. The goal of his research is to improve the outcomes of patients with diseases such as Crohn's and Colitis. Dr. Lomax's work is funded by the CIHR and by the Crohn's and Colitis Foundation. His work has been recognized internationally and he has received awards from prestigious organizations such as the American Gastroenterology Association. At Queen's, Dr. Lomax has been the recipient of the Basmajian Award for new investigators. He has trained a number of students and is known as an outstanding educator, as represented by a large number of student letters of support. He is also dedicated to service, sharing his expertise on editorial boards, at conferences around the globe, and on search and selection committees here at Queen's.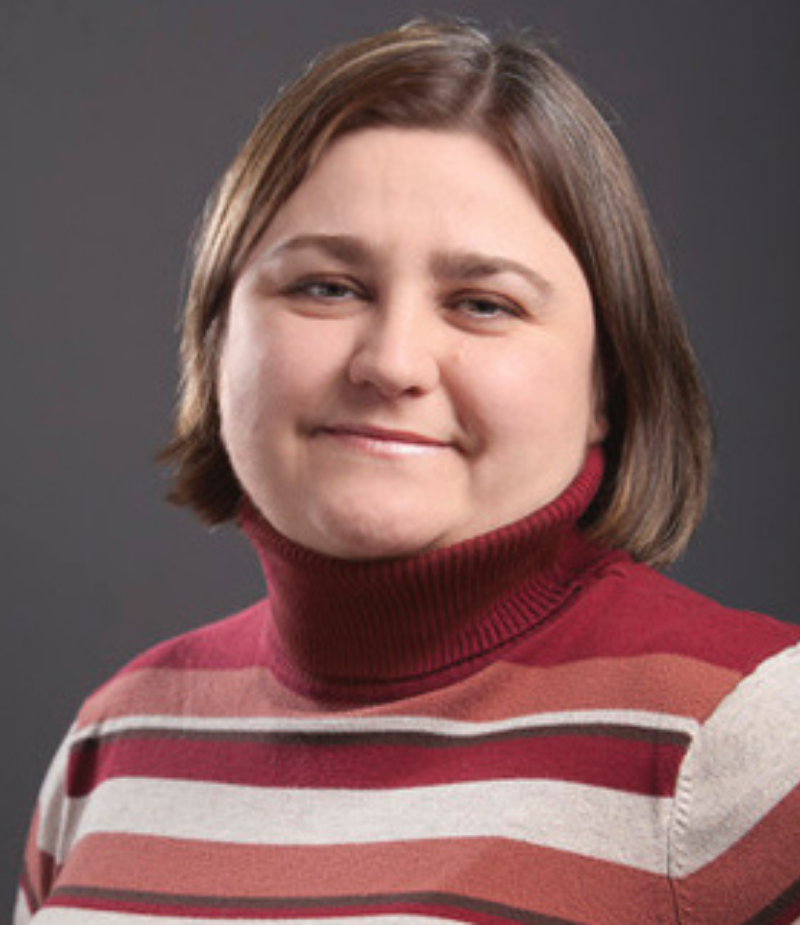 Dr. Katrina Gee
Promoted to Professor. Department of Biomedical and Molecular Sciences.
As an immunologist, Dr. Gee studies how cytokines regulate the innate immune system, which is the body's first line of defense against diseases and illness. This is extremely important work, now more than ever as it pertains to how our bodies respond to infections, as well as diseases such as cancer. Dr. Gee has been continually funded by organizations such as NSERC, and she has an extensive group of collaborators with whom she works to research a variety of diseases, such as Crohn's and colitis and prostate cancer. Dr. Gee is a dedicated educator, who is continually innovating the curriculum that she provides. She contributes to both graduate and undergraduate education and is adored by her students.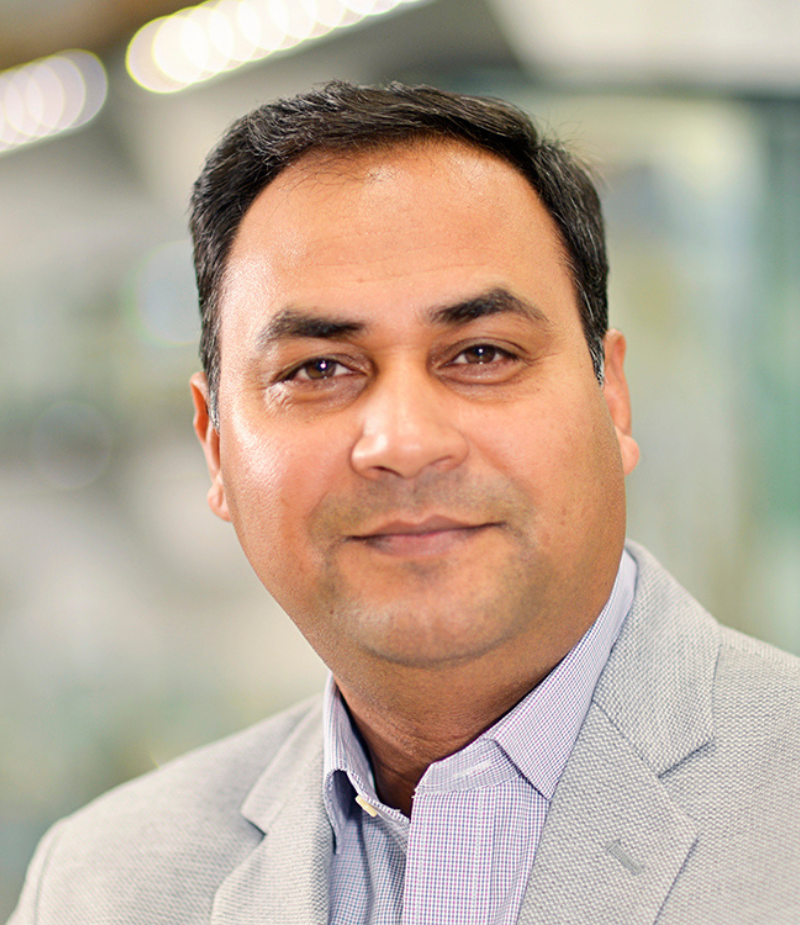 Dr. Chandrakant Tayade
Promoted to Professor. Department of Biomedical and Molecular Sciences.
Dr. Tayade is an expert in the areas of endometriosis as well as the maternal fetal interface. He is an internationally recognized researcher who has worked on over 40 publications in the last five years alone. He holds two CIHR grants as well as an NSERC grant. Dr. Tayade has received several awards since joining Queen's, including the Basmajian Award for new investigators and the Early Career Investigator Award. Dr. Tayade is extremely dedicated to service for the faculty, school, and the scientific community at large. He is the Associate Dean for Graduate Studies and Post-Doctoral Studies here in the Faculty of Health Sciences, and regularly helps to run aworkshops for the community. A highly sought-after mentor, Dr. Tayade has guided several graduate and PhD students during his thirteen years in the faculty.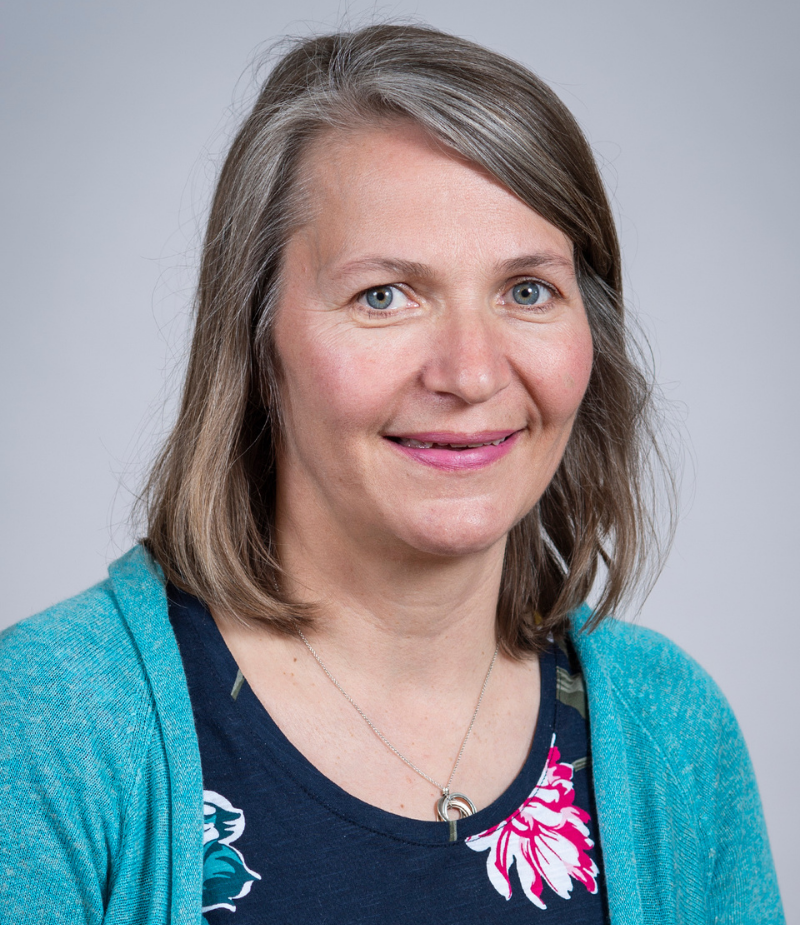 Dr. Louise Rang
Promoted to Associate Professor. Department of Emergency Medicine.
Dr. Rang is noted as an outstanding colleague, clinician, mentor, and educator within the faculty. As her department's Professional Sustainability Lead, she has led the development of a professional sustainability curriculum for postgraduate trainees and has developed and delivered several innovative teaching sessions embedded within this broader curricular thread. During her time at Queen's, her extensive contributions to education have been recognized not only with departmental teaching awards, but also with the Canadian Association for Medical Education Certificate of Merit. Most recently, her contributions as a role model, mentor and educator were recognized with the 2019 Ban Righ Foundation Inspiring Women Mentorship Award. Dr. Rang has been a key contributor to the development of a national residency curriculum in point-of-care ultrasound and is a contributing author to the publication of this curriculum. She was also named the Communications Lead for the Wellness Executive Committee (CAEP), which promotes national conversations on physician wellness.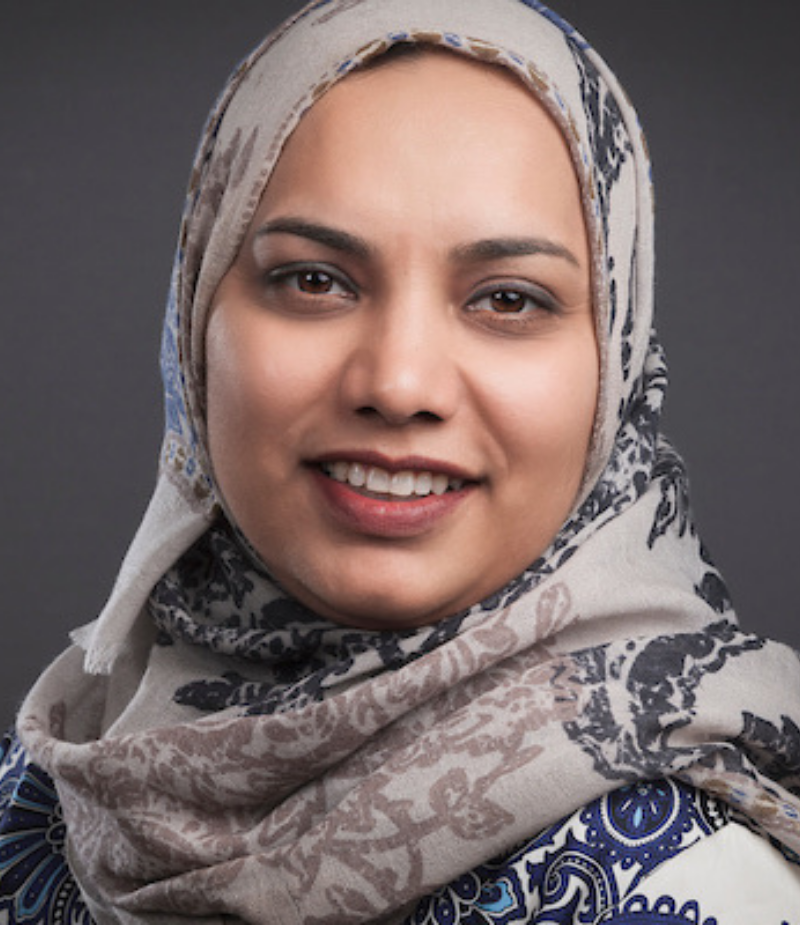 Dr. Faiza Khurshid
Promoted to Associate Professor. Department of Pediatrics.
Dr. Khurshid has been with the Faculty of Health Sciences for 7 years, and during this time she has demonstrated significant dedication to education and strong leadership in promoting excellence in clinical care. Her career has had a focus on quality improvement, and she has taken the lead on various departmental quality improvement initiatives, in both the university and hospital settings. Dr. Khurshid is the chair of the Departmental Quality Committee and was instrumental in developing and implementing a comprehensive QI curriculum for postgraduate medicine trainees. Currently, she is leading a novel research project with the School of Computing, using machine learning to further these initiatives. Working with peers across the country through the Canadian Neonatal Network, Dr. Khurshid's scholarly work directly influences patient care directly resulting in improved outcomes for premature and critically ill neonates, locally and across the country.
---
School of Rehabilitation Therapy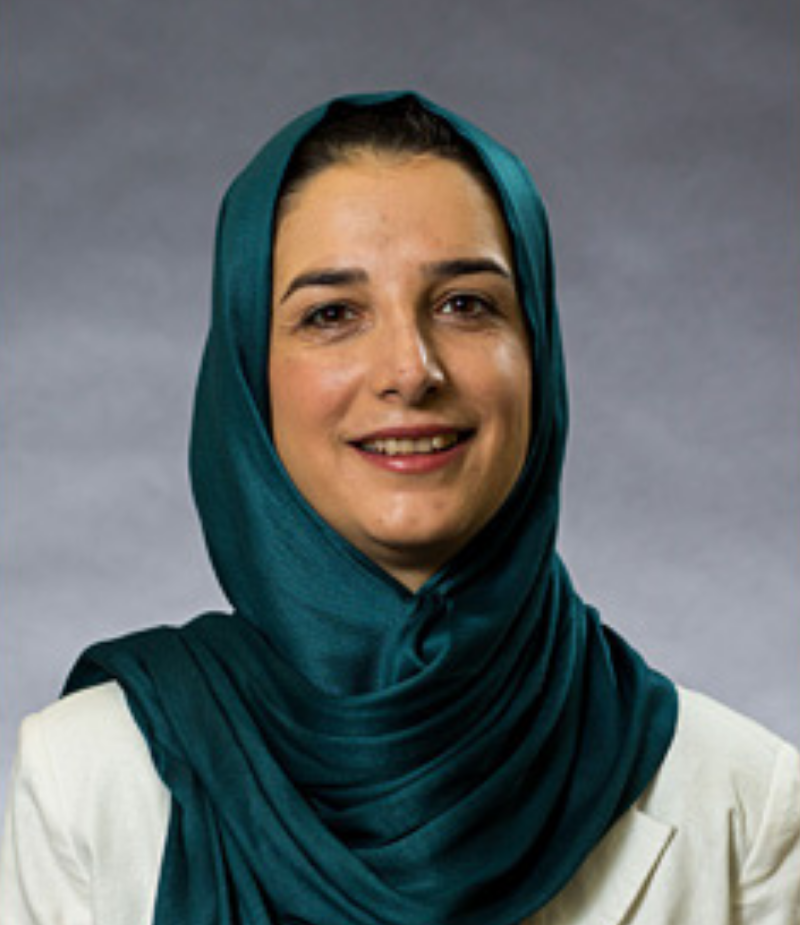 Dr. Setareh Ghahari
Awarded Tenure and Promoted to Associate Professor. School of Rehabilitation Therapy.
Dr. Ghahari is an occupational therapist whose research program focuses on developing and evaluating interventions that enable individuals to gain the knowledge, skills, and confidence they need to manage their health conditions. A significant component of Dr. Ghahari's research directly targets immigrants, refugees, and undocumented newcomers to Canada, seeking to empower them to access and navigate services and opportunities that support their health and well-being. Dr. Ghahari has a track record for high-quality scholarly work, and her research is supported by the Social Sciences and Humanities Research Council, the MasterCard Foundation, and the Patient-Centred Outcome Research Institute in the US. Dr. Ghahari is recognized as an excellent teacher and graduate student mentor, currently supervising six students in the Rehabilitation Science and Health Leadership Programs.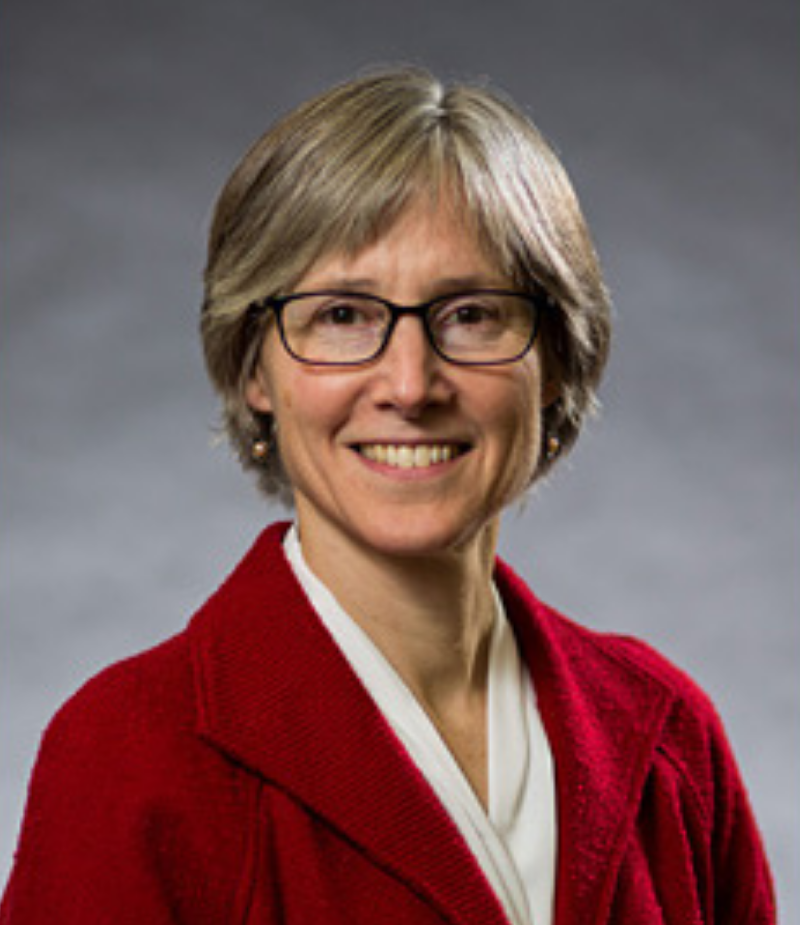 Dr. Kathleen Norman
Promoted to Professor. School of Rehabilitation Therapy.
Dr. Norman is a physical therapist whose research program has evolved from a focus on upper extremity tremor among people with Parkinson's disease to addressing critical questions about the ways in which we prepare safe, competent future clinicians. Her research has been recognized as influencing professional decision-making in Ontario and beyond. The importance of her research contributed to Dr. Norman's engagement as a Research Scientist with the College of Physical Therapists of Ontario and her selection as one of the first Reznick Scholars here in the Faculty of Health Sciences. Dr. Norman is recognized for her exceptional contributions to teaching in the physical therapy program, and for the way in which she promotes the success of the graduate students she supports. An astounding thirty-eight students provided a letter of support for her promotion, raving about her commitment to their learning and her support for their professional development.
---
School of Nursing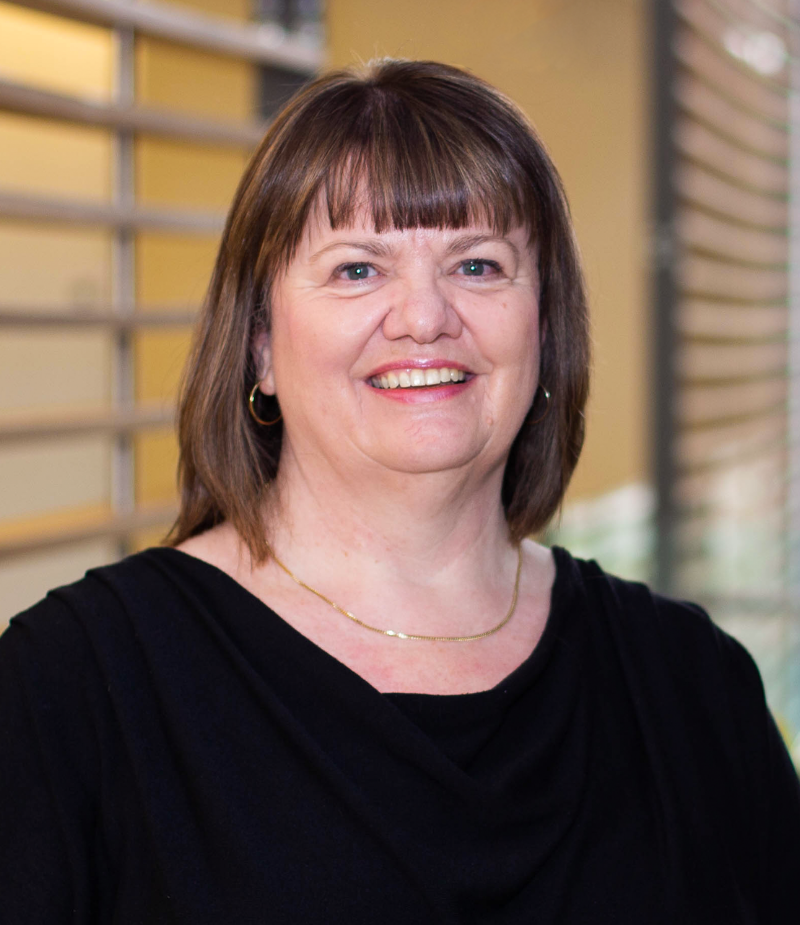 Dr. Marian Luctkar-Flude
Awarded Tenure and Promoted to Associate Professor. School of Nursing.
Since joining the faculty Dr. Luctkar-Flude has had numerous accomplishments in teaching, research, and service. Dr. Luctkar-Flude teaches at the graduate and undergrade levels, and continues to advance her expertise in simulation through national and international course development and delivery of that simulation. Dr. Luctkar-Flude's clinical research program focuses on enhancing the transition to cancer survivorship through knowledge translation interventions for both primary care providers and cancer survivors. This work includes the development and evaluation of a mobile app which acts as a breast cancer recovery tool. Currently, Dr. Luctkar-Flude is exploring the impact of dynamical neural feedback on pulse cancer cognitive impairment, cancer related fatigue, and persistence symptoms in cancer survivors. Her research has had a notable impact on education and on research in Canada and internationally.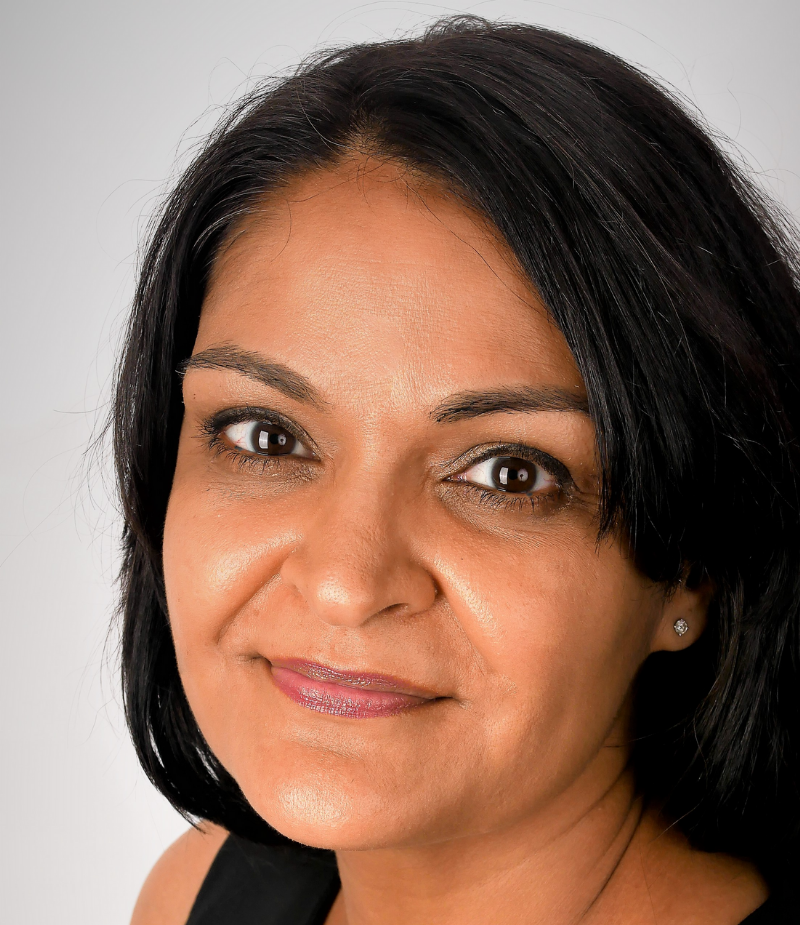 Dr. Monakshi Sawhney – Tenure and Associate Professor
Awarded Tenure and Promoted to Associate Professor. School of Nursing.
Dr. Sawhney maintains both an academic and clinical focus, something that is not seen often in the School of Nursing. Dr. Sawhney's contributions in these roles enables and supports her research, which is truly invaluable. Her continued efforts to enhance her teaching endeavors are exemplified in both her undergraduate and graduate teachings. In the spring of 2020, Dr. Sawhney faced COVID-19 on the frontlines while she worked with an Infection Control Outreach Team in Toronto. Her team worked together to support several long-term care and retirement homes with COVID-19 outbreak management. Earlier this year, her team published the outcomes of their work, which demonstrate how effective they were in preventing further infection in these facilities.
Related topics