Celebrating the impact of health research: our newest Cinq à Sept Research Talks
Queen's Health Sciences (QHS) has added two new, compelling research talks to the Cinq à Sept digital collection. 
These talks, sponsored by the William J. Henderson Foundation, explore the topics of cardiac arrest survival and finding solutions to loneliness as we age.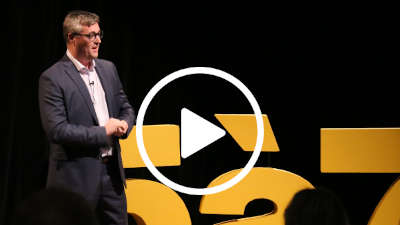 As an ER physician and scientist, Dr. Steven Brooks (Associate Professor, Department of Emergency Medicine) knows that every second counts when trying to save someone's life—especially during a cardiac event. His research examines what happens in an emergency before someone reaches the hospital, and how to improve the odds of survival so it's not largely based on luck. Watch his talk on how "Only the lucky survive cardiac arrest." 
Dr. Catherine Donnelly (Associate Professor, School of Rehabilitation Therapy and Department of Family Medicine and Director, Health Services and Policy Research Institute)  
knows that community becomes even more important to your overall health as you age. In her talk, "Neighbours helping neighbours age well at home," you'll hear about her research exploring a simple idea that has spawned a movement helping older adults age well within their homes, with a little help from their friends and neighbours.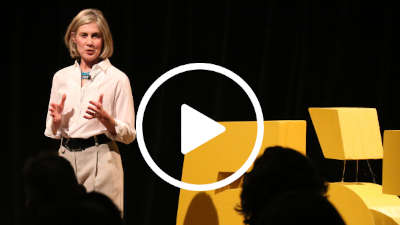 Cinq à Sept Research Talks are inspired by the French tradition of gathering at the end of the workday. Talented researchers headline each Cinq à Sept, which delivers engaging, TED-style talks in front of an audience of students, staff, faculty, alumni, and community members. A reception following each Research Talk sparks connection and collaboration—an integral component of the strategic plan for Queen's Health Sciences: Radical Collaboration for a Healthier World.  
Tickets  
The Cinq à Sept Research Talks run from 5 to 7 p.m. and are held at the Tett Centre, close to campus to allow participants to shift from work or the classroom to the event before going home. Tickets for the events, while limited, are free and available to QHS students, staff, and faculty—as well as Queen's alumni and members of the Kingston community—on a first come first served basis. To request a ticket, please add your name to the wait list.  
Apply to give a research talk  
Faculty members in Queen's Health Sciences are invited to apply to speak at a future Cinq à Sept Research Talk.  
Save the dates: Upcoming Cinq à Sept Research Talks   
Cinq à Sept Research Talks will continue in 2023. Save the dates and plan to attend the next events on April 19 and May 25. 
Related topics