Celebrating the impact of health research: the newest Cinq à Sept Research Talks
Queen's Health Sciences (QHS) has added two new research talks to the Cinq à Sept digital collection. These talks, sponsored by the City of Kingston, explore innovations in faster, safer blood transfusions and, the long-term health effects and needs of ICU survivors.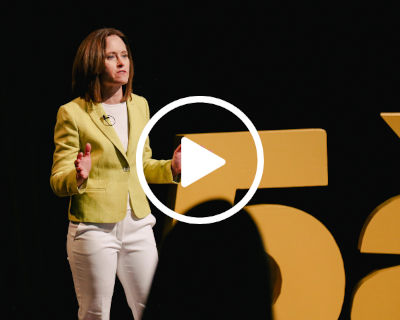 Delivering blood transfusions with pit-stop precision
A clinician-scientist and leading expert in blood transfusion medicine, Dr. Jeannie Callum, has literally 'written the book' on fast, safe and effective blood transfusions. Her work has re-engineered the transfusion process, improved patient outcomes, and saved countless lives. In her talk, you'll learn about the innovation and engineering at play to ensure bleeding patients get the right blood they need in just the right way at the right time.
The long journey of ICU survivorship
Coming back from the brink of death is only the first step; Dr. Gord Boyd is an expert in what comes next. It is hard to find a doctor with the same specialties as Dr. Boyd who practices neurology, neuroscience and intensive care medicine—bridging the complexities of each discipline to help people survive critical illness. As you'll hear in his engaging, personal talk, Dr. Boyd is focused on patients' long-term brain function and overall health after the intensive care unit (ICU)—helping them not only to survive but thrive.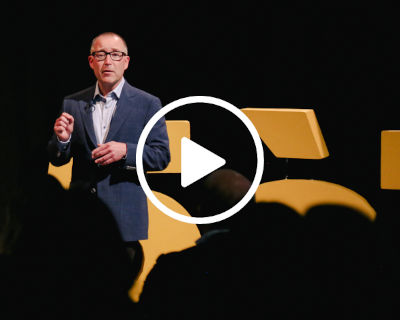 About Cinq à Sept
Cinq à Sept Research Talks are inspired by the French tradition of gathering at the end of the workday. Talented researchers headline each Cinq à Sept, which feature engaging, TED-style talks in front of an audience of students, staff, faculty, alumni, and community members. A reception following each Research Talk sparks connection and collaboration—an integral component of the strategic plan for Queen's Health Sciences: Radical Collaboration for a Healthier World.
Apply to give a Research Talk
Faculty members in Queen's Health Sciences are invited to apply to speak at a future Cinq à Sept Research Talk.
Tickets
Cinq à Sept Research Talks will be back again in the fall. They run from 5 to 7 p.m. and are held at the Tett Centre, close to campus to allow participants to shift from work or the classroom to the event before going home. Tickets for the events, while limited, are free and available to QHS students, staff, and faculty—as well as Queen's alumni and members of the Kingston community—on a first come first served basis. To request a ticket, please add your name to the wait list.
Check out the collection—share with your colleagues
If you haven't watched any of the 18 incredible talks before now, take some time to be inspired and learn about the incredible research happening at QHS. The videos have surpassed more than 30,000 views collectively, and are perfect for sharing within your social networks.
Related topics