Working for a just and equitable world for people with disabilities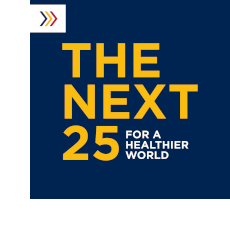 This story is part of The Next 25, an ongoing series exploring how Queen's Health Sciences is reimagining health sciences education, research, and patient care.   
Sometimes the smallest moments can have the biggest impact. While on a research trip to Ethiopia, Dr. Setareh Ghahari and her colleagues visited a family whose child was living with severe disability; at eight years old, the child could not even sit. This family had worked hard to try and access support, but encountered barriers caused by stigma and discrimination against people with disabilities. The family expressed happiness and pride in being able to access more support for their child through community based rehabilitation (CBR) and help others in the process.  
It is just a small glimpse, but this visit was memorable for Dr. Ghahari, Associate Director of the Occupational Therapy Program and Associate Professor in the School of Rehabilitation Therapy. It served to inspire her passion for helping others by working in collaboration with Queen's International Centre for the Advancement of Community Based Rehabilitation (ICACBR). For more than 30 years, ICACBR has strived to make the world just and equitable for people with disabilities—so they are included in their communities and experience full human rights and equal opportunities. Simply put, CBR advocates for and supports locally available resources and solutions for the human rights and inclusion of persons with disabilities in their communities. 
"People need inclusion in all aspects of life and CBR takes a holistic perspective by considering health, education, livelihoods, social and empowerment," says Dr. Heather Aldersey, Scientific Director, ICACBR, who is also Associate Professor, School of Rehabilitation Therapy and Canada Research Chair, Disability Inclusive Development. "We are really trying to make a difference and create more opportunities for people with disabilities and their families."  
The ICACBR has established several academic programs that are highly relevant and important, breaking new ground in establishing practices to advance disability rights and inclusion globally. "We aim to look at shared strengths between Queen's and partners around the world and, if relevant, try to fill any identified gaps in a sustainable and contextually-relevant way," says Dr. Aldersey. 
The Centre is perhaps currently best known for one of its largest projects, the Mastercard Foundation Scholars Program, a partnership between Queen's and the University of Gondar in Ethiopia. Now in its sixth year of a 10-year, $25-million USD commitment, it is a multi-faceted initiative to advance inclusive higher education for young people with disabilities, as well as create occupational therapy undergraduate and CBR certificate programs, and research inclusive education and CBR in Africa. "Previous to our engagement, occupational therapy education programs did not exist in Ethiopia and the profession of occupational therapy was not formally recognized. So, we are really creating health systems change," says Dr. Aldersey.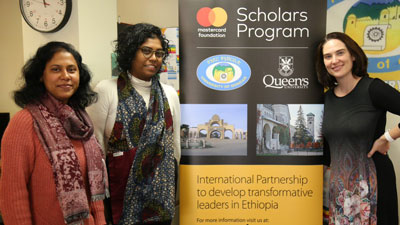 Another long-standing partnership the ICACBR enjoys is with the Queen Elizabeth II Scholars program, implemented by Universities Canada. Since 2015, this program has enabled ICACBR to offer scholarships to Canadian students to complete clinical and community development placements in partner sites in Tanzania and India, and bring international PhD students to Queen's to advance CBR research.  
Dr. Reshma Parvin Nuri has been involved with the ICACBR for over 10 years in several roles. While living in her native Bangladesh, she worked on two ICACBR-connected projects at the Centre for the Rehabilitation of the Paralysed. When she immigrated to Canada, she completed her Master's and PhD degrees with the ICACBR, exploring how to improve access to government supports for family members of children with disabilities in Bangladesh. 
As an ICACBR student and QE Scholar, Dr. Nuri worked with colleagues from different countries and found that kinship beneficial and inclusive. "I never felt I was alone in studying over here and was surrounded by a wonderfully vibrant community from many different parts of the world that made me feel like I belonged. This was very important to me as a new immigrant," says Dr. Nuri who continues her post-doctoral research as an ICACBR staff member in the role of Research and Learning Coordinator for the Mastercard Foundation project. 
"What's exciting is that we are seeing alumni from the QE Scholars program continuing to engage with ICACBR and support the work we're doing long after they have left Queen's. One alumnus is now a faculty member at Kwame Nkrumah University of Science and Technology in Ghana, and we are currently working with him as a site lead for the ICACBR QE Scholars-West Africa project," says Dr. Aldersey.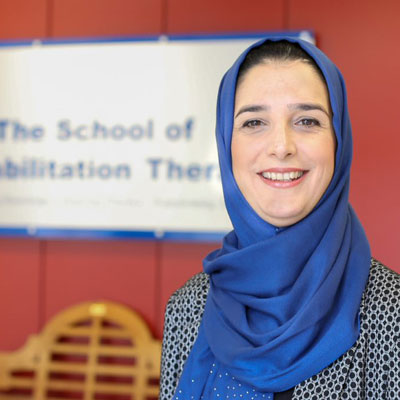 The ICACBR also reaches across disciplines in looking at all aspects of inclusion, not just those related to health. Navjit Gaurav is a current QE Scholar from India who is an architect, and the first of that discipline to join the School of Rehabilitation Therapy. After completing his undergraduate degree, he designed community learning centres in the informal settlements of Delhi to help educate children and women who were not attending school. He saw the struggles of people living there who had disabilities and it inspired him to learn more about creating spaces for full inclusion. Working with ICACBR, his research in this area extends beyond how to incorporate universal design (designing for all, not just accommodating people with disabilities) to also make the spaces more engaging, welcoming, and safe.  
"I believe ICACBR has given me a lot. It's been such a good learning experience; having friends in my own cohort who bring different experiences and perspectives to help you learn and grow," he says. "Queen's is like a second home to me." Navjit has embraced the Queen's and Kingston communities, including serving as president of the Association of Indian Graduate Students and working with the Centre for Teaching and Learning to develop workshops on student mental health supports. He is also an accomplished artist in sketching and painting, participating in gallery shows at the Tett Centre and Union Gallery.  
"The international students and collaborators working with ICACBR contribute so much to our university and broader Kingston communities and make a difference in so many ways," says Dr. Aldersey. "It's amazing to see these committed leaders who are passionate about disability inclusion come through ICACBR and create such a rich environment for our centre, and also for the school and university as a whole."  
Dr. Ghahari takes great pride in seeing how the students she works with at ICACBR grow in their research skills and is motivated by their commitment to make life better for people in their own communities. Thinking back to the family she visited during her research trip to Ethiopia, Dr. Ghahari knows that the ICACBR is ultimately helping to change attitudes and culture surrounding people with disabilities to help them achieve full inclusion.  
"This work is so rewarding. Because of the ICACBR and the amazing students and faculty doing this research, I can indirectly make changes to people's lives in Ethiopia and other countries in so many different ways. There is so much good that has come out of it."  
Be a part of The Next 25 - make your gift to Queen's Health Sciences today.  
Related topics