Queen's mobile vaccine partnership creates an Oasis for Kingston seniors
In bringing mobile vaccines to the doorsteps of seniors, Queen's researchers have collaborated on a new chapter in a groundbreaking supportive living program.
Pop-up clinics organized in Kingston at the end of December immunized approximately 125 residents at four apartments that are part of the Oasis Senior Supportive Living Program, which allows older adults to continue to live independently.
Drs. Vincent DePaul and Catherine Donnelly are associate professors in the Queen's School of Rehabilitation Therapy, and co-leads of the Oasis Research Team. Their role is to help implement the program in Kingston and communities across the country and conduct research to support the model's long-term viability.
"We need to re-think aging. We need to think community care, not institutional care," Dr. Donnelly explains. The key to delivering this kind of care is community partnership – as evidenced by the recent clinics, which were a partnership between Queen's, KFL&A Public Health, Providence Care, and Kingston landlords.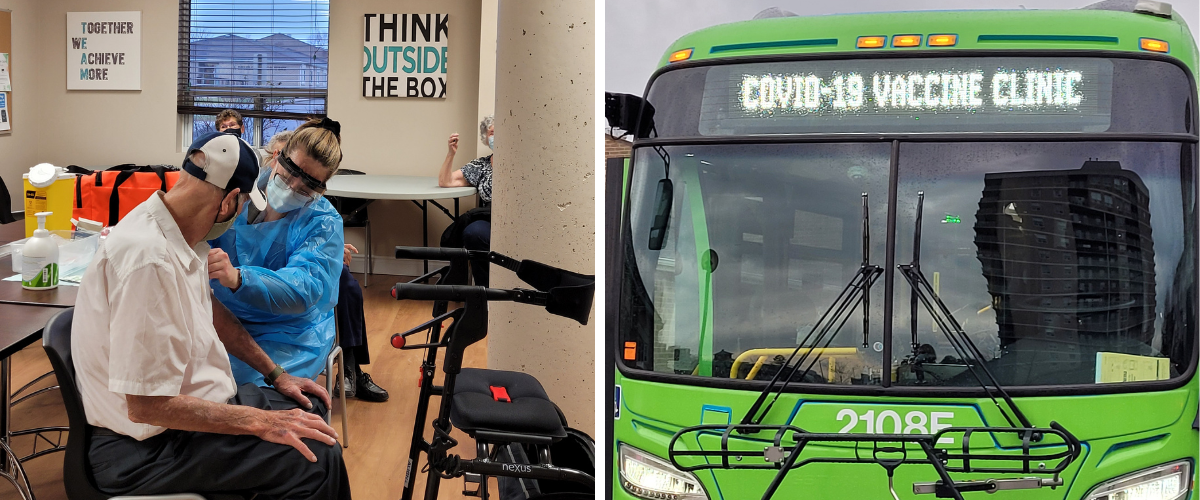 Oasis is designed to strengthen and sustain Naturally Occurring Retirement Communities (NORCs) – multi-unit buildings, or neighbourhoods, that happen to have a high proportion of older adults living in them. The program addresses important determinants of healthy aging such as social connections, nutrition, physical fitness, and sense of purpose. The end goal is supporting older adults to age well in place.
For Oasis to be successful, it needs to meet residents' unique needs. Access to COVID-19 vaccines became just such an issue in Kingston in late 2021. With local cases soaring, Dr. DePaul says the Oasis program quickly realized its residents were finding it difficult to get vaccinated – due to a combination of lack of safe transportation, physical mobility issues, technical challenges, and anxiety related to leaving their homes.
"NORCs and neighbourhoods must be leveraged more than they currently are if we want to reach people and best serve the local needs of communities," Dr. Donnelly explains. "We need to move beyond a model where patients go to health services and consider more outreach and distributed models."
Oasis has collaborated with numerous community-outreach programs, including those run by the Hearing Society, Alzheimer's Society, and public health (e.g. healthy eating, nutrition, and falls prevention). But the vaccination clinics broke new ground: they were Oasis's first partnership on direct health care services. The immunization pop-up could offer Oasis an entry point into offering primary care services – from flu vaccines to other clinics that can be difficult for older people to access.
"Understanding where people are living and developing neighbourhood-based programs is crucial to efficiently deploying health and community services and to look to build community and social connections," Dr. Donnelly adds.
The Queen's researchers' credit much of the Oasis's ongoing success to interdisciplinary collaboration and the unique partnerships it inspires between the private and public sector. One future idea would be to link NORCs to Family Health Teams to provide "a team-based model of primary care" that includes everything from social workers and dieticians to physical therapy, she says.
Clearly the Oasis team is thinking big. A program that started in Kingston over eleven years ago expanded to communities in Toronto, London, Hamilton, and Quinte West. University partners – Queen's, McMaster, and Western – joined the project in 2018 to facilitate the expansion and provide research and expertise alongside existing community partners and onsite coordinators.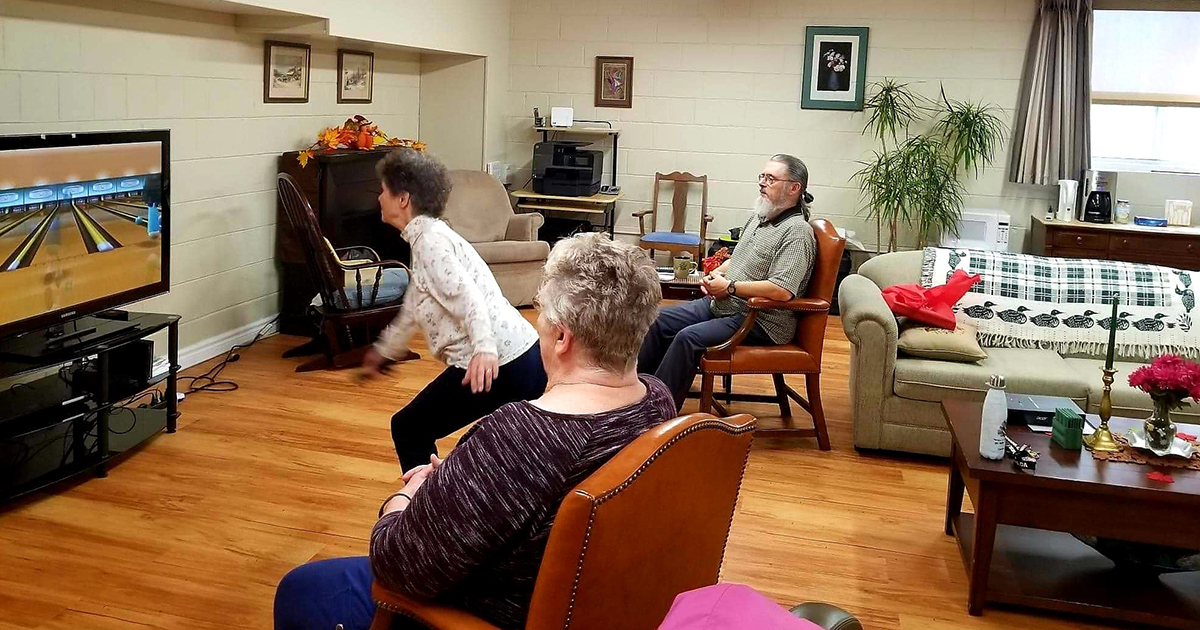 Oasis's track record has attracted new allies, new funding, and an expanding playing field. A $1.6 million Canadian Institutes of Health Research grant is facilitating the evaluation of the impact of Oasis on residents' health and wellbeing outcomes. In 2022, Oasis has plans to expand to additional Canadian communities with the support of a $1.7 million anonymous donor. Two locations are already in development in Vancouver — a critical expansion beyond the program's Ontario base. The Oasis Research Team has also applied for additional national funding to examine NORCS across Canada.
It's all about building communities that make residents feel comfortable and confident living on their own for as long as possible.
In terms of Oasis's real impact, the recent Kingston pop-up clinics are a case in point. "They greatly appreciated having the clinic come to them," Dr. DePaul says. "This work impacts people's health, people's well-being, and quality of life."
Given the country's rapidly-aging population, it's crucial that Queen's researchers continue their work – and help make the case for the supportive living model. Many more Canadians will be in need of their own Oasis in the years to come.
Related topics