The Nursing Games: Queen's researcher simulating the future of nursing education
It's not all just fun and games: Virtual gaming is helping reimagine nursing education and preparing students to face their future patients in critical situations.
At Queen's University, Dr. Kevin Woo's cutting-edge simulation research is a game-changer that is charting a new path for experiential learning.
"We call them games," says Dr. Woo, a professor in the School of Nursing and the School of Rehabilitation. "But they are basically an interactive learning platform."
More effective learning is the end goal of one of Dr. Woo's current virtual simulation projects. Students are presented with scenarios that involve a patient experiencing a certain kind of health issue, emulating reality as closely as possible. One of his students might be presented with a wound-care assessment module. The student would be able to look at the wound exhibited in the scene, examine the skin virtually, and answer questions in the simulation about the injury: Is it a pressure-related wound, a burn, a skin tear?
The simulation game is devised to help them understand why some answers are correct or incorrect and develop the critical thinking required to handle complex care in the real world.
Dr. Woo and his colleagues – including Dr. Marian Luctkar-Flude who is the Co-President of the Canadian Alliance of Nurse Educators using Simulation (CAN-Sim) – are investing considerable time and energy in developing simulation education, including one game used as a tool for students learning to perform cardiac resuscitation. A study of the impact of the game determined that students using it outperformed peers provided only with traditional preparation.
Traditional classroom learning, he says, despite recent efforts to make it more interactive and engaging, can be passive and the content hard to grasp. Utilizing a virtual learning platform rather than reading from a textbook, students can acquire knowledge at their own pace, are safe to make mistakes as they learn, and come to understand why only one answer is correct in the given situation.
In another quite different simulation, nursing students are learning how to interact with patients by observing the behaviours presented in the game.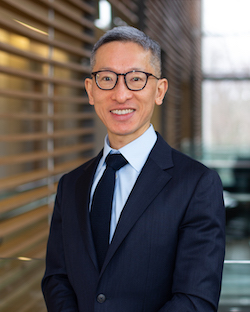 "How do you teach people the appropriate way to approach people who are transgender?" Dr. Woo asks. "How do you approach people who are dying? We can only talk so much about showing respect, about maintaining open communication. If they have not come across these situations before, they might not understand how to operationalize these terms on the job.
"What's better than observing in the simulation game how an interaction of this kind occurs and some of the potential outcomes? Simulations aren't just about acquiring knowledge. It can also focus on how to be in a certain situation, how to approach patients, something that's very difficult to teach in the traditional classroom way. The simulation is like experiencing the situation first-hand."
Similar simulation games could have wider application outside the classroom, according to Dr. Woo's research. In one recent paper, Dr. Woo and one of his PhD students examined the potential feasibility of virtual simulation-based education on diabetes among patients at the University of Gondar Hospital in Ethiopia. Given that about 80 per cent of diabetes patients – globally, they number more than 400 million – live in countries where access to care is limited and public education about diabetes can be almost non-existent, new methods of self-management education are urgently needed.
"If we find that educational materials are so boring that our students need to experience the learning through a game-like technology, you can imagine patients and families with lower-level education or lower literacy would really benefit from a platform like this," Dr. Woo explains.
The simulation was translated into Amharic, the language of Ethiopia. Dr. Woo hopes it will be possible to produce more games for patients and healthcare providers in other languages as needed: "There's a hunger among nurses everywhere to learn better and provide better care for people at risk."
In many ways, all of Dr. Woo's work ties back to nursing education and improving patient care. Case in point, he is president of the Canadian Pressure Injury Advisory Panel, and web editor for the journal Advances in Skin and Wound Care. He also works with Wounds Canada to develop an online community promoting self-management of diabetes and related foot complications.
His growing catalogue of publications reflect his enduring interests in wound care and chronic disease self-management, the impact of stress on pain, gerontology, patient safety, and more. He has earned international attention in the field through over 150 peer-reviewed journal articles and 19 book chapters. Dr. Woo has received numerous awards for his innovations, including the 2020 Journal of Wound Care's prestigious Order of Merit Award for the Canadian Nurses Association.
While scientific advances are important, Dr. Woo says it is the positive outcomes they achieve for patients that give him the greatest satisfaction. "In my clinical work, I come across many patients with pressure ulcers, people with diabetes who have ulcers on their legs and feet. They can be very painful and there are many mental health issues around how to dress the wounds and the fear of amputation.
"People in these situations can be at high risk for developing infection, so I'm always thinking about better ways of educating people about managing their disease, better ways of providing care. Hopefully that knowledge can be translated into practice and shared, influencing care at the bedside everywhere. It's the most rewarding part of what I do – generating more knowledge, more research, more science to back up the work that we're doing in wound management."
Dr. Woo's multi-faceted work also serves to benefit his students as they enter a profession that has been under unprecedented stress since the beginning of the pandemic. He has strong words of encouragement for the next generation of nurses.
"I think it's important to focus on why we enter this profession. It's to help people. To be able to create a better place for people, at the bedside or through research, which isn't just about generating new knowledge but applying it to benefit others through providing care. It may sound a little lofty, but that kind of attitude can really be appreciated by people who are sick and in need of help. And at the end of the day, the privilege of caring for another person should never be underestimated."
Related topics