New Discovery Labs spark interdisciplinary student research
"The future of discovery is collaboration."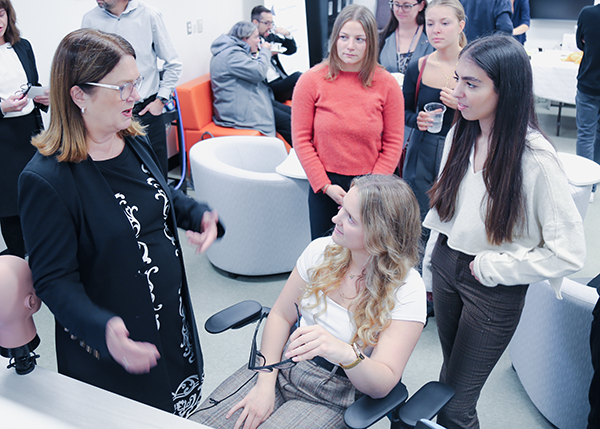 The words – spoken by Dr. Lynne Postovit, Head of the Department of Biomedical and Molecular Sciences – captured the vision behind Discovery Labs, Queen's Health Sciences (QHS) new, collaborative research spaces located in Botterell Hall and Abramsky Hall.
QHS leaders and students gathered on Friday, Oct. 20 for the grand opening of the experiential-learning and teaching spaces, which will train the next generation of biomedical scientists to work collectively and conduct important research across disciplines. 
The Discovery Labs were made possible by $1M from the Ontario government's Training Equipment and Renewal Fund (TERF), and $1M in matching funding that included significant contributions from two QHS endowments: Julia F. Card Medical Research and the Dickinson Memorial Research Fund.
"Queen's new Discovery Labs offer opportunities for students from different programs to conduct interdisciplinary research together," Jill Dunlop, Minister of Colleges and Universities, said in a statement read at the ribbon-cutting ceremony. "In today's scientific world, we know collaboration is central to new breakthroughs and discovery. These spaces will help Queen's University train the next generation of team-oriented biomedical scientists."
From specialized physiology and neurotechnology labs to a motion capture studio, Discovery Labs are all about providing shared access to groundbreaking technology and fostering student success, partnership, and creativity. 
"This is about changing how we do training and research," said Dr. Steve Scott, Vice-Dean Research. 

Innovative equipment in the Botterell spaces includes a live cell imager, a quick-drop spectrometer to measure DNA and proteins, and shaking incubators to grow bacteria or yeast cultures. Meanwhile, Abramsky's neurotechnology lab allows learners to work with brain sensing, imaging, or modulations technologies to solve real-world problems. Scientists can use such technology to diagnose and treat brain disorders, and understand or even modify brain states.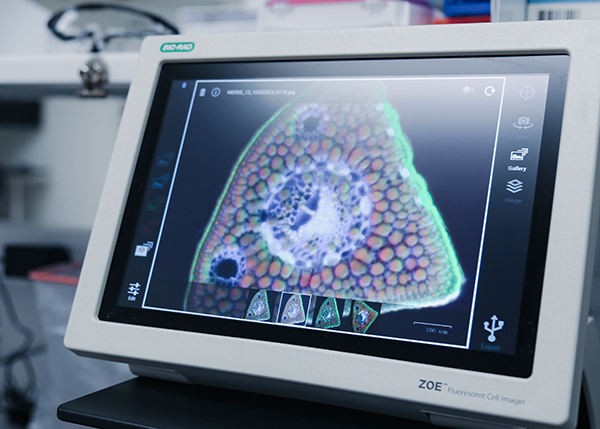 Discovery Labs cutting-edge equipment is complemented by a ground-breaking concept course that allows interdisciplinary teams of undergraduate students in Life Sciences, Biochemistry, and Bachelor of Health Sciences to design and execute research projects, says Dr. Charlie Hindmarch, Academic Director QHS Discovery Labs.
"That echoes the way high impact science is performed today," he said, noting the average publication is multidisciplinary and has many authors. "The notion of independent scientists working on small problems alone in their laboratories is outdated. Collaboration and teamwork are crucial to answering the big health questions of our time." 
Discovery Labs focus on collective research in teams is important to Chloe Hall, a fourth-year Bachelor of Health Sciences student, and part of one of the inaugural learner teams.
"The Discovery Labs provide an opportunity for students to have a hands-on research experience in a collaborative environment and typically undergraduate students don't have that opportunity," Hall says. "It's really exciting to get it early on in our education."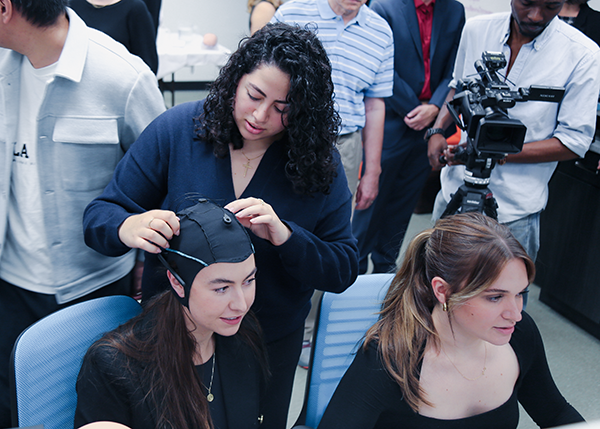 Dr. Michael Adams, Interim Associate Dean, Undergraduate Studies, addressed the spaces first co-hort of learners at the event: "Our goal is to give you the opportunity to do whatever you want to do."
Dr. Postovit said the goal is to eventually make the Discovery Labs available to students and researchers across QHS, and even throughout the university.
Their sentiments were echoed in remarks made by Dr. Jane Philpott, Dean of QHS. "I can just imagine the discoveries that will take place in this space in the years ahead," she said, adding the lab spaces build on the faculty's philosophy of "radical collaboration for a healthier world."
Related topics