Meet the MD taking on the gender wage gap in medicine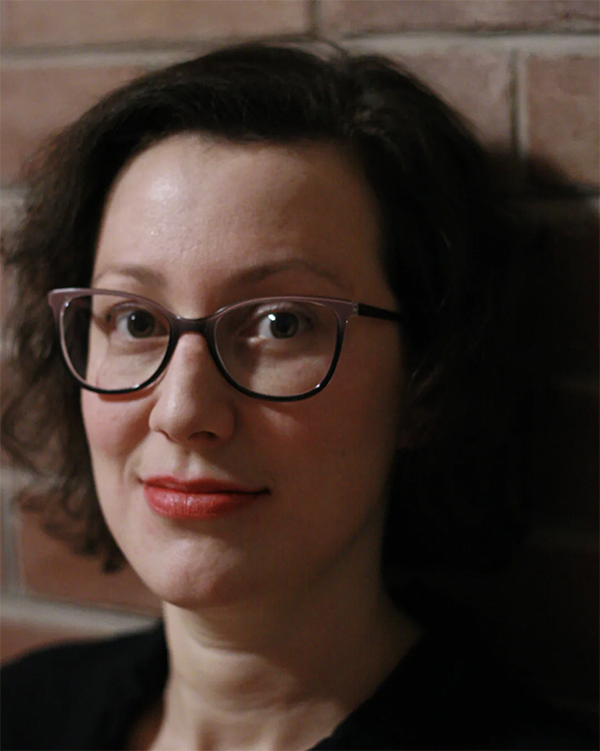 Since the 1970s, Canada has seen a huge flood of women enter the field of medicine. While there is a storied history of restricting women from entering the profession, over the last 50 years, they have grown to account for nearly half of physicians in Canada. Despite this growth, female physicians continue to be disadvantaged by systemic bias. Some of this bias can be traced back to medical school where the hidden curriculum — a tendency to divert women to lower-paying, "less-demanding" specialties — continues to have an influence. This and other factors, like lack of parental leave for physicians, have contributed to a gender pay gap in medicine, a phenomenon that currently sees Canada's female physicians earning between 30% to 40% less than their male counterparts for equal work (Cohen, 2020).
Dr. Michelle Cohen, an adjunct faculty member in the Department of Family Medicine, recently conducted research that examines the gender pay gap in Canada. Her paper, Closing the Gender Pay Gap in Canadian Medicine was published in the Canadian Medical Association Journal in August. As a physician, Dr. Cohen has been a fierce advocate for addressing sexism in medicine. However, it was not until a few years ago that she realized how little the gender pay gap has been researched in Canada. On discovering this lack of data, she committed to finding it herself. 
"I was invited to host a seminar for a group of medical students on sexism in medicine. I went through all of the different issues that women in medicine face and when I got to the gender pay gap, I started preparing my slides on the current research, and I realized just how little research had been done, specifically in Canada, on this issue," says Dr. Cohen, who is also quick to note where we stand in relation to international peers such as the United States and the United Kingdom. "There is a lot of similarity in terms of medical culture between these three countries and yet when it comes to this one particular aspect of social justice in medicine and healthcare, in Canada we are really lagging behind." 
Dr. Cohen firmly believes that employment equity is a basic principle of justice. To achieve this, she says it is important to acknowledge the systems of bias that prevent certain groups from making the same as others, and to support ongoing research on this topic. This is particularly true for the gender pay gap, which is arguably the most blatant form of bias that female physicians are subjected to. 
"There's still a glass ceiling for women in medicine and the pay gap is part of that. If we're going to start to bring progress and equity to medicine and to health care in general, solving the pay equity problem is part of solving that whole issue and making health care a more equitable environment for everyone and for women especially." 
While Dr. Cohen admits that medical associations in Canada have made "baby steps" towards resolving the gender pay gap, she says they have failed to dig into research in the same ways many of their international peers have. She believes the most important change that needs to occur is for the associations that represent physicians to begin to take these issues more seriously and "argue for equity for all members." 
Dr. Cohen's paper calls for several actions that would increase equity in medical education and in the workplace. These actions include more transparency in pay, better parental leave for all doctors, and the elimination of hidden curriculum. Most importantly, Dr. Cohen asks that all stakeholders be open to listening to the information and research surrounding this topic. 
"It's important to just be aware of the gendered expectations that might be placed on female versus male physicians," she says. "Female physicians are dealing with emotional demands and psychosocial issues while simultaneously being underpaid for that work, which could lead to burnout. I think that's something everybody needs to consider. It is important, from a clinical perspective also, to understand that this problem is real." 
Dr. Cohen hopes her paper will not only encourage further research on the gender wage gap in Canada, but drive organizations like the Canadian Medical Association to advocate for equal pay for their members. "We have a lot of work to do to catch up in Canada," she says. "My paper has pointed out some of the flaws with the assumption that physicians are paid equally because we are mostly paid out of a schedule of benefits. We assume that schedule is gender-neutral and that there isn't systemic bias occurring, but this is untrue."  
 
While Dr. Cohen continues her work on advocacy and research in this area, she is hopeful Canada will start taking positive action to push us towards achieving equity in medicine. 
Related topics