'Looking to Inspire': QHS Outreach and Summer Program aims to diversify health sciences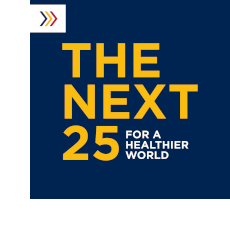 This story is part of #TheNext25, an ongoing series exploring how Queen's Health Sciences is reimagining health education, research, and patient care
A new Queen's Health Sciences (QHS) program is tackling the lack of diversity in health sciences classrooms – and the frontlines of care – head-on: by creating early opportunities to engage local youth from equity-deserving communities.
The QHS Outreach and Summer Program completed its first year with a week-long, immersive experience on Queen's University campus in early August. It gave 17 mentees, from five high schools in Kingston, a hands-on introduction to health sciences education through workshops, lab visits, and simulation activities.
"We are looking to inspire," said program coordinator Ryan Truong, a first-year Queen's medical student. "This project builds students' resilience, confidence, and awareness of educational opportunities – encouraging diversity within the classroom and the workforce in the long term."
Launched in January, the program provides high school students who self-identify as low socio-economic status, racialized, 2SLGBTQIA+, immigrant, refugee, persons living with disabilities, or first-generation Canadians, with mentorship and educational opportunities. QHS is planning on expanding the program in year two with a larger local cohort of students in Winter 2023.
The program is a byproduct of the Dean's Action Table on Equity, Diversity, Inclusion, Indigeneity, and Accessibility (EDIIA), and is managed by QHS's Office for Equity and Social Accountability. A commitment to EDIIA in education, research, and care is one of the core priorities in QHS's new strategic plan, Radical Collaboration.
"Creating a more diverse health care system starts with access to post-secondary education," says Colleen Davison, Associate Dean, Equity and Social Accountability. "We are reaching young people underrepresented in our classrooms, clinics, and institutions. Not only are we nurturing an interest in health sciences education, but we're providing students with the resources, guidance, and support to apply to health sciences programs – to further their academic journeys."
Case in point, CDW Canada has donated 17 Lenovo laptops to students who participated in the first year of the program. That kind of help can make all the difference when applying to and entering post-secondary programs.
A 2018 survey of Canadian health science students revealed significant underrepresentation from lower-economic backgrounds, as well as racialized and Indigenous communities. Research shows this disparity also greatly hinders the quality-of-care equity-deserving communities receive from health care professionals.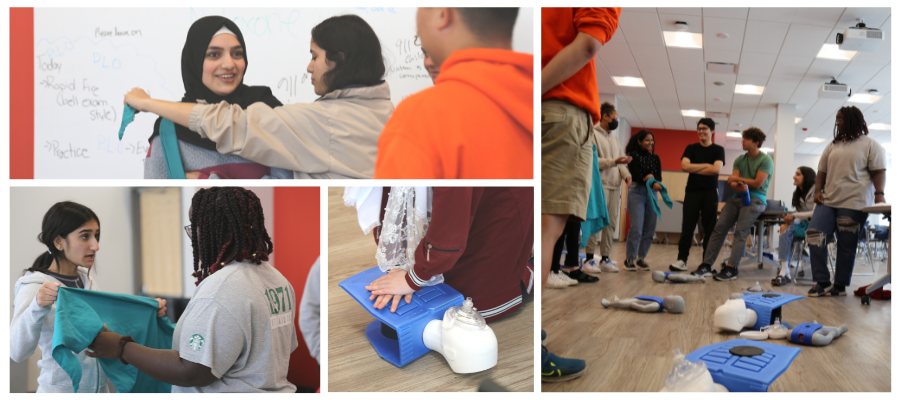 The Outreach and Summer Program can play an important role in helping close those gaps. Take Sarah Mohammed, one of this year's participants from Frontenac Secondary School. She has long been interested in a health care career but didn't know the breadth of opportunities that existed. "I want to help people… but I never realized how many different ways of helping people are possible for me through health care," she explains. "I love knowing that I can take an undergraduate degree in health sciences and go on to work in nursing, rehabilitation, medicine, and so much more."
The program's summer intensive built off mentoring, monthly workshops, and support offered throughout the year. Students had the chance to experience a taste of campus life, visit health sciences schools and lab spaces, and had several opportunities to work with professional equipment such as ultrasound machines and suturing tools. For most of the mentees, the camp marked the first time they had seen the inside of a university. They even had the invaluable opportunity to do resume and interview workshops with grad students as their coaches — an opportunity usually available only to affluent students.
"Most STEM camps are entirely inaccessible to equity-deserving students," Truong explains. "They are often quite costly, and at a minimum you need a parent to be able to drive you to the camp. These aren't givens for many of the kids we are targeting with our outreach program."
Truong's personal experience made him an ideal fit to lead the inaugural QHS. In high school, the Pathways to Education program – which provides youth in low-income communities with the resources and supports to graduate – created new academic opportunities for him, and in 2020 he was accepted to Queen's University's Accelerated Route to Medical School (QuARMS) program. As of 2022, the program became truly one-of-its-kind with spots being exclusively reserved for Black and Indigenous students.
Many students from equity-deserving communities simply don't have the networks and support systems that help with the pursuit of a career in the health sciences, Truong explains. "Many of my peers in post-secondary come from families of physicians, engineers, dentists, or other well-connected professions that have provided them with significant educational and financial opportunity, as well as industry connections. These are huge legs up."
QHS Outreach and Summer program is all about helping balance that playing field.
For some mentees, like Frontenac High School student Jericho Mordesewicz, the experience may open a whole new career path. "After this program, I feel inspired to bring more awareness and understanding of physical and mental disabilities to children's educational programming," he explains.
As Truong notes, the program is meant to serve as a catalyst for long-term change. "We're doing this to create a generation of diverse thinking and empathetic health care workers, researchers, and technologists. We want to diversify and transform the health sciences – not only in our academic programs but in practice in hospitals, clinics, and other places of care."
Those interested in volunteering or supporting the QHS Outreach and Summer Program can contact EDI program manager Giselle Valarezo at valarezo@queensu.ca
The Next 25 isn't possible without your support - make your gift to Queen's Health Sciences today.
Related topics