'A labour of love': Queen's alumni looks back on 50 years in medicine
Dr. Lanval "Joe" Daly's life was shaped by his 1971 graduating class and the initiatives they undertook to fight for Kingston's underprivileged.
The group's advocacy and work ethic helped launch one of Ontario's first community clinics – an experience that shaped Dr. Daly's lifetime of volunteerism and "serving the public" in Canada, his native Montserrat, and around the world. That same ethos currently finds the 76-year-old alumni working in COVID-19 vaccination clinics – and dreaming of saving women's lives in Africa.
"I always have to feel that that the people around me are benefiting from what I do," he says. "I think that's what has propelled me to do things I've done over the years. I have great gratitude to Queen's."
Effecting change has been a cornerstone of the obstetrician-gynecologist's career. At Queen's School of Medicine, he was an unintentional agent of change as the second Black graduate after the ban on Black students was lifted in 1965. (The first was the late Dr. Paul De La Chevotiere, a prominent politician in Bermuda.)
"Kingston was not perfect but among my classmates there wasn't the slightest hint of discrimination and Queen's was a wonderful experience for me," Dr. Daly recalls, noting there were only two visible minorities in his class of 55 students. "When I heard about (the ban) afterwards I was really shocked. I had no knowledge that this had happened."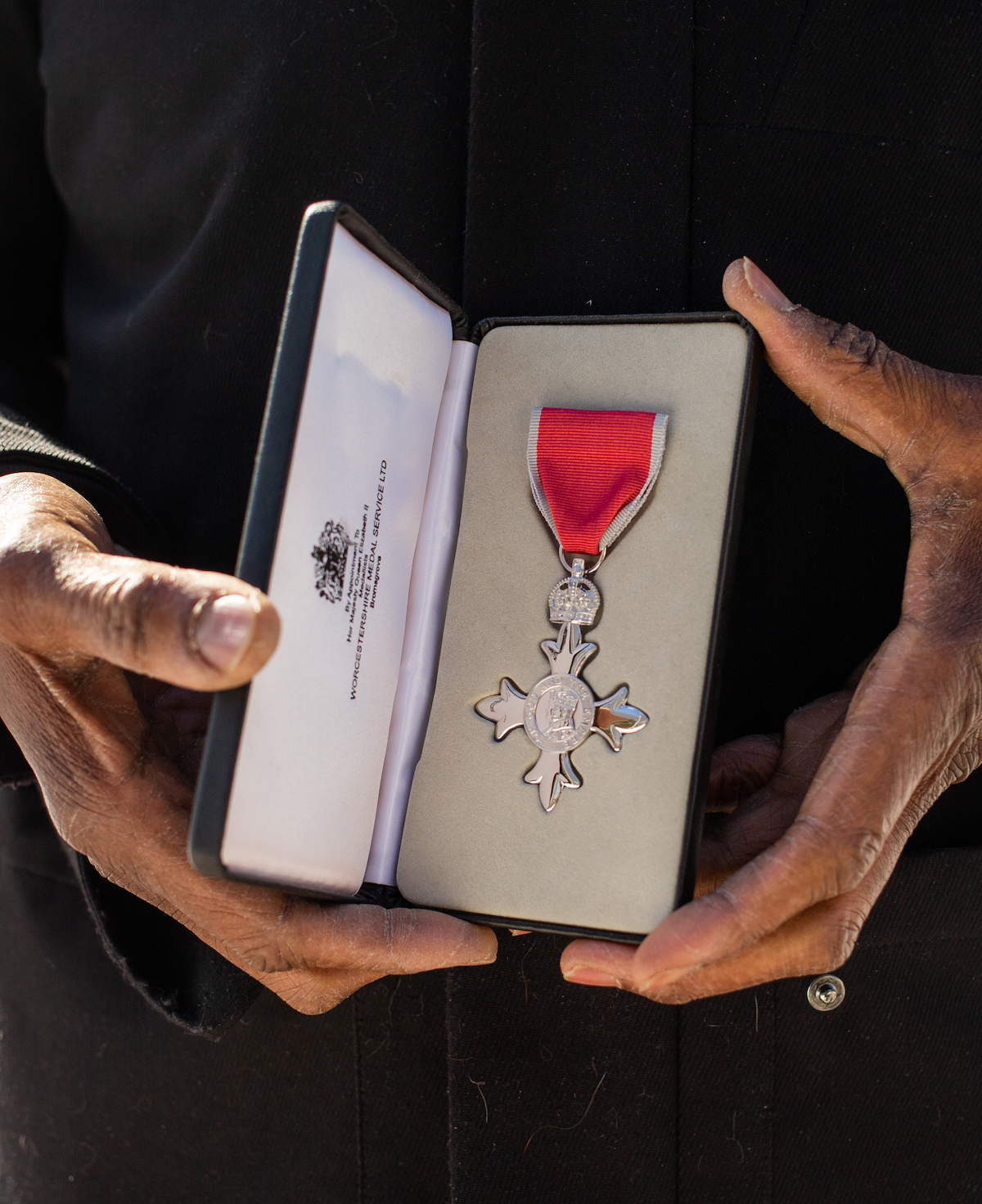 While he is proud of the university and Queen's Heath Sciences' ongoing commitment to Equity, Diversity and Inclusion (EDI), Dr. Daly also believes it is time for all medical schools to transform words into action. "We need to pay more than lip service… we need policy changes. Institutional racism is a real problem in this country."
Dr. Daly speaks from personal experience – largely calling Canada home ever since coming to Memorial University in Newfoundland at age 18 to earn his BSc, and later to Queen's University for medical school.
It was there that his "socially conscious" classmates noted a significant disparity in Kingston; there was not a single physician's office north of Princess Street, an area largely home to lower-income residents. They convinced faculty to team up to create a unique clinic supported by Queen's.
"We went to doctors' offices and got them to give us their excess supply of medicines and we got equipment, and then we roped in or professors to help in these clinics," he recalls, noting students would handle tasks like taking blood pressure and recording patient histories, while their teachers would handle diagnosis and treatment. "It was very well received; patients just loved it."
That community clinic experience aligned with a common mantra in Dr. Daly's family: "those who have achieved anything give back to the community." After graduating from Queen's, he went back to Montserrat to practice medicine before returning to Canada in 1974 to attain his specialization in obstetrics and gynecology from the University of Toronto.
"Practicing has been a labour of love," he says – from navigating difficult childbirths to removing challenging tumours. The joy was found in improving the lives of those around him. One of Dr. Daly's proudest accomplishments is introducing a groundbreaking treatment for fibroid – muscular tumors that grow in the wall of the uterus – in his gynecologic practice.
While Toronto became his permanent home, he never stopped putting his skills – and peers – to work in his homeland. Dr. Daly returned to Montserrat twice a year to volunteer his trade; he also regularly recruited other specialists to give their time to the tiny island through the Montserrat Visiting Consultants' Program. That four-decade commitment earned him the attention of the Queen Elizabeth II. In 2016, he was recognized with a Member of the Most Excellent Order of the British Empire. Fittingly, Carly Simon's "Nobody Does it Better" was the theme song Buckingham Palace chose for Dr. Daly investiture. Prince Charles oversaw the honours and even recalled meeting the doctor during a past Royal visit to Montserrat.
After retiring from his practice in June 2020 at age 74, Dr. Daly planned to turn his attention to Africa. Another place close to his heart, his previous trips to the continent included clinical work and lectures. His aim was to fundraise for Women's Health Alliance, his new charitable organization dedicated to treating pre-cancerous conditions of the cervix in Sub Saharan Africa.
But then the pandemic struck – hampering travel and donor interest – and Dr. Daly was soon recruited to Ontario's vaccination frontlines due to doctor shortages. "This was a pandemic like we have not seen," Dr. Daly explains. "I felt the least I could do was to try and help to protect (others)." Since March 2021, he has worked three to four days a week in a local Scarborough clinic.
Dr. Daly still hopes to make his charitable vision a reality. His goal is to bring Canadian gynecologists to Africa and set up clinics, train local doctors, and provide equipment. Cervical cancer cases are commonly fatal in the region – almost all of them preventable.
"Finding the pre-cancer and treating it can be done in 15 minutes," he explains. "The goal would be train people to run clinics and for them to go on indefinitely."
At bare minimum, he plans to make the trip to the Congo himself as soon as this spring. A one-man mission would have less of an impact, but Dr. Daly believes it's a start.
Force of personality and conviction can go a long way, and Dr. Daly is a case in point. But when it comes to addressing racism and inequality in Canada's health sector, Dr. Daly says it will take more than the efforts of any individual person or institution. One of his suggestions is for the College of Physicians and Surgeons of Ontario to make EDI comprehension a requisite for all members. He'd also like to see hospitals make EDI training and professional development an annual requirement for those engaging patients: "You have modules for hand washing; there should be modules for EDI before you get privileges in a hospital."
Throughout his career, Dr. Daly says he has experienced racism firsthand – from patients who want a different doctor to colleagues' or professors' inappropriate comments. "I've managed to live with it and to thrive in spite of it," he notes. "I just went on with my business."
While pragmatic about his own experiences, he believes change is possible. "Black students and other minority students live and have to work in an environment that's uneven for them," he says. "I don't really want to hear people say Black Lives Matter anymore. I just would like to see concrete evidence that the climate is changing, and the only way to do this is for … all institutions to create policies and to do things that that can be enforced."
During Black History Month, it's fitting that a Queen's alumni who made history – on multiple occasions – is still thinking about ways to get us to the future we all deserve.
Related topics