An inclusive vision: global partnership helping African persons with disabilities - The Next 25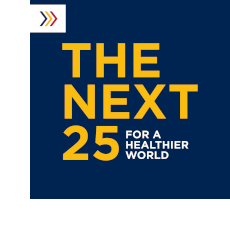 This story is part of The Next 25, an ongoing series exploring how Queen's Health Sciences is reimagining health sciences education, research, and patient care. 
From faculty member to student to co-director, researcher Molalign Belay Adugna's unique journey embodies the vision of the Mastercard Foundation Scholars Program - a world where everyone can learn and prosper.
The ambitious 10-year, $24.5-million collaboration between the Ethiopia's University of Gondar (UoG), Queen's Health Sciences' International Centre for the Advancement of Community Based Rehabilitation (ICACBR), and the Mastercard Foundation, is advancing the physical, social, and educational inclusion of persons with disabilities in East Africa.   
Social justice for people with disabilities was a personal imperative for Belay long before he arrived from Ethiopia to begin his doctoral studies at Queen's University in 2017.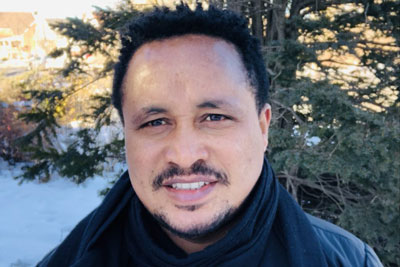 Belay—"Molo" to his friends—grew up in in a rural farming family, one rich in compassion and integrity, he says, but low on the economic scale in his East African homeland. His early experience of social inequality eventually led him to study sociology and social anthropology as an undergraduate before earning his Masters in the sociology of health and well-being. Volunteer work with local non-profit organizations brought him direct knowledge of life in his country for people with disabilities and bolstered his determination to make a difference in their lives.  
"I frequently heard and witnessed negative attitudes to people with disabilities in Ethiopia," he says. "It's huge. It's a factor that affects people's inclusion at home, in their community, at church and mosque, and in schools and the health care system."
Belay says more than 17 per cent of Ethiopia's 100 million people live with a disability or impairment. He has no physical impairments of his own but grew up among family members, friends, and colleagues with disabilities. He vividly recalls the stories of one individual who described living unimpaired until he was injured at 12 years of age, and how that changed the course of his life.
"When I was a kid, we didn't know anything about this or about positive intervention. But the more I read, the more I studied, I questioned how we deal with this. That was the motivating factor for me. It is why I feel responsible to work for social justice and against stigma."
But how was he to make serious progress in an intractable problem? He was already established as a lecturer and director for continuous and distance education at UoG when he learned about the Scholars Program that would provide an opportunity to work toward his goals.  
A few years earlier, Mastercard Foundation announced that it was looking for new partners and proposals for new initiatives. Both the UoG— an institution with more than 10,000 employees and 49,000 students—and Queen's independently submitted proposals related to community-based rehabilitation (CBR) and disability inclusion. Since 2006, the UoG has provided community-based rehabilitation services and supported CBR-related research in East Africa. Its aim is to become a centre of excellence for disability inclusion and rehabilitation with significance to the region and continent.
Queen's submitted a wide-ranging proposal building upon the work Professor Heather Aldersey was pursuing in the Congo through the ICACBR, which she leads. Aldersey, Canada Research Chair in Disability-Inclusive Development, says that on receiving the two proposals, the Foundation saw the potential for a fruitful relationship.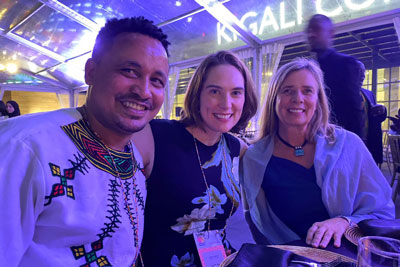 "They were the matchmaker," says Aldersey, who is now co-director of the Queen's-UoG program. "They put us on a call together and said, 'Talk about things you'd like to do together. Don't worry about money. Don't worry about the timeline. Just think about the good work you can do together."
After two years of discussions, the institutions embraced a 10-year commitment. They agreed to advance inclusive higher education for young people with disabilities, develop a new occupational therapy program (the first ever in the country), and foster research for inclusive education and CBR in Africa.
The Foundation is funding Queen's-based training for UoG faculty members and providing 450 undergraduate scholarships for talented but disadvantaged youth at the University of Gondar. Together with support from Queen's, UoG will also certify 177 UoG scholars with disabilities in a community-based rehabilitation certificate program developed for the project.  
"It's extraordinary to get this kind of commitment," Aldersey says. "The Foundation invests in a limited number of partners and really works on making those investments count."  
Now at its midpoint, the program has already achieved significant milestones, including funding eight collaborative research projects, launching a community-based rehabilitation (CBR) certificate program developed with the assistance of the Queen's Health Sciences Course Development Unit, a first cohort of PhD graduates.
Belay was among them after a stint at Queen's to study the impact of stigma on inclusive education. His plan on returning to Ethiopia was to develop intervention programs based on his research findings and teach, then eventually return to Canada for postdoctoral work. But the UoG leadership had another role in mind for him: this spring, Belay was asked to become the UoG co-director of the Mastercard Foundation Scholars Program.  
"I decided to run this complex program because there is huge demand for inclusion, a huge demand for change," he explains.
Among their goals, Belay and his colleagues hope to respond to the challenges created by the ongoing civil war in Ethiopia. Millions have been displaced and countless people disabled during the conflict. There is an urgent need for rehabilitation therapy programs for them and thousands of others in the region. The Scholars Program is making a difference on that front. Case in point, four Master's in Science in Occupational Therapy (MScOT) graduates from Queen's have returned to UoG to establish Ethiopia's first undergraduate occupational therapy program, with curriculum development and co-teaching support from Queen's faculty members and occupational therapists from other African countries. This program was approved by the World Federation of Occupational Therapists (WFOT) in August 2022 and currently has 16 students enrolled.
He and his colleagues are working to change attitudes and improve the rate of inclusion of people with disabilities in Ethiopia and across East Africa, including Somalia, South Sudan, Eritrea, and Djibouti. He has utilized the various social channels of the UoG to spread the word about overcoming stigma and share the concerns and stories of people with disabilities. By collecting their stories and raising awareness of the barriers they encounter, he and his team hope to ensure no one is left out of full membership in their communities.
"My hope is to see a community where everyone can share his or her creativity in inclusive classrooms, inclusive laboratories, inclusive households, inclusive workplaces," he says. "With everyone's cooperation and contribution, we can achieve great things. And that involves people with disabilities included everywhere and working at their maximum capacity. That is my vision."
Be a part of The Next 25 - make your gift to Queen's Health Sciences today.      
Related topics