Dream teams: new models of care address health crisis — The Next 25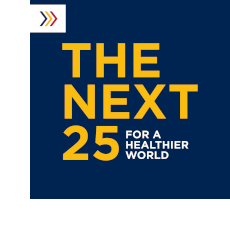 This story is part of #TheNext25, an ongoing series exploring how Queen's Health Sciences is reimagining health education, research, and patient care. 
We all know that there's no "I" in team, but when it comes to most healthcare teams there is also no "PT". That's something that Dr. Jordan Miller and his interdisciplinary research teams think needs to change.    
From emergency departments to primary care teams, the group's work is reimagining the future of our health system with new models of care that involve physiotherapists (PTs) practicing to their full scope within interprofessional teams for people with pain. 
"We want to create models of care and team environments that best leverage the abilities of physiotherapists and improve patient health outcomes," says Dr. Miller, an Assistant Professor at the School of Rehabilitation Therapy and the Associate Director of the Physical Therapy program. "This approach can alleviate pressure on existing care teams and reduce costs across the system." 
Dr. Miller suggests research on team-based models of care has never been more important given Canada's current health human resource crisis. "The conversation has largely focused on the need for recruitment and retention of physicians and nurses. While these issues are critically important, attention also need to be placed on how to more efficiently deploy other health professionals, like physiotherapists."
That's where Dr. Miller's work comes in. 
Serving as principal investigator or co-investigator, projects by Dr. Miller and his team involve collaboration between researchers and primary care teams, emergency departments, and chronic pain clinics. Partners include the Kingston Health Sciences Centre, 20 primary care sites, and funding partners such as the Canadian Institutes of Health Research. While the focus of these projects varies from back pain to musculoskeletal conditions, they all aim to improve care for people with pain by evaluating new interprofessional models of care.  
For Dr. Miller, better leveraging the abilities of physiotherapists can help address the burden chronic pain places on both patients and the health system. One thing Dr. Miller is quick to note is the inequities he sees in patient access to care, and how integrating PTs within primary care settings can have a real impact.    
"People living with chronic pain or musculoskeletal conditions are often not receiving care based on best practice guidelines," says Dr. Miller. "Part of that challenge is inequities when it comes to access to care. Often, the people that are being underserved are the ones with greater need." 
Referring to the example of osteoarthritis, Dr. Miller says there is strong evidence showing exercises can improve pain and function for people with osteoarthritis. However, access to support for exercise from a PT is often not available to those without private health insurance. "Embedding new interprofessional models within publicly-funded organizations – like primary care teams – can provide people with increased access to physiotherapy and improve the quality of their care. This may reduce the pressure on other areas of the health system, like emergency departments, where people often turn when they don't have access to more appropriate care."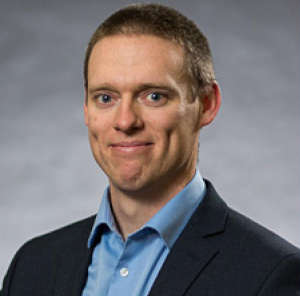 Dr. Miller is far from alone in his views. A recent assessment by the Canadian Academy of Health Sciences called for more efficient deployment of health professionals or team-based models of care to help address the health human resource crisis.   
PTs could play a key role in that solution. Dr. Miller says previous research already provides strong evidence that physiotherapists can appropriately assess, diagnose, triage, and manage patients with musculoskeletal disorders. His team's recent research suggests integrating physiotherapists within primary teams contributes to positive experiences for patients and other health professionals working in these settings.  
One of Dr. Miller's research projects is testing a model of care in which physiotherapists are the first point-of-contact for patients with chronic musculoskeletal pain in a chronic pain clinic. Tom Doulas, a physiotherapist in the chronic pain clinic in the Hotel Dieu Hospital, will serve as the first point-of-contact with patients throughout the pilot project.  
"Currently, when I see a patient, they've at the very least seen one other healthcare provider before me, who has decided they need physiotherapy and given them a referral," Doulas explains. "The biggest difference with the model of care we are testing is that it reduces the time spent on waiting lists by shaving that step off for people who do not need to see a physician. People suffering from chronic pain have often had negative experiences in our system because of long wait times that ultimately lead to more pain and suffering. We hope to better serve the needs of our patients by delivering the right care, with the right provider, at the right time." 
According to Dr. Miller, there are clear benefits to models of care that offer new, integrated opportunities for patients to access physiotherapy. "Chronic pain is one of the most expensive health conditions in the world – with back pain in particular being the number one leading contributor to years lived with disability," says Dr. Miller. "This is incredibly costly to our system, and our system can't manage it with current models."  
Team-based care can help manage this burden by allowing team members from different health professions, such as physiotherapy, to each play an important role in meeting patients' needs. As an example, Dr. Miller notes that, in the primary care settings, family doctors often report feeling pressed for time and underprepared to support patients with chronic pain. In a team-based model, physiotherapists take on more of this role wherever possible.  
Queen's Health Sciences is preparing students to succeed in those potential models. The faculty aims to have 20% of all its curriculum be interdisciplinary by 2026. The end goal is to ensure that students from different fields of study understand each other's roles, the value they each bring, and how to effectively work together before they enter the workforce. As Dr. Miller says: "We want to prepare our future health care professionals to excel in team-based environments." 
The Next 25 isn't possible without your support - make your gift to Queen's Health Sciences today.
Related topics