Dr. Stephen Scott Wins Grant from The Ontario Research Fund -- Research Excellence Program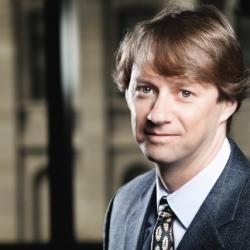 Dr. Stephen H. Scott, of the Queen's Department of Biomedical and Molecular Sciences, has recently earned a grant from the Ontario Research Fund -- Research Excellence. He is receiving $3,999,999 to pursue work on his project, "Translating knowledge on brain function into next generation technologies for neurological assessment." This project uses robotic, eye-tracking and other advanced technologies and the expertise of several Ontario-based companies to unravel how the brain participates in sensory, motor and cognitive functions and how neurological disorders impact these processes.  This research will lead to improved clinical assessment tools. 
The Ontario Research Fund – Research Excellence (ORF-RE) provides research institutions with funding to help support the operational costs of large-scale transformative research of strategic value to the province.