How research in the School of Nursing is helping vulnerable populations across Canada
Throughout the Faculty of Health Sciences, innovative research is changing the landscape of healthcare across Canada and the world. The School of Nursing (SON) is no exception; its faculty members sit at the forefront of nursing and health research. On March 4th, 2021 several of the School's nursing scientists presented their research at the Kingston Nursing Research Conference. Among the presenters were Drs. Mona Sawhney and Mary Smith, who acted as the keynote speakers for the event.
Both Drs. Sawhney and Smith are conducting research with the aim of helping some of the most vulnerable populations in Canada.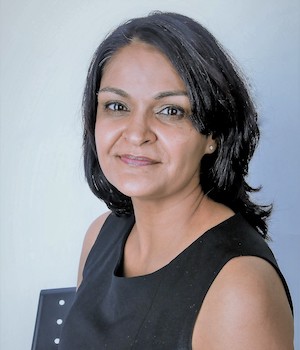 In the summer of 2020, Dr. Sawhney faced COVID-19 on the frontlines as a member of an IPAC-SWAT team in Toronto, Ontario. This team included Dr. Sawhney and a handful of other healthcare professionals, who were deployed into long term care facilities (LTCFs) and other congregate care settings struggling with COVID-19 outbreaks. Focusing on infection, prevention, and control (IPAC) management at each site, Dr. Sawhney and the team would begin by addressing the strengths, weaknesses, and threats (SWAT) at the facility. This information was used to develop their plan of action. The team's main responsibilities included formal education and relevant training on topics related to COVID-19 transmission, active screening, hand hygiene, PPE usage, and much more.
Starting at the end of April, Dr. Sawhney and the IPAC-SWAT team members worked with LTCFs in Toronto through the summer and into the fall. This team worked during the days, nights and on weekends. Using their cars as their change rooms, they took care to protect themselves by ensuring they practiced the appropriate infection control measures, including changing their shoes and scrubs after each visit to a LTCF. During their time in these facilities Dr. Sawhney and her colleagues learned valuable lessons about COVID-19 transmission, including the role that residents' pets and healthcare providers' unchanged PPE were playing in the spread of the virus.
Through their work, Dr. Sawhney and the IPAC-SWAT team were able to have a significant impact on the facilities that they visited. "Going into these outbreak centres we were able to help facilities to keep up to date with changing public health guidelines and how to use the PPE they needed," says Dr. Sawhney. Between April and July 2020, Dr. Sawhney and her team assisted 25 LTCFs and congregate care settings. Not only did they provide life-saving measures, but they also shared their COVID-19 protocols through their research. To date, two papers have been published outlining the strategies that were used to assist facilities with COVID-19 outbreaks and examining the length of outbreaks in the LTCFs visited by the IPAC-SWAT team as compared to other LTCFs in the region, enabling the team to use what they have learned to inform preparation for the second and third waves of the pandemic.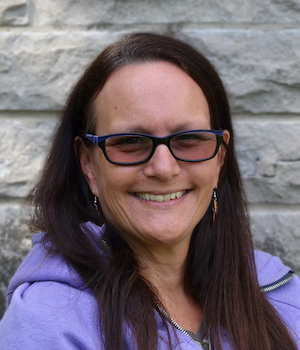 Dr. Smith's research, which aims to improve kidney health in Indigenous communities, is heavily influenced by her own experiences. When her son was a teenager, he was diagnosed with IgA nephropathy, a disease which causes inflammation and damages kidney tissues. Dr. Smith donated her own kidney to him, however the aggressive nature of the condition left him with another damaged kidney. This experience heavily inspired Dr. Smith's current research project, based in the North Simcoe area, which examines at how Indigenous strength-based approaches can prevent kidney disease for these communities.
At the heart of Dr. Smith's research is the incorporation of Indigenous knowledge into her methodology. "When Indigenous knowledge is evaluated by western standards of validity, there are often attempts to assimilate and devalue it," says Dr. Smith. "I am definitely worried about how Indigenous research can be misinterpreted. It was important to me to develop a methodology that is consistent with my community's ways of knowing and being. Ultimately that is what is going to increase participation."
The methodology that Dr. Smith has developed is centred around an art form known as 'sweetgrass and porcupine quill birch boxes'. By connecting this artform with storytelling, she has been able to share information about kidney health, research, and disease treatment in an innovative, and culturally relevant manner. Throughout this process, Dr. Smith has found that the Indigenous peoples she communicates with are typically more open to interventions like kidney transplants or attending appointments with a nephrologist. However, they often face difficulties when it comes to accessing the services that are required.
The difficulties that Dr. Smith's research identifies include a variety of barriers to accessing care. Many of the communities she works with are only accessible by boat or snowmobile, and with a lack of healthcare professionals in the region, securing an appointment can be a challenge. Dr. Smith also identified the racism that many Indigenous people experience during their interactions with health care systems as a significant, continuing obstacle.
Looking forward, Dr. Smith hopes to use this project to help inform healthcare across Canada. Through her work, she aims to foster Indigenous strength-based approaches to further kidney health across all Indigenous communities.
Related topics