Dr. Cherie Jones-Hiscock Appointed Assistant Dean, Academic Affairs and Programmatic Quality Assurance, UGME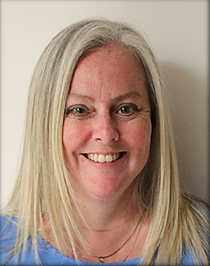 Dean Richard Reznick and Associate Dean Anthony Sanfilippo are pleased to announce that Tom Harris, Interim Provost and Vice-Principal (Academic) at Queen's University, has appointed Dr. Cherie Jones-Hiscock as the inaugural Assistant Dean, Academic Affairs and Programmatic Quality Assurance, Undergraduate Medical Education in the Faculty of Health Sciences. The appointment is for a five-year term beginning on July 1, 2018.
Dr. Jones earned her MD in 1994 from Memorial University of Newfoundland, where she also completed her residency training in both Psychiatry and Child and Adolescent Psychiatry. In 2004, she also earned a Masters of Medical Science in Community Health and Epidemiology from Memorial. Following her training, Dr. Jones joined the Queen's Faculty of Health Sciences in 2000 as an Assistant Professor in the Department of Psychiatry. In 2016, she was promoted to the rank of Associate Professor.
Throughout her time at Queen's, Dr. Jones has earned a reputation as a remarkably effective instructor. For her strong teaching, she has won numerous awards at the university. Most notably, Dr. Jones won the Excellence in Teaching Clinical Skills Award from the Faculty of Health Sciences every year between 2004 and 2011. She also received the Excellence in Undergraduate Teaching award from the Department of Psychiatry in both 2010 and 2017. She has received acclaim for her educational skills beyond Queen's as well, as she is a member of the Royal College International Academy of Educators.
In addition to her strong teaching, Dr. Jones has also taken on many leadership roles in the university. She has been particularly active in Undergraduate Medical Education at Queen's, where she has held several positions, including Director of Clinical & Communication Skills and Associate Director of Clinical Skills.
Dr. Jones has provided leadership in national organizations as well. For instance, she serves the Royal College of Physicians and Surgeons of Canada as the Region 3 Representative for the Specialty Committee on psychiatry, and she is the Co-Chair of the Clinical Skills Group for the Association of Faculties of Medicine of Canada.
On top of her teaching and leadership, Dr. Jones has also made scholarly contributions to the fields of both psychiatry and medical education. Her work on education has been published in peer-reviewed journals such as Journal of Interprofessional Education and Practice and Journal of the Society for Simulation in Healthcare. Moreover, her psychiatry research has appeared in journals such as The Canadian Journal of Psychiatry and Synergy.
Please join Dean Reznick and Associate Dean Sanfilippo in congratulating Dr. Jones on her appointment.