Dr. Richard van Wylick Appointed as Associate Dean, Professional Development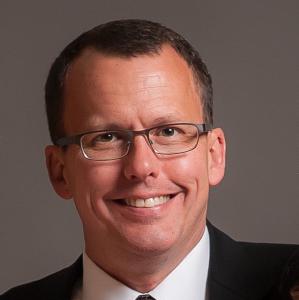 Dean Richard Reznick is pleased to announce that Benoit-Antoine Bacon, former Provost and Vice-Principal (Academic) at Queen's University, has appointed Dr. Richard van Wylick as Associate Dean, Professional Development, for the Faculty of Health Sciences. The appointment is for a five-year period beginning on July 1. Dr. van Wylick has been serving as the Interim Associate Dean of Continuing Professional Development since November.
Dr. van Wylick takes over from Dr. Karen Smith, who served as Interim Associate Dean from 2011 to 2012 and then as Associate Dean from 2013 to 2018. The Faculty is extremely grateful for Dr. Smith's incredible work and for the magnificent accomplishments she was able to achieve in this role.
Dr. van Wylick earned his MD in 1994 from Queen's, where he also completed his residency in pediatrics in 1998. He then stayed on at Queen's as a Lecturer in the Department of Pediatrics before becoming an Assistant Professor in the department in 2000. In 2012, he was promoted to the rank of Associate Professor.
Prior to this most recent appointment, Dr. van Wylick has held a variety of leadership roles at Queen's. He is the Director of Faculty Development for the Faculty of Health Sciences and the Director of Undergraduate Medical Education Academic Affairs for the School of Medicine. Dr. van Wylick also provides clinical leadership at Queen's and Kingston Health Sciences Centre as the Deputy Head of the Department of Pediatrics. Also at KHSC, he serves as the Director of the Pediatric Cystic Fibrosis Program.
A recognized expert in areas such as cystic fibrosis, medical education, and professional development, Dr. van Wylick has been an invited lecturer at conferences across Canada. Recently, he has given lectures for the Association of Faculties of Medicine of Canada's Faculty Development Network, the Canadian Conference on Medical Education, and the Cystic Fibrosis Canada Clinical Conference Ontario Meeting. Currently, he is working on projects funded by grants such as the SEAMO Endowed Scholarship and Education Fund Committee and the Maudsley Scholarship and Research Fund.
Please join Dr. Reznick in congratulating Dr. van Wylick on his appointment.