Dr. Omar Islam Appointed Head of the Department of Diagnostic Radiology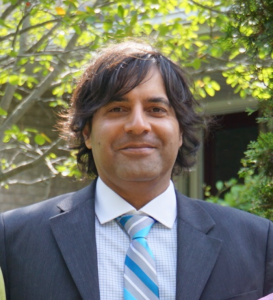 Dean Richard Reznick is pleased to announce that Tom Harris, Interim Provost and Vice-Principal (Academic) at Queen's University has appointed Dr. Omar Islam as Head of the Department of Diagnostic Radiology for the Faculty of Health Sciences. The appointment is for a five-year term beginning on July 1, 2019. Dr. Islam is currently the Interim Head of the department.
Dr. Islam earned his MD from the University of Toronto in 1995, and he then came to Queen's for both his internship in Internal Medicine and Surgery and his residency in Radiology. After finishing his residency, he completed a fellowship in Neuroradiology at Yale University. Upon completing his training, Dr. Islam returned to Queen's in 2001 as an Assistant Professor in the Department of Diagnostic Radiology and as the Section Head for the Division of Neuroradiology and Head & Neck Imaging.
From 2003 until 2018 Dr. Islam served as the MRI Director & Chair of the Quality Advisory Committee and as the President of the Board of Directors & Executive Committee for Kingston MRI Inc., a non-profit community MRI clinic licensed by the Ontario Ministry of Health and Long-Term Care. Through these two roles, Dr. Islam provided leadership on both the business and medical aspects of the clinic. During this time, he oversaw the growth of the corporation from a start-up to the largest provider of out-patient MRI services between Toronto and Ottawa.
Dr. Islam has done extensive professional service with several different organizations. Since 2006, he has been a member of the Examination Board in Diagnostic Radiology for the Royal College of Physicians and Surgeons of Canada. Dr. Islam also serves as a reviewer for both the Canadian Journal of Neurological Sciences and the Head & Neck Journal. In 2017, he joined The Comprehensive Clinical Neurosurgery Review as a member and faculty lead. Dr. Islam has also provided his medical expertise to the courts by writing over 30 expert opinion reports since 2003.
Dr. Islam has also been involved in scientific studies that have appeared in peer-reviewed journals, such as Neurology, American Journal of Neuroradiology, and the Canadian Journal of Neurological Sciences. He has also presented his work at a wide variety of conferences and continuing medical education programs.
Please join Dean Reznick in congratulating Dr. Islam on his appointment.