Stephen Scott inducted into the Canadian Academy of Health Sciences
This story was originally posted in The Queen's Gazette.
Stephen Scott is inducted into the Canadian Academy of Health Sciences for his world-leading research on voluntary motor control.
This week, the Canadian Academy of Health Sciences announced its new cohort of fellows and included in this list is Queen's researcher and Vice-Dean Research at Queen's Health Sciences, Stephen Scott Internationally recognized for his pioneering work at the intersection of neurosciences and limb biomechanics, Dr. Scott is the inventor of Kinarm, an interactive robotic technology that allows for unprecedented insights into how brain injuries and diseases affect motor control.
"It is a real honor and a privilege to get this recognition," says Dr. Scott, who is also a professor in the Department of Biomedical and Molecular Sciences. "This fellowship reflects the work of my research lab, including staff, students, and postdocs – they are the engine underneath this research program."
The Canadian Academy of Health Sciences is one of Canada's national academies and works to inform and support government and public decision-making in issues related to health sciences. Fellows are nominated by recommendation of national and international peers for their outstanding contributions to their respective fields.
Career-building research and innovation
Early in his career, Dr. Scott, who was working at the forefront of voluntary motor control studies, made the decision to turn his attention to translating his research into a commercial product with clinical applications. His spinoff company Kinarm uses virtual and augmented reality and robotic technology to assess brain function and catch the most subtle effects of impairment – the ones that can go unnoticed even for well-trained eyes.
Traditional motor function tests usually rely on a clinician's observations. For example, a patient might be asked to bounce a ball, or to touch their nose and then the doctor's finger. These tests, while allowing important assessments, are limited in capturing the complexity of brain functions.
Created in the late 1990s, Kinarm uses interactive robotics integrated with a virtual reality system that provides a general platform to study human behaviour. After the test is completed, Kinarm generates a detailed report that identifies how a patient's behaviour differs from what is expected. This way, researchers have a better idea of the specific motor deficits a given patient is experiencing. It also permits a thorough observation of the patient's recovery following therapy.
Because the technology allowed researchers to measure body movements in a very robust way, Kinarm has had a tremendous impact within and beyond Dr. Scott's lab. Today, 130 Kinarm robots are in use in neuroscience labs across 14 countries, with applications in basic and clinical research spanning topics like stroke, traumatic brain injury, brain tumors, and other neurological diseases including multiple sclerosis, Parkinson and Alzheimer's. Kinarm has also proved to be a valuable tool in investigating the brain impact of non-neurological conditions such, as critical care and kidney disease.
This research program has been supported by several government and private sector stakeholders including the Canadian Institutes of Health Research (CIHR), the Natural Sciences and Engineering Research Council of Canada (NSERC), and the Ontario Research Foundation.
Building on successful innovation
Dr. Scott's most recent projects aim to look deeper into brain circuits and explore how motor, sensory, and cognitive functions interact. Using human and non-human models, his research group is investigating, for example, how sensory information is integrated to support motor skills. Besides its application in basic research, Kinarm also holds a lot of potential for clinical research and the development of new therapies for brain injuries and diseases. Collaborating with clinician scientists at Queen's and across the globe, Dr. Scott is working to improve the technology to support clinical neurological assessment. "A lot of my work is trying to facilitate others to address how this technology can be used to help clinically," he says.
Dr. Scott's extensive research outcomes have been published in over 200 papers in top-tier, peer-reviewed journals including Nature and Current Biology. His research program has also garnered numerous awards, including the GSK Chair in Neuroscience, the Barbara Turnbull Award from CIHR, the J.A.F. Stevenson Award from the Canadian Physiological Society, the Murray L. Barr Award from the Canadian Association of Anatomists, Neurobiologists and Cell Biologists (CAANCB), and the Premier's Research Excellence Award. Dr. Scott is also a fellow of the Royal Society of Canada.
For more information on the Canadian Academy of Health Sciences inductees, visit the website.
Watch Dr. Scott's Cinq à Sept Research Talk, "You can't fix what you can't see"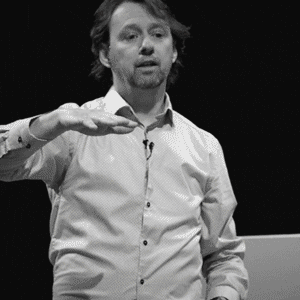 Related topics