Eye Foundation of Canada Summer Scholarship Program 2019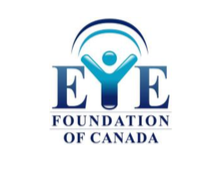 The Eye Foundation of Canada is a non-profit organization with the mission of encouraging and supporting research, public education and medical education in ophthalmology.
Every summer, we award one or more medical students, who have just completed their second year of medical school, with an $8,000.00 scholarship to spend their summer furthering their education in ophthalmic medicine, surgery and research.
The program consists of education and research experience in the diagnosis and management of eye disease. It is conducted at:
Eye Associates and Greater Toronto Area, with portions at various University of Toronto teaching hospitals.
The program encompasses all subspecialty areas in ophthalmology. Each student will become involved in at least one research project that is supported by the Foundation.
To date there have been 48 EFC Summer scholars since we began the program in 1991, two thirds of whom have gone on to careers in Ophthalmology.
We are currently accepting applicants for the summer of 2019. We prefer students who intend to pursue a career in ophthalmology, as most of our past students have.
To apply: Write to us at the Eye Foundation of Canada email address below expressing interest, and including your:
Curriculum Vitae

Dates of availability for the summer of 2019. (We expect at least 8-10 weeks).
Application deadline: February 4th, 2019. Please submit applications electronically.
2115 Finch Avenue West, Suite 314, Toronto, ON M3N 2V6 Telephone: (416) 743-9046 Fax: (416) 745-6724
Web site: www.eyefoundationcanada.ca E mail: eyefoundation@rogers.com
The Eye Foundation of Canada is a registered Charitable Organization – Canada Customs & Revenue Agency Business Number 89135 5273 RR0001