OSSU Outreach at Queen's University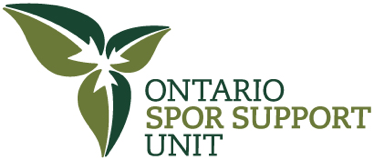 Dr. Michael Green, the Brian Hennen Chair and Head of the Department of Family Medicine, Faculty of Health Sciences would like to invite you to an outreach and information session with the Ontario SPOR SUPPORT Unit (OSSU) and its centres and networks.
The Ontario SPOR SUPPORT Unit (www.ossu.ca) is a collaboration across 14 Ontario-based health research centres offering world leading expertise and services needed for Patient Oriented Research in: data access and analysis; research methods and consultation; knowledge translation and implementation; real world clinical trials; and, training and capacity building.
Session Overview
Please join us for an interactive session on how the Ontario SPOR SUPPORT Unit can provide additional support, expertise and ideas for your research projects. In this session, three groups of research projects that have worked with the support of OSSU will outline how their work has engaged with different aspects of the SUPPORT Unit and how those connections have added value to the work they have been undertaking. There will then be a facilitated panel session with those researchers and representatives of OSSU to discuss with everyone at the session how different project needs can be actively supported by OSSU Research Centres across the province. Please bring your thoughts on what areas you think might add value to your own research activities and do ask. After the facilitated discussion there will be table discussions to provide an opportunity to discuss with different Research Centres from across OSSU how they might be able to add value to your own work, either now or in the future.
Date:               Monday, May 14, 2018
Location:        George Teves Dining Room, The University Club, Queen's University
Time:               2:00pm – 4:30pm
Agenda
Opening Remarks – Dr. Vasanthi Srinivasan, Executive Director, Ontario SPOR SUPPORT Unit
OSSU Overview in Brief – Dr. Dean Fergusson, Senior Scientist, Ottawa Hospital Research Institute and Scientific Co-Lead, Ontario SPOR SUPPORT Unit

Talk 1. Dr. Michael Green, OSSU IMPACT Award winner
Talk 2. Dr. Nora Fayed, OCHSU IMPACT Award winner
Talk 3. Dr. Catherine Whiteside, Diabetes Action Canada

Moderated discussion across projects and other OSSU areas
Closing Remarks
Introduction to Table Sessions
Table discussions with OSSU Research Centres and Networks
Light refreshments will be served.