Health Quality students & alumni work and live around the world in a variety of industry sectors. Our graduates have been very successful with job prospects in this emerging field. Many of our alumni have used their degree to enhance their current position in fields such as: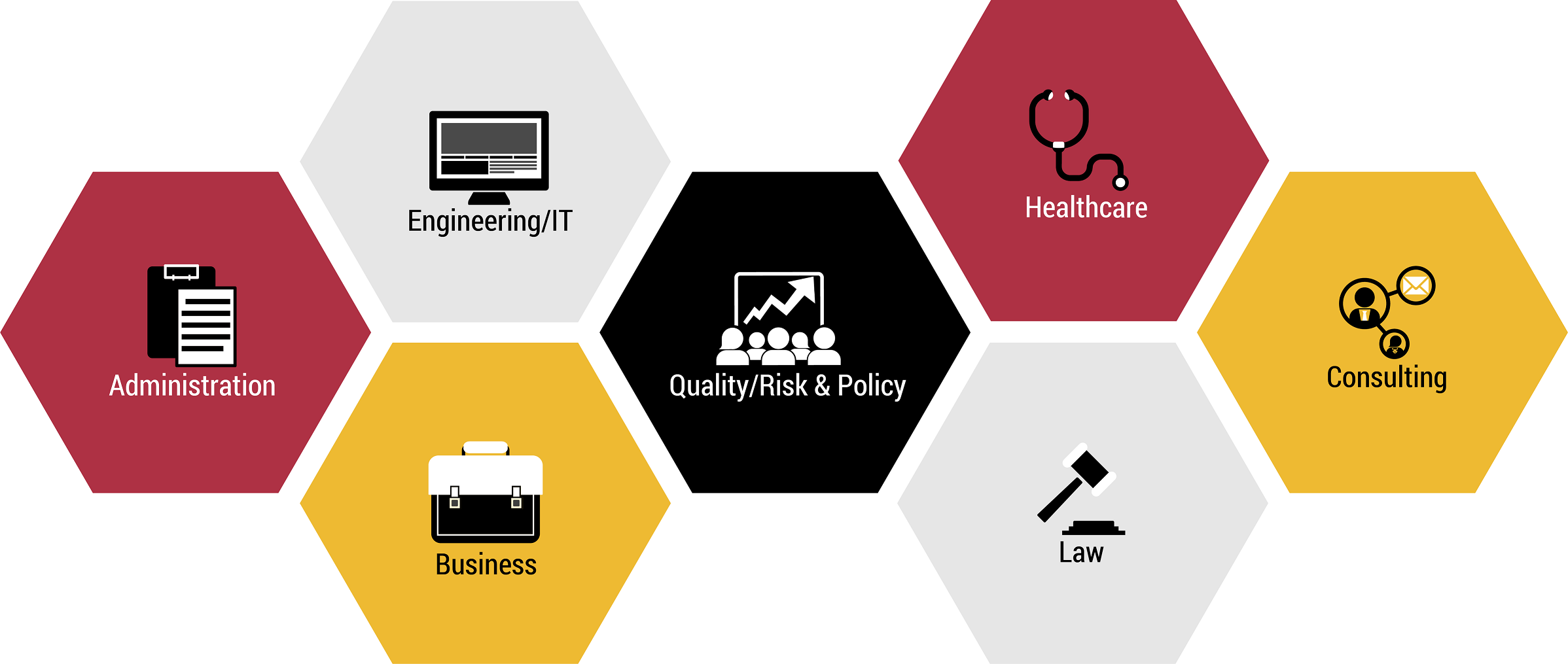 Potential Career Opportunities
Examples of INDUSTRIES include: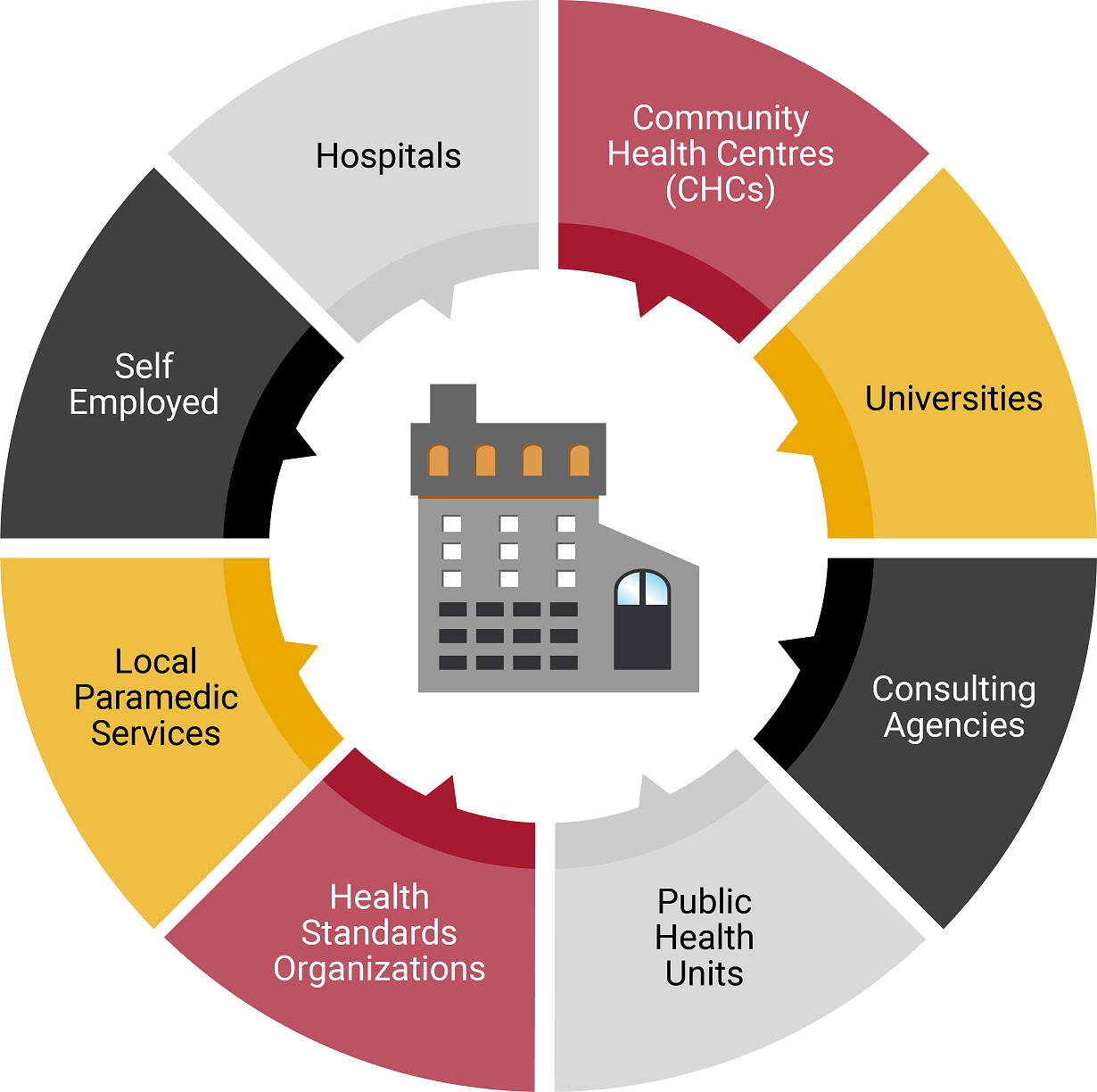 Examples of LEADERSHIP POSITIONS include: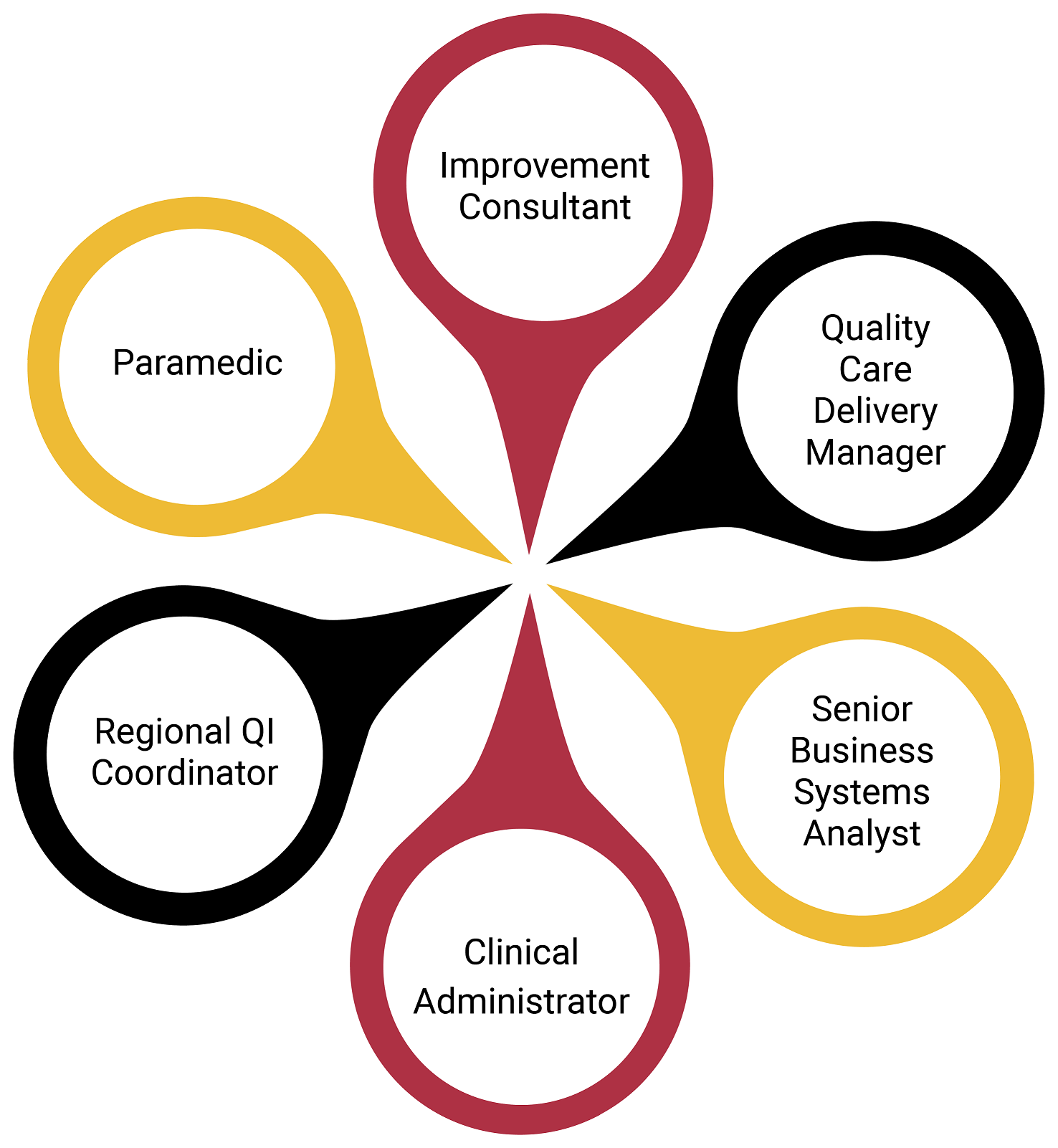 eHealth Manager @ Children's Hospital of Eastern Ontario
It [The program] brings an inter-professional team of healthcare improvement leaders from across the healthcare sector to further prepare them in the field of quality improvement and patient safety and to continually promote safety within the healthcare system.
    ~ Chaitali Desai
 

Improvement Lead @ Canadian Foundation for Healthcare Improvement
Together, the MBA and MScHQ have allowed me to develop a vast network within and outside of healthcare and have provided me with a unique perspective of the healthcare industry.
    ~ Lauren Harmanmaa
 

Staff Neonatologist @ Sunny Brooke Health Sciences Centre
The workload was acceptable (even to a family and full-time position) but even when busy, it was interesting and challenging in a positive way.
    ~ Asaph Rolnitsky
 

QI Strategies and QI Plan Manager @ Health Quality Ontario
I would definitely recommend this program to someone who was looking for a more in-depth and comprehensive exploration of QI [Quality Improvement] and PS [Patient Safety] - the interdisciplinary nature of the program can't be beat.
    ~ Danyal Martin
 

Improvement Consultant @ Calgary West Central Primary Care Network
I used the skills and knowledge gained in the MScHQ program to help family physicians build and establish their patient medical homes through quality improvement intiatives.
    ~ Emily Jane Johnston
 

Regional Director @ Workplace Health & Safety, Northern Health Authority
I loved the Healthcare Law course so much that one year after completing the MScHQ program I returned to school full-time to study law. The program was very interesting and the relationships built are still strong 4 years after finishing.
    ~ Melanie Maracle
 

Patient Safety Coordinator @ The Ottawa Hospital
I work in the area of Ingenious Health and Quality Improvement. I joined the MScHQ program because I wanted to gain knowledge, and apply theory into practice. My goal is to empower others and help improve them.
    ~ Brigitte Blazina
Please contact our office if you would like to speak with a current student or alumni about the program at hqprograms@queensu.ca.