Dr. Stephen Scott reappointed as the GlaxoSmithKline Chair in Neurosciences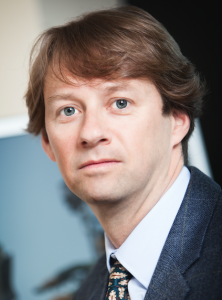 Dean Richard Reznick is pleased to announce that Benoit-Antoine Bacon, Provost and Vice-Principal (Academic) at Queen's University, has reappointed Dr. Stephen Scott as the GlaxoSmithKline (GSK) Chair in Neurosciences, Faculty of Health Sciences, for a five-year period beginning August 1, 2017.
Dr. Scott graduated from the University of Waterloo with his Bachelor of Applied Science and then earned his Master's in Systems Design Engineering at the University of Waterloo, graduating in 1989. He went on to complete his PhD in Physiology at Queen's University in 1993 and completed a post-doctoral fellowship in the Département de Physiologie at the Université de Montréal from 1993 to 1995. He became a chercheur adjoint (assistant professor) at the Université de Montréal in 1995.
Dr. Scott first joined the Faculty of Health Sciences at Queen's University as an assistant professor in 1997, and was promoted to full professor in 2004. His research explores the neural, behavioural and biomechanical aspects of voluntary motor actions.  He invented the KINARM robot used to quantify upper limb motor function and is actively using this technology to develop novel behavioural biomarkers to quantify sensory, motor and cognitive impairments associated with neurological diseases/injuries. 
He is co-founder and Chief Scientific Officer of BKIN Technologies, a Kingston company that commercializes the KINARM robotic technology. There are now more than 80 robotic systems in 12 countries used for basic and clinical research.
Holding the GSK Chair in Neurosciences since 2012, Dr. Scott has conducted world-leading research into understanding brain function while at the same time translating his findings into real-world clinical tools. His pioneering research in brain function and measuring the effects of brain injury also garnered him the Barbara Turnbull Research Award in 2012, through the Canadian Institutes of Health Research. He has authored more than 120 journal articles, including many in the Nature series of journals, and given over 170 invited talks.