Dr. Zongchao Jia Wins Award from Canada Foundation for Innovation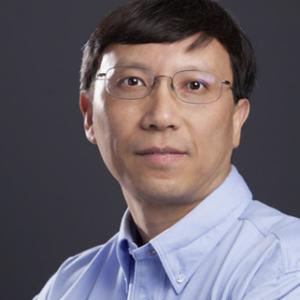 Dr. Zongchao Jia, Professor and Canada Research Chair in Structural Biology of the Department of Biomedical and Molecular Sciences, has won a John R. Evans Leaders Fund (JELF) award from the Canada Foundation for Innovation. His project, "An Enhanced Protein Preparation and Structure-Function Characterization Facility," was approved in full for $112,000. 
Dr. Jia is one of forty-seven Canada Research Chairs at 28 Canadian universities who are receiving more than $6 million from the Canada Foundation for Innovation (CFI) for research infrastructure that will help them carry out world-class research.
"The CFI is proud to help create the kind of rich research landscape Canada needs to attract and retain top researchers," says Roseann O'Reilly Runte, President and CEO of the CFI. "Equipped with the right tools, they can help bolster a future for Canada built on research and innovation."
The funding of $6,452,687 is being made through the CFI's John R. Evans Leaders Fund, in partnership with the Canada Research Chairs Program. The John R. Evans Leaders Fund allows universities to attract top talent in diverse fields of research by providing them with the state-of-the art infrastructure required to think big and innovate. An additional $1,935,806 is being awarded under the Infrastructure Operating Fund, which helps institutions with operating and maintenance costs associated with the new infrastructure.
Find the full announcement and more information about the CFI JELF here.
Please congratulate Dr. Jia on this wonderful award.