Thank you to everyone for making this year's Staff Conference a success.
We are looking forward to next year!
Registration
Closed
/

see you next year!
Free for all FHS employees
Date
Registration: 8:00am - 8:30am

Event times: 8:30am - 4:30pm

Location
The School of Medicine Building & The Biosciences Complex
The Employee Engagement event is an opportunity for networking, collaboration and professional development! The Queen's University Faculty of Health Sciences invites you to attend the 2nd FHS Staff Conference on Wednesday, June 26, 2019. You will hear from motivational speakers, participate in fun events, engage in smaller workshops, and network with other FHS employees!
8:00 - 8:30

Registration - Bioscience Atrium

8:30 - 8:35

Opening Remarks

8:35 – 9:35

Opening Keynote: Self-Efficacy- Jon Montgomery, Gold Medal Olympian & The Host of The Amazing Race Canada

9:35 – 10:00

Break

10:00 - 10:45

FHS, Where We Are Now and Where We Are Headed - Dean Reznick

10:45 – 11:30

Building Inclusive and Innovative Teams - Stephanie Simpson

11:30 – 11:45

FHS Photo on Summerhill

11:45 - 12:40

Lunch

12:40 – 3:25

Workshops (Choose one) - with a 1:45 – 2:00 Break

 

Thunderbird Medicine - Embracing Change & Indigenous Awareness - Tim Yearington, Indigenous Curricular Innovation Coordinator, FHS

"A long time ago, the Great Spirit created the plants and all the good medicine within them that would help all the beings alive on Earth. The little snakes saw how beautiful the good medicine of the Earth was so they promised to protect all the medicine plants. But eventually, these little snakes forgot their promise. And then they got really greedy. They started to take and take and take. And the more they took, the more they grew. Soon they grew into monstrous snakes. They became giant serpents! All the beings of the Earth trembled in fear of the serpents. The Great Spirit saw how terrified everyone was. So, to fix the problem of the serpents, the Great Spirit created giant birds called thunderbirds. The thunderbirds carried powerful medicine and were sent to Earth to eradicate the serpents. In time a great war happened between the serpents and the thunderbirds. And, sadly, this war continues today. But lucky for us, we can still access the powerful medicine the thunderbirds have to help us defeat the serpents – our own inner fears – as we continue to grow and change for the sake of all good medicine."  

Change in life is constant. But change doesn't have to be a scary thing. With the help of Tim Yearington/Grey Thunderbird – Queen's new Indigenous Curricular Innovation Coordinator with the Faculty of Health Sciences – growth and change is coming to the schools of Medicine, Nursing and Rehabilitation Therapy. Join in an educational circle to meet Tim Yearington/Grey Thunderbird. Learn the benefits of Indigenous Awareness and get a better sense of the good medicine of traditional teachings and medicine ways. Tim is a Métis-Algonquin Knowledge Keeper from Kitchizibi (Ottawa River) Territory.

 

FISH! - Engaging Effectively with your Work and your 'Customers'! - Alison Cummings

FISH! is a philosophy that we can all use in our workplaces, one that will change the way we interact with our customers - here at Queen's and beyond (i.e. everyone!) FISH! brings the fun back into the workplace, and we'll bring the fun into this workshop. Don't miss it.

 

 

The Drum Café Team Building Experience

Back by popular demand, the Drum Café provides a team building experience unlike any other. Everyone gets a drum and everyone gets involved. We create a unique experience that instantly dissolves barriers and allows for the greater message of collaboration and a united drive toward a common goal to be thoroughly experienced in an unforgettable interactive moment. We promise a vibrant, dynamic, and lasting team building experience that is uniquely effective at helping you overcome the specific challenges your organization faces.

 

 

Full - Leading Change - Don Ames

People react to change in different ways: some are excited and energized by it and for others, it brings challenge and difficulty. No matter the reaction, having an understanding of Change Management can help you process the change and take steps to accomplish what needs to be done with focus and confidence.

 

This workshop will help you recognize the impact of change on yourself and others while providing a walkthrough of Change Management methodologies. You will also have an opportunity to work through a change scenario, putting your learning into practice. 

 

Full - Art Hive at the Agnes Etherington 

Visit Queens' Agnes Etherington Art Centre Art Hive for an afternoon of art and wellness and watch your worries drop away. Our art therapist/facilitator offers a facilitated activity and a trip to the gallery for even more creative inspiration. The Art Hive supports that artmaking is innately therapeutic so join us and re-charge in the Andre Bieler Art Studio. No prior art experience is necessary.

 

Full - The Stressbuster Package 

Feeling tired? Feeling stressed? If you answered yes, the Stressbuster Package is for you! Start the afternoon by clearing the mind and appreciating the moment. Once you are feeling completely at peace you will be ready to create more of that positive energy through Laughter Yoga, a unique technique, the benefits of which last for days. This package includes:

Mindfulness for Everyday Life - Sarah Martin and Hang Nhan

Mindfulness is a mind-body practice that increases our awareness of the outer and inner body. Once awareness is present, we are able to create space to help us manage difficult experiences and make wise choices. Mindfulness also helps us cultivate peace and joy within and around us, as a gift for all of those whom we love and care for.

Laughter Yoga - Lillian Saggiorato

Laughter Yoga is a unique exercise routine, which combines unconditional laughter with yogic breathing. Anyone can laugh without relying on humour, jokes or comedy. Laughter is initially simulated as a physical exercise while maintaining eye contact with others in the group and promoting childlike playfulness. This soon leads to real and contagious laughter. Science has proven that the body cannot differentiate between simulated and real laughter. Laughter Yoga is the only technique that allows adults to achieve sustained hearty laughter without involving cognitive thought.

 

 Full - Build Your Public Speaking and Presentation Skills - Megan Hamilton

Focusing on four main principles of public presentation, Megan Hamilton will lead you through a series of exercises and learning modules to increase your capacity to speak with power. The workshop begins with a segment on breathing and breath work: why it's important, how it serves two main purposes for an excellent presentation, and how to find time in a busy schedule to practice breathing. While learning about breath work, we will also learn about the Alexander Technique (AT). Developed in the 1890s, the AT is a physical methodology for how to effectively carry and move your body with the least amount of harm. Alexander supports breath work, excellent posture, desk sitting, walking - it is used by theatre companies, symphonies and athletes and is a supportive way to carry yourself whether speaking in public or sitting on a bus. Breath and posture lead us naturally to speaking, where we will learn about Optimum Pitch - how to find it and why it's effective for speaking in tandem with being the least harmful for your vocal mechanism. Finally, we will learn about text mapping - a way to mark up your speech like a road map, and how to read ahead so that you're completely prepared and are able to connect with your audience to facilitate exceptional communication. This is a beginner's introduction to all of these components. The workshop participants will be lead through several exercises, have an opportunity to present with feedback, and leave with a workbook created by Megan Hamilton with further information, tips and tricks and ideas to move forward.

3:25 – 3:30

Move to Bioscience Auditorium

3:30 – 4:30

Closing Keynote: You Gotta Laugh: Healing Stress with Humour - Susan Stewart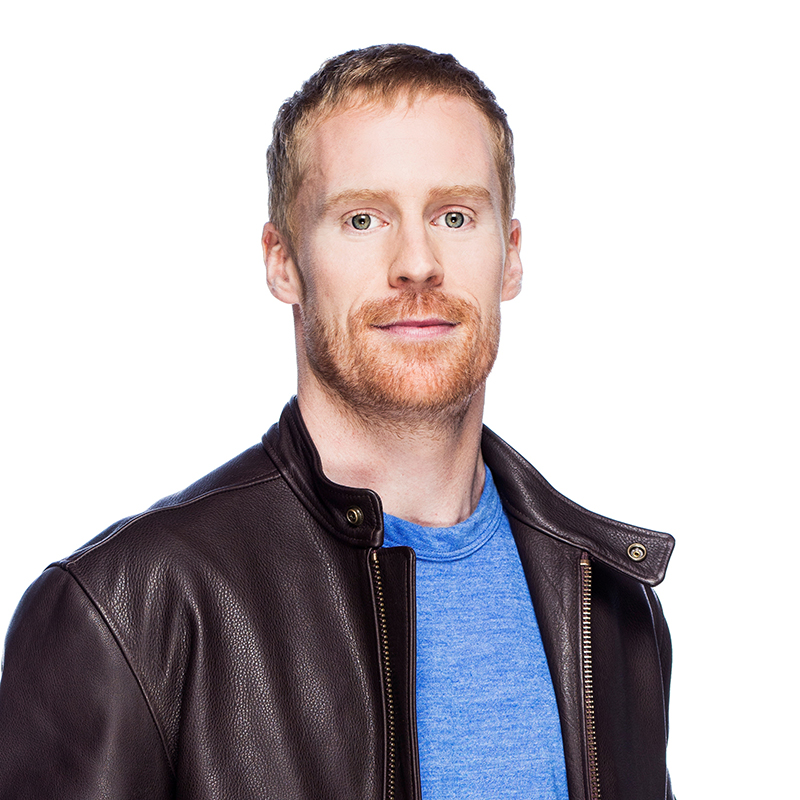 Self-Efficacy
While we must be realistic about the things in life we can't change, there are always ways in which we can optimize ourselves and our situations through creative thinking and innovation. Unless you're moving forward you're getting left behind!
Jon Montgomery captured the hearts of Canadians—and the attention of everyone—during the 2010 Vancouver Winter Games. After years of hard work, training and perseverance, Montgomery won a gold medal in the skeleton, securing his place in history as one of the best. His celebratory walk through Whistler showcased his passion, spirit, and sense of humour–traits that he brings to every platform, even when he hosts The Amazing Race Canada.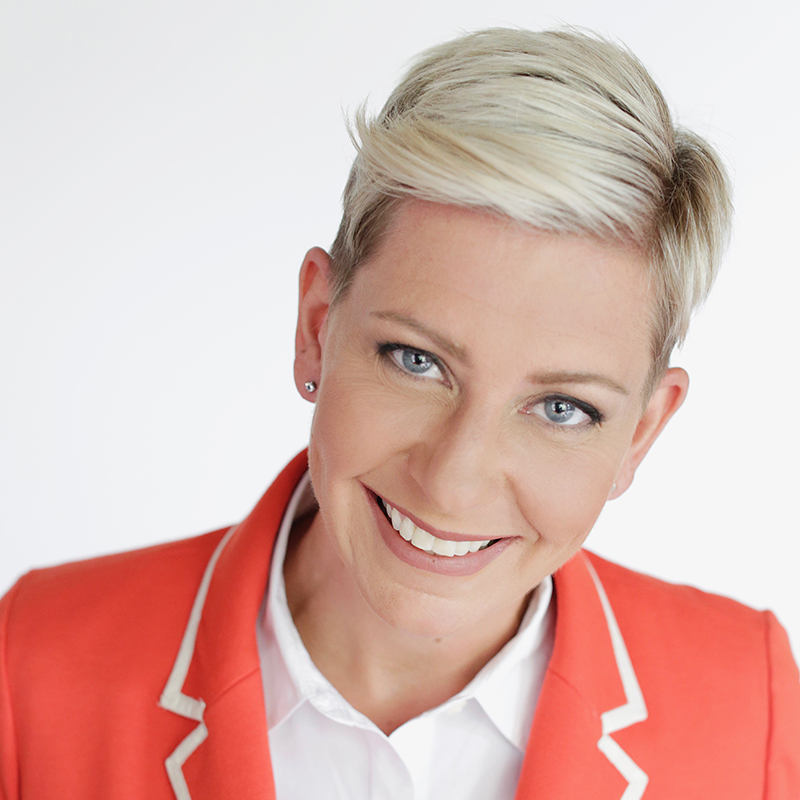 You Gotta Laugh: Healing Stress with Humour
Comedian Susan Stewart blends the wit and wisdom she's known for with powerful messages about not taking life too seriously — especially in times of adversity and uncertainty. In her stand-up comedy style, Stewart shares ways to see the lighter side of life leaving everyone more uplifted and inspired to meet their challenges with a positive outlook, and of course, a sense of humour.
Susan Stewart offers humorous observations about life (and how it dares us to complain each and every day!) along with advice about how to lighten up about the challenges that come your way.