Primary Health Care Delivery
Optimizing Quality, Access, Integration and Equity in Ontario Primary Care

Overview

Much of what we know about models of primary care reform in Ontario dates from the early 2000's when the Primary Health Care Transition Funds were used in Ontario to provide knowledge about models current at that time. Current research suggests that PC models have somewhat different socio-demographic profiles but their geographic distribution and reach in relation to population needs has not been previously examined. Therefore, our studies will address the current issues in primary care reform: attributes of reform; quality of chronic disease care; economic impact; access, integration and equity and disparities.

The studies outlined below will make use of secondary data sources housed at the Institute for Clinical Evaluative Sciences (ICES). The project team are all ICES appointed scientists and have access to the data sets at their institutions through local access sites. Data sets that will be utilized will include well established data sets such as OHIP Billing Data, ODB prescribing information, provider information, hospital and ER utilization (DAD and NACRS), census data and the CCHS, as well as newly available and soon to be available data such as Family Health Team specific reporting data, homecare data, the Patient Care Survey and the QUALICOPC survey.

Objective 1: Primary Care Reform and Quality of Care

This project is focussed on the provision of primary preventive and health promotion services which reduce the risk of developing chronic conditions as well as the management of chronic conditions once they have developed. We will capture three broad categories of outcomes:


The Quality of Health Services delivered (coordination, and continuity);

The Technical Quality of Care using these three- temporally linked measures of CDPM: a) activities related to primary prevention and health promotion and which are important for all patients (e.g. referrals to smoking cessation programs); b) appropriateness of the care delivered (e.g. anti-hypertensive therapy to control hypertension; and c)

long term outcomes (e.g. diabetic renal failure or stroke) for which the risks are multifactorial

Resource Use and Costing
Each of the four groups of measures will contain indicators of several chronic conditions, including diabetes, congestive heart failure, chronic obstructive pulmonary disease, and depression from which a composite score will be derived.

Objective 2: Access to Care

For this objective, we will use time series analysis to evaluate how PC access has changed between 2003-2013 as reform and quality improvement initiatives were implemented, using the Primary Care Access Survey (PCAS) data (housed at ICES), the upcoming Primary Care Survey (PCS) and data from the QUALICOPC Study to understand Ontarians' experience of access over time. Billing data will be used to assess changes in the pattern of PC use (e.g. after-hours clinics, usual provider continuity) and use of other resources (ER visits, Ambulatory Care Sensitive Admissions, Specialist Visits). Using available data we will explore which PC structures are associated with enhanced access. Potential explanatory factors include PCmodel, participation in Quality Improvement initiatives, use of advanced access scheduling and human resources factors.

Objective 3: Integration

We will examine primary care structures over time in relation to changes in referrals to homecare, timely receipt of homecare after referral, non-urgent ED visits, ambulatory care sensitive hospital admissions, hospital readmissions within 30 days and follow up in primary care within 7 days after hospital discharge. The structural elements of most interest for integration include the type of governance model, the presence and composition of the inter-professional teams, use of telephone consultation codes, use of specialist sessional fees, and participation in Health Links.

Objective 4: Keeping Ontarians Healthy Through Alignment of Care with Population Needs Research Questions

What attributes of primary care use and availability are related to health status outcomes across the spectrum of socio-demographic characteristics of Ontarians? Is Ontario's PC aligned with population need? What have been the unintended consequences of the reform strategies for equity? We will consider whether PC is equitable, and responsive and aligned to needs for practice patients and for local communities.

For more information, please contact Dr. Michael Green (Co-Lead), or visit the PHC Research Network web site
Using Population-Level Data to Inform Policy and Practice

Diabetes is a well-known challenge in First Nations populations. Understanding diabetes and the consequences of diabetes is very important to First Nations organizations and communities. In particular, decisions made at health systems and policy levels can impact how well First Nations people and communities can prevent diabetes, manage diabetes, and cope with the long-term complications of diabetes.


In close partnership with the Chiefs of Ontario, this study is designed to examine the health care experiences of First Nations people with diabetes in Ontario. We will describe in detail changes in the rates of diabetes and its complications over the past 20 years, how access to healthcare for First Nations people compares to other Ontarians, and how particular policies have impacted either health outcomes or access to care for First Nations people with diabetes. By working closely with patients and key stakeholders from federal, provincial and First Nations organizations, we will identify and evaluate key policy changes that are important and where data is needed to improve decision making.
IMPACT Award funds First Nations diabetes research partnership (Queen's Gazette)

For more information, please contact Dr. Michael Green (Principal Investigator)
FORGE AHEAD: Community-driven Innovations and Strategic Scale-up Toolkits

In Canada, significant disparities between the health status of Indigenous peoples and the general population exist, particularly for chronic diseases such as diabetes. There is a pressing need to shift the present episodic care focus common to most First Nations communities, to one that integrates prevention and management of chronic disease care.

The overarching goal of the TransFORmation of IndiGEnous PrimAry HEAlthcare Delivery (FORGE AHEAD) research program is to develop and evaluate community-driven primary healthcare delivery models that enhance chronic disease management with appropriate access to available services in First Nations communities. The program will use a participatory research approach that honors and reflects the communities' involvement as full partners. Type 2 diabetes mellitus will be the chronic disease targeted.

The activities in FORGE AHEAD are linked to the Expanded Chronic Care Model which describes the inter-relationships of individual, community, population and health system factors in chronic disease prevention and care. The projects within FORGE AHEAD include measuring community and healthcare provider readiness to change, supporting and integrating prevention activities within the community, developing community capacity for quality improvement activities and evaluating community-driven strategies to improve the quality of diabetes care. The program will produce a tool-kit of tested strategies that can be successfully implemented, sustained and used for other chronic diseases in First Nations communities in Canada.

For more information, please contact Dr. Michael Green (Co-Investigator)
Disability Policy, Models of Care, and Knowledge Translation Supporting Canada's Vulnerable Populations
Capacity Building in Health Services and Policy Research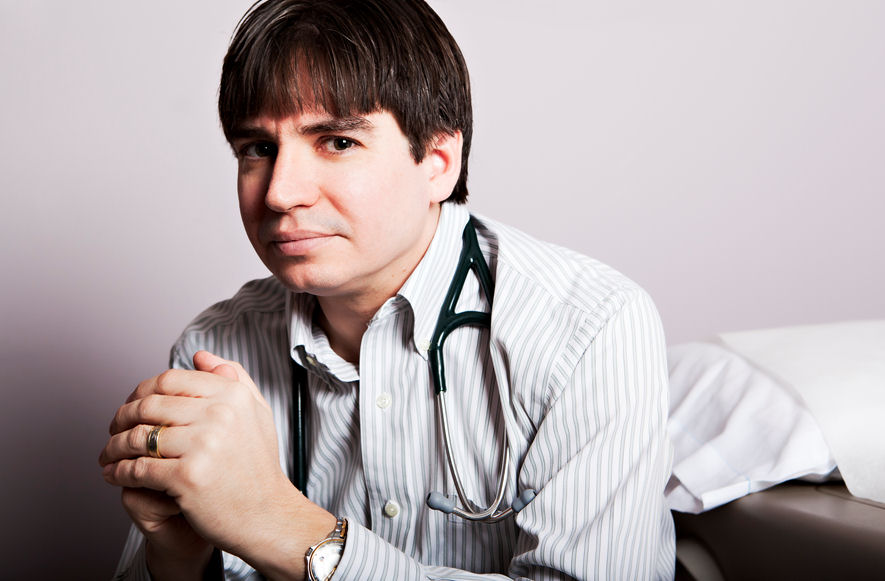 Queen's University appointed Dr. Michael Green holder of the Clinical Teachers' Association of Queen's Chair in Applied Health Economics/Health Policy as of November 1st, 2014.


The role of Clinical Teachers' Association of Queen's University (CTAQ) is to advance and promote, in the broadest sense, the welfare of teaching clinicians in hospitals associated with Queen's University. Applied health economics and policy will inform transformational change in Canada and the establishment of this Chair will facilitate Queen's taking a leadership role in the area of applied health economics and policy. The Chair will bring focus and attention to a broad range of issues in this area. The Chair's academic work will help inform strategic directions for academic physicians in general, and the Southeastern Ontario Academic Medical Association (SEAMO) in particular.
Queen's University provides a rich environment for the academic understanding of applied health economics and policy. In addition to the involvement of the School of Medicine through SEAMO, the Institute of Clinical Evaluative Sciences (ICES Queen's) and the Centre for Health Services and Policy Research (CHSPR), there is a rich pool of resources and natural avenues for collaboration at Queen's that draw in expertise from across the campus. The Chair in Applied Health Economics and Policy in the Faculty of Health Sciences will significantly accelerate efforts in this area and serve to unify these various groups.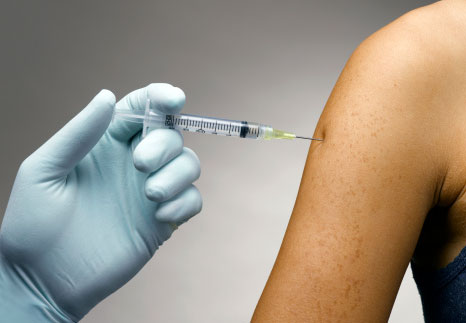 Dr. Linda Lévesque is leading CIHR-funded study on the impact of the HPV vaccine on adolescent health outcomes. Although the programs have been offered free-of-charge to all Grade 8 girls since 2007, there continues to be controversy about the real-world effects of the vaccine on this young population.


Dr. Levesque's study aims to address critical questions to help young girls and their parents make more informed decisions about HPV vaccination.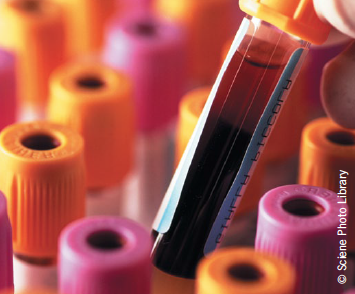 Dr. Ana Johnson is leading a prospective observational cohort study of patients presenting warfarin or NOAC-related bleeds at four tertiary referral entres in Ontario between 2010 and 2015, using electronic medical records, hospital blood bank registries and linked administrative databases.

The study's uniqueness lies in its outcomes – while there are many studies looking at factors that predispose individuals to risk of anticoagulation associated bleeding, few have evaluated predictors of outcome once patients are presented at hospital with a bleed. There is a dearth of resource utilisation and cost information related to treatment of anticoagulant-associated bleeding in the real-world setting, though expensive blood products are advocated for treatment of these haemorrhages.