Dr. James Reynolds Appointed Interim Chief Scientific Officer of Kids Brain Health Network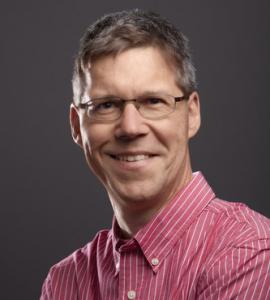 Dr. James Reynolds, Professor of Biomedical and Molecular Sciences, and Associate Dean in the School of Graduate Studies at Queen's, has been appointed as the Interim Chief Scientific Officer of Kids Brain Health Network (KBHN). KBHN was first funded by the Networks of Centres of Excellence of Canada (NCE) program in 2009, and is the first trans-Canada initiative dedicated to improving outcomes for children and families impacted by neurodevelopmental disabilities, including Cerebral Palsy, Autism Spectrum Disorder, and Fetal Alcohol Spectrum Disorder.
Dr. Reynolds was one of the original researchers in KBHN, and he has been a highly active member of the Network in both leadership and research capacities. He has been the Program Lead for the Fetal Alcohol Spectrum Disorder research program since the inception of the Network, and he has served as the Deputy Scientific Director of KBHN for the last three years.
As the Interim Chief Scientific Officer, Dr. Reynolds will provide leadership at a pivotal time for KBHN, as it is in the process of both finding a new permanent CSO and strategizing for its third five-year funding application to the NCE.
In its official announcement of the appointment, KBHN says, "Based on Dr. Reynolds's strong academic record, and his understanding and knowledge of the Network and its governance, we are confident that together with the Board and our CEO, Nicky Lewis, we have the capacity to drive KBHN to continued success."
Please congratulate Dr. Reynolds on his appointment.