Dr. Anthony Sanfilippo reappointed as Associate Dean, Undergraduate Medical Education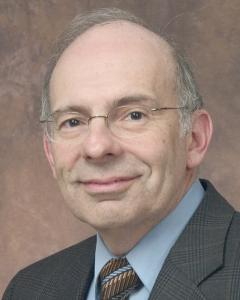 Dean Richard Reznick is pleased to announce that Benoit-Antoine Bacon, Provost and Vice-Principal (Academic) at Queen's University, has reappointed Dr. Anthony Sanfilippo as Associate Dean of Undergraduate Medical Education, Faculty of Health Sciences, for a five-year period beginning July 1, 2017.
Dr. Sanfilippo will be entering his third term in the position as Associate Dean, which he has held since 2007. Anthony Sanfilippo has been a member of Queen's faculty since 1989 and is currently a full Professor in the Department of Medicine, Division of Cardiology.
Under Dr. Sanfilippo's leadership, the undergraduate medical education program has made dramatic gains. In 2015, it received an eight-year accreditation status, and in 2016, a glowing QUQAPs review. Under his direction, the entire undergraduate program mounted an innovative competency-based curriculum, and now has one of the highest student satisfaction indices in the country.
Dr. Sanfilippo graduated from Queen's University with his Bachelor of Sciences in 1976 and Doctor of Medicine in 1981. Dr. Sanfilippo undertook residency in Internal Medicine at Queen's and became Chief Resident in Internal Medicine in 1984. Dr. Sanfilippo subsequently underwent his Clinical Training Fellowship in Cardiology at Queen's University. He then completed his research fellowship as a Research Clinical Fellow in the Cardiology Unit at Massachusetts General Hospital, Harvard University School of Medicine in 1989.
Dr. Sanfilippo has been a member of numerous departmental, hospital, faculty and university committees throughout his career, including terms as Deputy Head, Department of Medicine, Program Medical Director at Kingston General Hospital, the initial Board of Directors of the Southeastern Ontario Academic Medical Organization (SEAMO) and Chairman of the Undergraduate Curriculum Committee of Queen's.
Dr. Sanfilippo has been involved with a variety of professional organizations and committees, taking on the role of President of the Canadian Society of Echocardiography from 1997 to 2002, and leading the development of guidelines and accreditation processes for the practice of Echocardiography in Ontario. Widely recognized as an expert in the field of cardiology and medical education, Dr. Sanfilippo has also given over 150 presentations over the course of his career.
Dr. Sanfilippo has received many prestigious teaching awards during his career, most recently, the Queen's University Principal's Leadership in Medical Education Award and the W.F. Connell Award for Mentorship were both awarded to him in 2016.