Energized and Recharged
It's great to be back at Queen's after spending six months away. This was my first academic leave (sabbatical) in over thirty years of academic life. I found the experience energizing and intellectually enriching. The visits to the various centers to which I travelled were stimulating and informative. There is a lot of information that I will be bringing back to Queen's, and I also hope and believe that I have imparted some of my experience to the institutions that welcomed me as a visitor.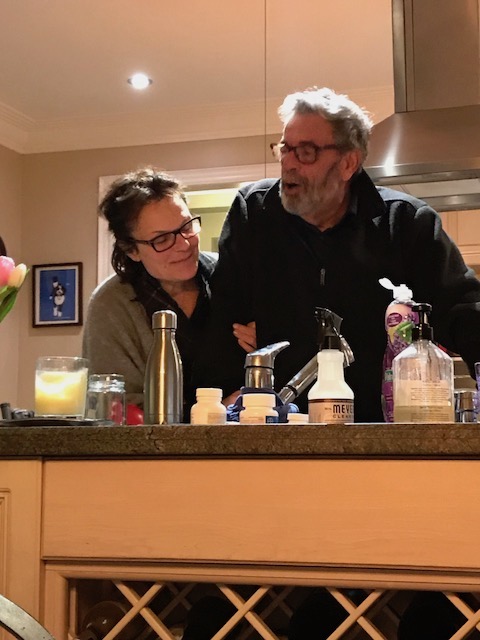 On a personal level, there were many days where I had both breakfast and dinner with my wife, and, with great satisfaction, we both appreciated that we really do enjoy each other's company.
Overall, I had an excellent experience on my administrative leave and felt that my time away from my role as dean was very productive. Before I tell you about everything that I did, though, I want to say how truly grateful I am to Dr. Chris Simpson for stepping into the role of Dean FHS and CEO of SEAMO for the past six months. During this time, I believe that Chris did a remarkable job. Importantly, we stayed in touch on a regular basis, and, through our discussions, I was able to still feel connected to the ongoing issues of the faculty. I also want to thank everyone else in the faculty for keeping things running so smoothly while I was away.
I ended up being much busier than I thought I'd be when I first decided to take a leave. I kept a log of my activities for the Provost's office, and, by the end of the six months, I had made over 400 entries. Among other things, I travelled to medical education centers on three different continents, met with a wide range of leading educators, and gave ten lectures.
To make all of these activities manageable, I divided my sabbatical into two phases. For the first three months, I worked at the Wilson Centre at the University of Toronto, which was a kind of homecoming for me. I was the Founding Director of this Centre, and it is now widely recognized as one of the top institutions for medical education research in the world. The Centre is home to approximately twenty medical educators and thirty trainees. As a Scholar-in-Residence, I participated in the activities of the Centre, which included actively researching medical education and mentoring graduate students.
During these first three months, I had formal visits to four other organizations. Specifically, I had the opportunity to travel to the American College of Surgeons, the Royal College of Physicians and Surgeons of Canada, the Accreditation Council for Graduate Medical Education (U.S.), and Haramaya University in Harar, Ethiopia.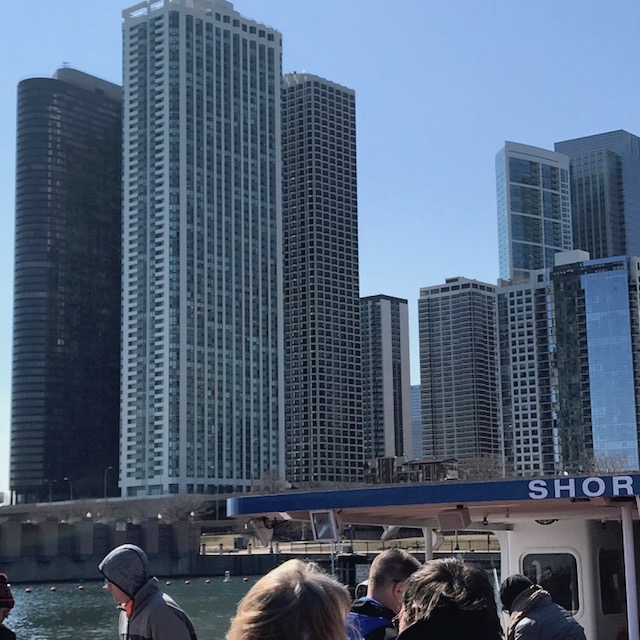 The American College of Surgeons is a leading organization in the world for continuing professional development for surgeons. I have been a long-standing member of this organization and was previously on the organization's College of Governors. There I met with Ajit Sachdeva, the College's Vice-President in charge of Surgical Education, and his entire executive team. Dr. Sachdeva and I are life-long colleagues, and my visit gave us the chance to discuss emerging concepts of professional development for surgeons that I hope to bring to Queen's. I also imparted to the College Queen's experiences with competency-based medical education (CBME) transformation.
My second visit was to the Royal College of Physicians and Surgeons of Canada, the organization that sets the professional standards for the education of medical specialists in Canada. I have a long-standing association with the College and am currently on Council, which is equivalent to a board of directors. I was invited as their inaugural Professor-in-Residence for a one-week stay. During that week, I had productive conversations with approximately thirty different people at the College and gave two lectures. The focus of my visit was conducting work with the College on its implementation of CBME across Canada. Our innovation at Queen's in transforming all of our residency programs to CBME is part of a national initiative being led by the College. I was able to share our initial experience with large-scale transformation and, in so doing, assist the College in its discussions on a national roll-out of this new method of training.
My third visit was to the Accreditation Council for Graduate Medical Education (ACGME) in Chicago. ACGME is the organization that is in charge of setting the standards for residency education in the United States. Led by two colleagues, Dr. Eric Holmboe and Dr. Stan Hamstra, the ACGME has initiated a program, similar to CBME, but with some fundamental conceptual and structural differences to our Canadian model. While visiting the ACGME, I explored their model in depth, comparing and contrasting it to the Queen's (Royal College) model. As a result, I will be bringing back new ideas for quality improvement to enrich our current efforts in CBME.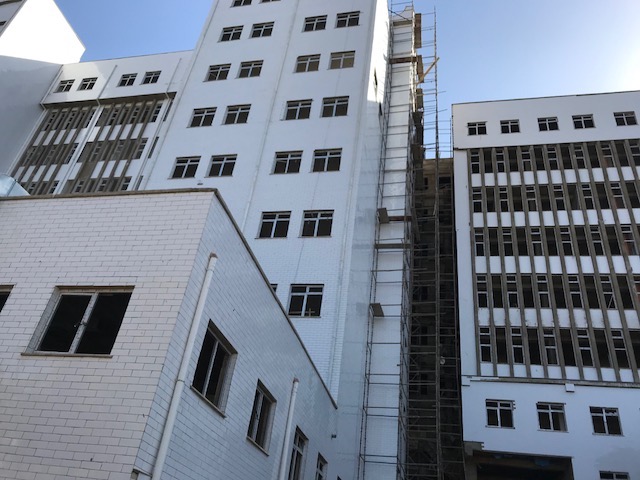 My fourth visit was to Haramaya University in Harar, Ethiopia. This visit has been the product of a year-long discussion with Haramaya about forming a partnership around the training of residents. For this initiative, I have developed an arrangement with   the Royal College of Physicians and Surgeons of Canada to join Queen's School of Medicine in this partnership. Harar serves as the regional medical referral center for eastern Ethiopia, which has a population of approximately 5 million people. They are currently building a new hospital with 1,000 beds there, but they have only 25 specialists serving the entire hospital. During my visit, we discussed our mutual goals, and we made a decision to partner in the development of three new residency training programs in a number of core disciplines.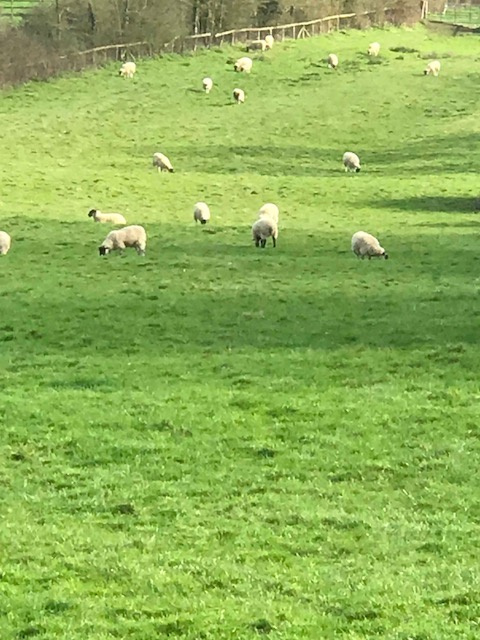 After all these visits and my time at the Wilson Centre, the second three-month block of my sabbatical was centered in London, England. My academic home for ten weeks was Imperial College, London. I have a long-standing association with Imperial and hold an Honourary Professorship at that institution. I was invited there by Professor Lord Ara Darzi, a global leader in surgical education. Professor Darzi and I have been colleagues for over twenty-five years, and we share an abiding interest in the use of simulation as a vehicle to accelerate technical training for surgeons.
The surgical skills laboratory at Imperial is one of the best in the world, so I had a great opportunity to explore the laboratory and learn philosophies and practices from it that I can bring back to Queen's. While I was at Imperial, I also had the chance to have productive conversations with approximately twenty people. These discussions focused on a range of things, including issues of medical school administration, approaches to research infrastructure, and emerging digital technologies.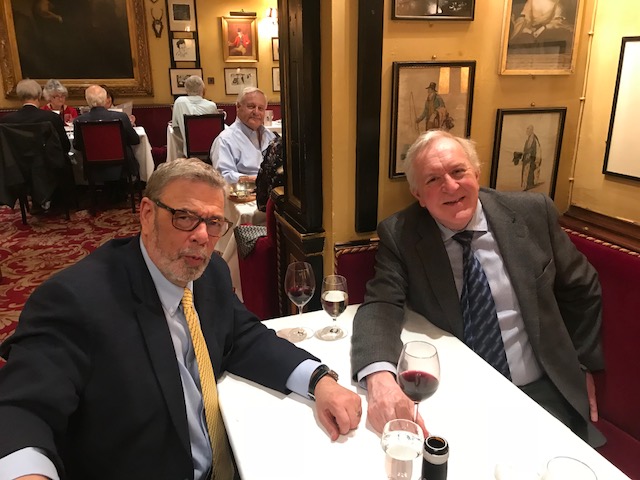 In addition to Imperial, I was also a visitor at the Royal College of Surgeons of England, which is also located in London. I have many close colleagues at the College and, over the last year, have been consulting to the College on a pilot program they are initiating, which is instituting a program of CBME for training in General Surgery in England. While at the College, I participated in the activities of the pilot project in General Surgery, and I lectured at a conference they had dedicated to CBME implementation.
While abroad, I also spent a week at the Royal College of Surgeons of Ireland (RCSI) in Dublin as a Visiting Professor. While there, I had an intense program of meetings, discussions, and lectures, focusing for the most part on postgraduate medical education and training.
After this whirlwind of activities, I find myself reenergized for the last two years of my term as dean. Now that I'm back in Kingston, I'm excited to hit the ground running and use my experiences to bring fresh ideas to my work at Queen's. Now that you know what I've been up to for the past six months, I'm looking forward to hearing about how all of you in the FHS community have been while I was away. Leave me an update in the comments or better yet, please stop by the Macklem House, my door is always open.
Richard