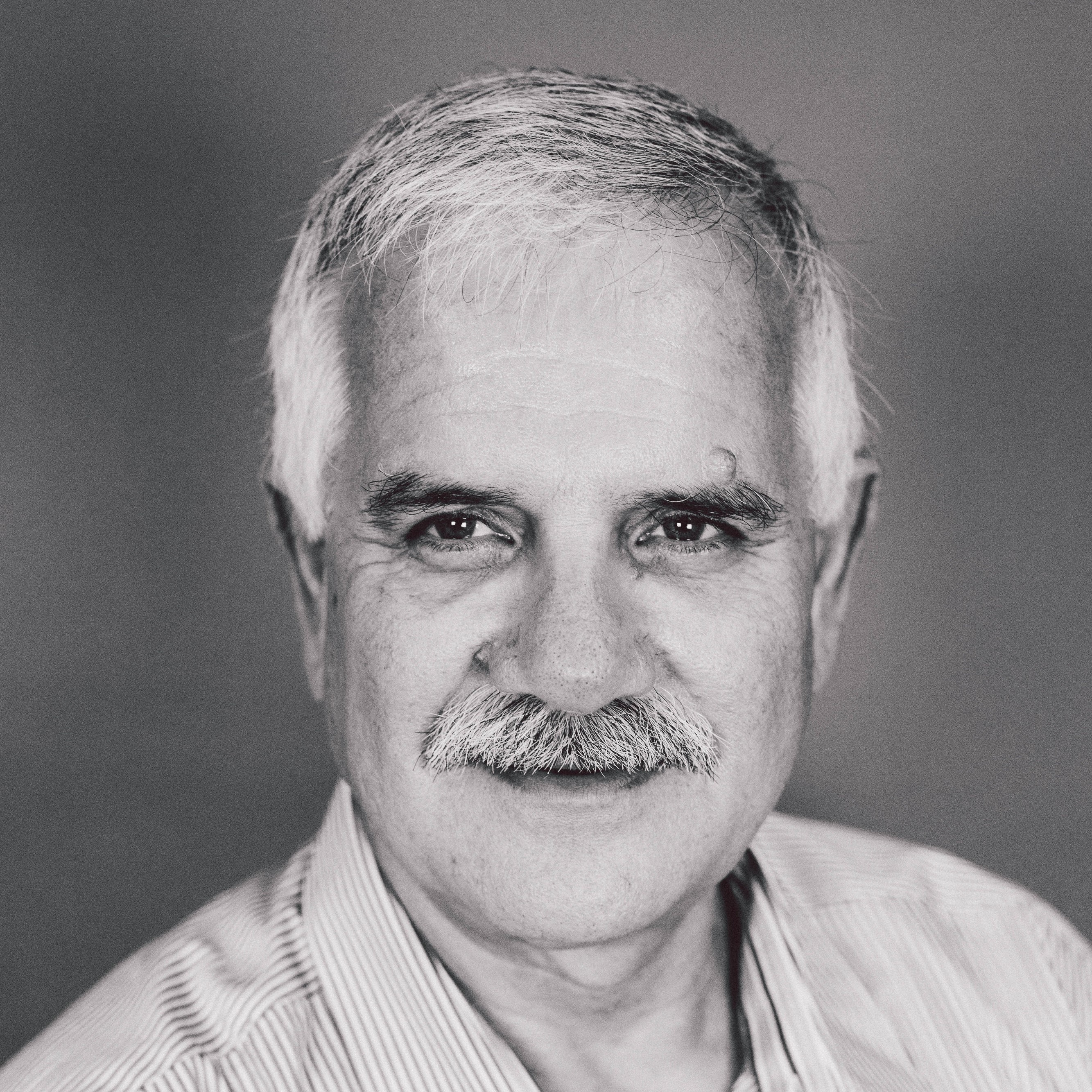 Position(s)
Professor, Queen's University/ Associate Professor, Technion-Israel Institute of Technology/ Professor Emeritus, Carleton University
Contact Info
---
Graduate Student Supervision
I am currently accepting PhD students in the area of Health Quality for co-supervision.
Teaching/Clinical Practice
HQRS 846 Human Factors in Healthcare
Research Interests
General topics: Human factors, Human Computer Interaction, Usability
Specific topics: Teamwork in healthcare, use of technology in healthcare, patient safety, situational awareness, patient empowerment
Publications
(a) Authored books

Parush, A., Campbell, C., Hunter, A., Ma, C., Calder, L., Worthington, J., Abbott, C., & Frank, J.R. (2011). Situational Awareness and Patient Safety. Ottawa, ON, Canada: The Royal College of Physicians and Surgeons of Canada. ISBN: 978-1-926588-10-0.
Parush, A. (2015). Conceptual Design in Interactive Systems. Morgan Kaufmann. ISBN: 9780124199699.
Parush, A., Parush, D. & Ilan, R. (2017). Human Factors in Healthcare: A Field Guide to Continuous Improvement. Morgan & Claypool Publishers. ISBN: 9781627059442

(b) Recent refereed papers in professional journals

Varpio, L., Day, K., Elliott-Miller, P., Kuziemsky, C., King, J., Parush, A., Roffey, T., Rashotte, J. (2015). The Impact of Adopting EHRs: How Losing Connectivity Effects Clinical Reasoning. Medical Education, 49(5):476-486.
McMullan, A., Parush, A., & Momtahan, K. (2015). Transferring Patient Care: Patterns of Synchronous Bi-Disciplinary Communication Between Nurses and Physicians During Handoffs in a Critical Care Unit. Journal of PeriAnesthesia Nursing, 30 (2), 92-104.
Foster-Hunt, T., Parush, A., Ellis, J., Thomas, M, & Rashotte, J.  (2015). Information Structure and Organization in Change of Shift Reports: An Observational Study of Nursing Hand-offs in a Pediatric Intensive Care Unit. Intensive & Critical Care Nursing, Vol. 16, issue 1, pp. 47-57.
Varpio, L., Rashotte, J., Day, K., King, J., Kuziemsky, C., Parush, A. (2015). The EHR and Building the Patient's Story: A Qualitative Investigation of How EHR Use Obstructs a Vital Clinical Activity. International Journal of Medical Informatics, 84 (12), 1019-1028.
Ackerman, R., Parush, A., Nassar, F., & Shtub, A. (2016). Metacognition and system usability: Incorporating metacognitive research paradigm into usability testing. Computers in Human Behavior, Volume 54, Pages 101–113
Estemad, A. Arya, A., Parush, A., DiPaola, S. (2016). Perceptual Validity in Animation of Human Motion. Computer Animation and Virtual Worlds, Vol. 27 (1), 58-71.
Rashotte, J., Varpio, L., Day, K., Kuziemsky, C., Parush, A., Elliott-Miller, P., King, J., & Roffey, T. (2016). Mapping Communication Spaces: The Development and Use of a Tool Analyzing the Impact of EHRs on Interprofessional Collaborative Practice. International Journal of Medical Informatics, 93, 2-13.
LA Calder, G Mastoras, M Rahimpour, B Sohmer, B Weitzman, AA Cwinn, T Hobin, A Parush. (2017). "Team communication patterns in emergency resuscitation: a mixed methods qualitative analysis". International Journal of Emergency Medicine, 10:24.
A Parush, G Mastoras, A Bhandari, K Momtahan, K Day, B Weitzman, B Sohmer, A Cwinn, SJ Hamstra, L Calder. (2017). "Can teamwork and situational awareness (SA) in ED resuscitations be improved with a technological cognitive aid? Design and a pilot study of a team situational display". Journal of Biomedical Informatics, 76, 154-161.
Reychav, I., Parush, A., McHaney, R., Hazan, M., & Moshonov, R. (2018). The use of mobile technology in waiting rooms to leverage women's empowerment: A conceptual context. Health Informatics Journal, Volume 24 Issue 3

, 

277-292.
Calder, L.A., Bhandari, A., Mastoras, G., Day, K., Momtahan, K., Falconer, M., Weitzman, B., Sohmer, B., Cwinn, A., Hamstra, S.J., Parush, A. (2018). Healthcare providers' perceptions of a situational awareness display for emergency department resuscitation: a simulation qualitative study, International Journal for Quality in Health Care, Volume 30, Issue 1, Pages 16–22.
Luko, L., Parush, A., Matanes, E., Lauterbach, R., Tailtler, A., Lowenstein, L.  (2020). An Efficient Single-Session Spatial Skill Trainer for Robot-assisted Surgery: A Randomized Trial. Journal of Minimally Invasive Gynecology, Volume 27, Issue 3, March–April 2020, Pages 728-737.e2.
Westphal M, Yom-Tov GB, Parush A, Carmeli N, Shaulov A, Shapira C, Rafaeli A. (2020). A Patient-Centered Information System (myED) for Emergency Care Journeys: Design, Development, and Initial Adoption, JMIR Form Res 2020;4(2):e16410, DOI: 10.2196/16410
Habouba-Belinky, I. and Parush, A. (In Press). Simulator-Triggered Debriefing Facilitates Team Cognition and Performance in Simulator-Based Training. Journal of Interactive Learning Research
Parush, A., Haim, N., Jaffe, E., & Wacht, O. (In Press). Design and Test of a Graphic Medication Dosage Calculator in Paramedic Practice with Children. Pediatric Emergency Care.
Parush, A., Wacht, O., Gomes, R., & Frenkel, A. (In Press). Human Factors Considerations in Using Personal Protective Equipment in the COVID-19 Pandemic Context: A Bi-national Survey Study. Journal of Medical Internet Research.

(c) Refereed papers in conference proceedings

Parush, A. (2015). Cross-channel conceptual design. The Proceedings of the 33rd Annual ACM Conference Extended Abstracts on Human Factors in Computer Systems, pages 2453-2454, ACM Press.
Parush, A., Momtahan, K., Kramer, C., Sohmer, B., Mastorias, G. & Calder, L. (2015). Twelve tips to designing a situation display for the healthcare team. In the Proceedings of the International Symposium on Human Factors and Ergonomics in Health Care, Vol. 4, no. 1 188-193.
Goubran, L., Parush, A., Whitehead, A. (2016). Modelling Information Flow and Situational Awareness in Wild Fire Response Operations. HCI International 2016, Lecture Notes in Computer Science 9735, pp. 11-19.
Luko, L., Parush, A., Lowenstein, L. (2017). Cognitive Task Analysis of Spatial Skills in Hysterectomy with the Da-Vinci Surgical System. In the proceedings of the 13th IASTED International Conference on Biomedical Engineering, February 2017, Austria, p. 100-107.
Luko, L. & Parush, A. (2017). Targeted Cognitive Training of Spatial Skills: Perspective Taking for Robot Teleoperation. In the proceedings of the 13th International Conference on Spatial Information Theory, pp. 12:1 - 12:13, Leibniz-Zentrum für Informatik, Dagstuhl Publishing, Germany.
Parush, A., Hazan, M., & Shtekelmacher, D. (2017). Individuals perform better in teams but are not more aware – Performance and situational awareness in teams and individuals. To appear in the Proceedings of the Human Factors and Ergonomics Society, 61st  Annual Meeting.
Parush, A. (2019). Designing health information for mutual empowerment in the joint journey of patients and healthcare professionals. In Improving Usability, Safety and Patient Outcomes with Health Information Technology, Series: Studies in Health Technology and Informatics, Vol. 257, pp. 341-345. Eds. Francis Lau, John A. Bartle-Clar, Gerry Bliss, Elizabeth M. Borycki, Karen L. Courtney, Alex Mu-Hsing Kuo, Andre Kushniruk, Helen Monkman, Abdul Vahabpour Roudsari. IOS Press.
Efrat, M., Parush, A., Hartman, C., & Elenberg, Y. (2019). A mobile game to educate and empower children with recently diagnosed Celiac Disease. In Proceedings of Workshop on Interactive Systems in Health'19, SIGCHI2019 Conference on Human Factors in Computing Systems.
Parush, A., Laendler, S., Springer, A, Libkind, R., & Jaffe, E. (2020). Predictive situation display for emergency medical services: Situational awareness in multi-casualty incidents. Proceedings of the IEEE Conference on Cognitive Situation Management (COGSIMA2020).