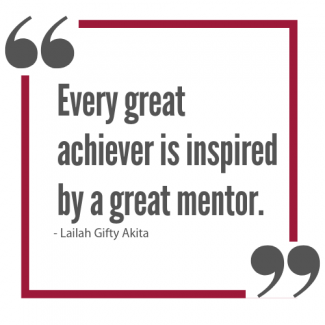 The new, interprofessional Mentorship Network will connect  faculty members with mentors from across Queen's Faculty of Health Sciences.  The Mentorship Network's purpose is to serve as a reciprocal process for sharing experiences and to foster a trusting environment for career guidance and psychosocial support.
The Mentorship Program will include a formal structure with defined learning objectives.  Engaged participation in the program will advance the educational development of both Mentees and Mentors and will support an interprofessional learning atmosphere.
---
What is the time commitment? 
7 to 10 hours per year
Mentors will participate in an in-person pedagogical cafe in November where the Director of Education Development will provide an overview of the program and provide training on the essentials of effective mentorship.
Mentees will participate in educational webinars on focused topics to help guide their Mentee-Mentor discussions
Mentors and Menteees are expected to meet monthly between January and April.
There will be a mid-program check-in session for both Mentors and Mentees as well as a program wrap-up and celebration dinner.
---
How can I participate in the program as a mentor or a mentee?
Complete this application form before September 30: https://queensu.qualtrics.com/jfe/form/SV_0ritqt5W5ZkDhwF
Please note that we cannot guarantee a match for mentors or mentees.
---
For more information, please contact:
Klodiana Kolomitro, PhD
Director, Education Development
Office of Professional Development & Educational Scholarship
613-533-6000 x. 77899 | kk78@queensu.ca