Welcome to Faculty Board for the Faculty of Health Sciences.
Faculty Board, Faculty of Health Sciences is the Governing Body for the School of Medicine, School of Nursing and the School of Rehabilitation Therapy.
Faculty Board will meet twice a year, unless otherwise ordered by the Dean. During the rest of the year items will be taken to Faculty Board Executive.
2023 Faculty Board Meetings
February 7, 2023 - Special Faculty Board Meeting
May 16, 2023 - Bi-Annual Meeting
November 21, 2023 - Bi-Annual Meeting
By-Laws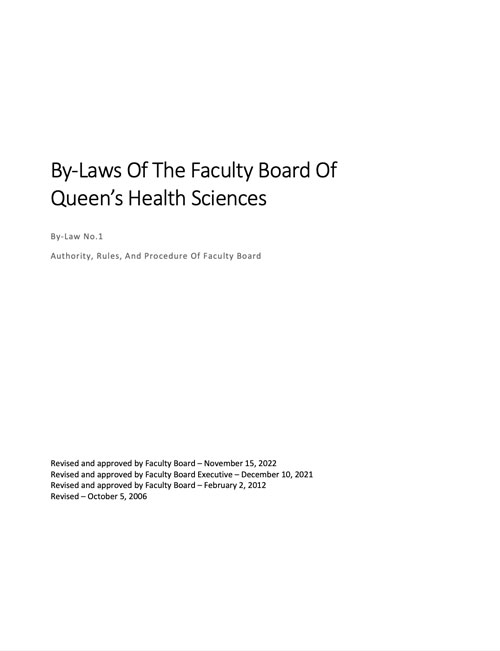 By-Law No.1: Authority, Rules, And Procedure Of Faculty Board (PDF 250K)
Faculty of Health Sciences Student Appeal Board Terms of Reference and Appeal Procedures (PDF 200K)
Please contact deanfhs@queensu.ca for access to other Queen's Health Sciences committee terms of reference.