Registration
Canadian
$1,500.00
/

payable only when selected for program
Participants must be invited to register for the course after notification that their application has been successful.  To be waitlisted for registration email epa-course@queensu.ca. Please note travel and lodging are not included in the conference fee.
Date
See below for information for discounted hotel rates and recommended accommodations
Location
The Donald Gordon Centre
/

Kingston, Ontario, Canada
The Donald Gordon Conference Centre combines the amenities of a full service conference and event centre with the elegance and charm of Kingston's historic limestone architecture.
The Ins and Outs of EPAs course is designed to provide experienced educators and individuals having roles in curriculum development, coordination, and faculty development with hands-on experience to conduct workshops and courses focused on EPAs.The three-day course has been successfully conducted in February 2018 in Utrecht, the Netherlands, and will be delivered in a similar format at three locations at different times in 2019.
Singapore: January 9-10 2019; in conjunction w/ APMEC Conference. Course co-ordinator Dr. Dujeepa Samarasekera
Utrecht, the Netherlands: March 21-23, 2019; Course co-ordinator Dr. Olle ten Cate
Kingston, Ontario, Canada: April 3-5, 2019; Course co-ordinator Dr. David Taylor 
If you are interested in more information on the Queen's iteration of the course, or would like to be waitlisted for registration please email epa-course@queensu.ca . 
On behalf of an international core team of facilitators: Olle ten Cate PhD, Carrie Chen MD PhD, Robert Englander MD MPH, Reinier Hoff MD PhD, Dujeepa Samarasekera MBBS MHPE, David Taylor MD MHPE, & Claire Touchie MD MHPE
Olle ten Cate, PhD
Olle ten Cate attended medical school at the university of Amsterdam in the 1970s and subequently was employed there as an educational advisor. He completed this PhD dissertation in 1986. In 1999 he was appointed as a professor of medical education at Utrecht University. From 2005 until 2017, he was Director the Center for Research and Development of Education at University Medical Center Utrecht. Since 2018 he is the Scientific Director of Education at UMC Utrecht. He was president of the Netherlands Association for Medical Education from 2006-2012. In 2017 he received the NVMO Han Moll Award and the J.P. Hubbard Award of the National Board of Medical Examiners of the US. Dominant in his current work is competency-based medical education with entrustable professional activities. 
Robert Englander, MD MPH
Bob Englander is currently the Associate Dean for Undergraduate Medical Education at the University of Minnesota Medical School. He received his MD degree from Yale in1987, and a MPH from John Hopkins in 1999. Bob completed a residency in Pediatrics and a fellowship in Pediatric Critical Care Medicine. From 1993-2002 Bob was at the University of Maryland, where his roles included Associate Director of the Residency Training Program and Director of Undergraduate Medical Studies forPediatrics. In 2002, Bob moved to the Connecticut Children's Medical Center to be Director of Inpatient Services, Associate Residency Program Director (overseeing competency-based medical education), and Director of the Division of Hospital Medicine. From 2005-2011, he assumed the role of Vice President for Quality and Patient Safety. In 2011, Bob moved to the Association of American Medical Colleges to be the first Senior Director for Competency-based Learning and Assessment. Bob served as the project lead and one of the drafting panel members for the Core Entrustable Professional Activities for Entering Residency. Bob also served as a consultant to the American Board of Pediatrics on the development of EPAs for the specialty of Pediatrics.  
Claire Touchie, MD MHPE
Claire Touchie completed her MD (1990) and her internal medicine training at McGill University in Montreal, Canada. She did further training in Infectious and Medical Microbiology (1996) at Dalhousie University in Halifax. In 2013, she completed her Master of Health Professions Education at the University of Illinois at Chicago. In 2000, she moved to the University of Ottawa where she is now an Associate Professor of Medicine. Her focus is on Medical Education and the care of patients with HIV infection. Since January 2012, Claire is the Chief Medical Education Officer at the Medical Council of Canada (MCC) and was the physician lead for the MCC's Blueprint project which is transforming the national licensure examinations. She has recently co-led the Pan-Canadian EPA working group helping medical schools develop and implement entrustable professional activities for the transition between medical school and residency. Her involvement in faculty development includes leading the national course Principles of Assessment for the Continuum of Clinical Competence and as a past faculty member for Canadian Leadership Institute for Medical Education. Her medical education research interests include high-stakes assessments (including written, performance and workplace-based), entrustable professional activities and feedback. 
David Taylor, MD MHPE FRCPC
David Taylor is a general internist who trained at Columbia University's College of Physicians and Surgeons and UCLA Medical Centre prior to joining the Department of Medicine at Queen's University in Canada in 2011. He has served in various education roles at Queen's, and is currently the Core Residency Program Director for Medicine. In addition, he recently completed the Master's in Health Professions Education program at the University of Illinois, Chicago. He has strong academic interests in both competency based education and leading organizational change. He participated in the team developing the Entrustable Professional Activities for undergraduate medical education in Canada. In addition, he led the Internal Medicine Specialty Committee at the Royal College of Physicians and Surgeons of Canada in developing the EPAs for Internal Medicine residency training.  
Jacqueline de Graaf, MD PhD
Jacqueline de Graaf is an internist, program director of internal medicine and director of PGME at the Radboud University Medical Centre in the Netherlands. At the national level, she is the chair of the Dutch Council of Internal Medicine. In the last 4 years, Jacqueline has contributed and participated in several national projects which supported the development of EPA's in all PGME's. She has trained multiple groups of staff members and residents to work with EPA's in clinical practise. Jacqueline has been the chair of the National Internal Medicine Committee who developed the EPA's for internal medicine. The committee performed an EPA pilot project in 15 hospitals over the course of 12 months which helped them tremendously as they learned from each other and involved everybody. Jacqueline participated in the first international EPA course last year. 
Truths and myths about Entrustable Professional Activities
Development of EPAs and EPA-based curricula in Undergraduate and Postgraduate Medical Education
Entrustment decision making as assessment of trainees
EPAs across the continuum of education and practice
​Plenaries, discussions and parallel small group workshops.
The Ins and Outs of EPAs course is designed to provide experienced educators and individuals having roles in curriculum development, coordination, and faculty development with hands-on experience to conduct workshops and courses focused on Entrustable Professional Activities.
Entrustable Professional Activities or "EPAs" as they are commonly known have become an significant component of the design of competency-based education in health professions education. Many postgraduate medical programs and increasingly undergraduate medical programs worldwide are redesigning education and assessment procedures to incorporate EPAs in clinical training. Other health professions have explored the possibilities to use EPAs in their programs, such as nursing, physician assistant, veterinary medicine, midwifery, pharmacy, physical therapy and dentistry training.
Identifying suitable EPAs and finding consensus, adapting the objectives and programs of training, implementing new routines for education in the workplace, using entrustment decision making as an assessment approach, and faculty development to get everyone on board all require a deep understanding of the EPA concepts and skills and a toolkit of workshops and presentations, to be used at local schools and institutions.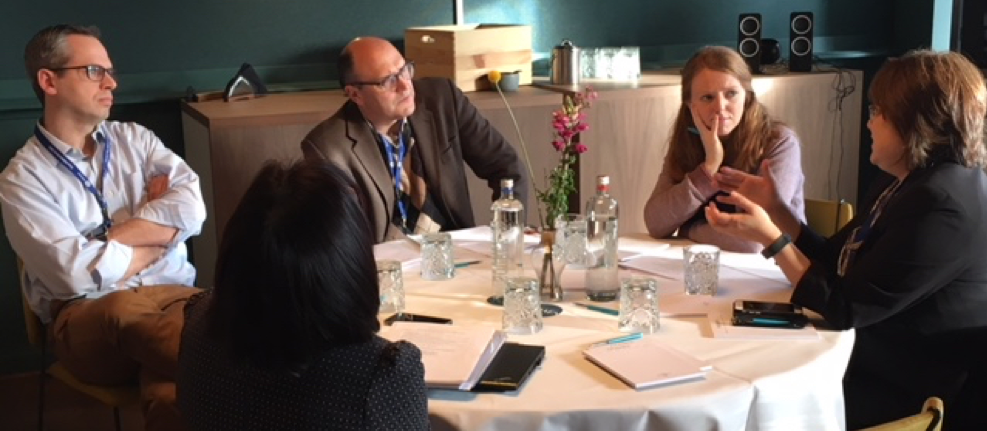 Small group learning invites increased opportunities for feedback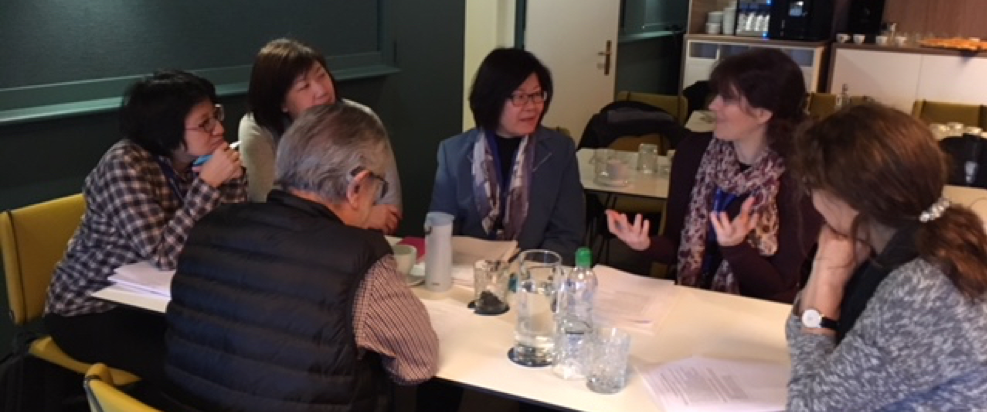 Focused, intentional break-out groups are a cornerstone of this collaborative course