One Last Blog…A few memories and a few tears
Shortly after my arrival at Queen's ten years ago, I brought about a dozen IT experts into my office from across campus and asked them what social media approaches I should use to stay connected with our students, staff, faculty and alumni. I was expecting the focus to be on Facebook or Twitter, but what was suggested was that I write a blog. Unknowingly, and somewhat naïve, I agreed to the suggestion, not really understanding the magnitude of the undertaking.
Well, 10 years later, 575 blogs being written and over a million blog views, I have been incredibly pleased with the suggestion I received back in 2010. It's been amazing for me to see just how important the blog has been as vehicle to keep in touch with the many individuals who feel close to the faculty, have a strong desire hear our stories, want to learn about new developments, and appreciate the opportunity to keep current about healthcare issues that have impacted us all. Wherever I travel in the region, it always amazes me that without fail, I hear from someone about one of the blogs I have written. It has been enormously gratifying. So now, for the last time, I want to thank all of our readers for what has for me, been an amazing ten years.
With this being my last blog as dean, I want to take some time to review some of the strongest memories I will take home from my time here at Queen's. Of course, there's a risk that I will forget some meaningful and important event, or concentrate on one area of our faculty at the expense of another…but I know you'll forgive me. Just assume these are the musings, or perhaps ramblings of a soon to be "has-dean".
My strongest memories, bar none, relate to our students. Our faculty has amazing students. Their accomplishments have really moved me, both in and out of the classroom. Our 3,000 learners in FHS come from a pool of applicants where the ratios of applications to acceptances can exceed 50 to 1. Our students have excelled in just about every domain possible. They have published research in the world's best journals, they have won national awards for academic accomplishments, and they have shown their extracurricular talents, as in this COVID-inspired rendition of Stand By Me.
Speaking of students, for Cheryl and me, our student dinners will be incredibly memorable. Shortly after I became dean, Cheryl asked me how I was going to stay connected to the students. I responded that I would do some teaching, and she shook her head and said, no, let's have them for dinner. Well, 10 years later we've entertained almost all 1,000 1st year medical students at our home in small groups of 15. The dinners have been a labour of love for Cheryl, and a privilege for me. The evenings were all great, filled with wonderful food, reasonably good wine, and on occasion we broke into song 
Our faculty consists of three schools, the School of Medicine, the School of Nursing, and the School Rehabilitation Therapy. All three schools work together, with the same vision, the same values, a joint budgeting process, and joint executive decision making. This wasn't always so, and in past years the relationships between our three schools were not always completely positive. While by no means perfect, I am 100% confident that we can now say that our faculty derives great strength from our three schools working together, and that accomplishment, which we have all worked hard to achieve, is a source of enormous pride.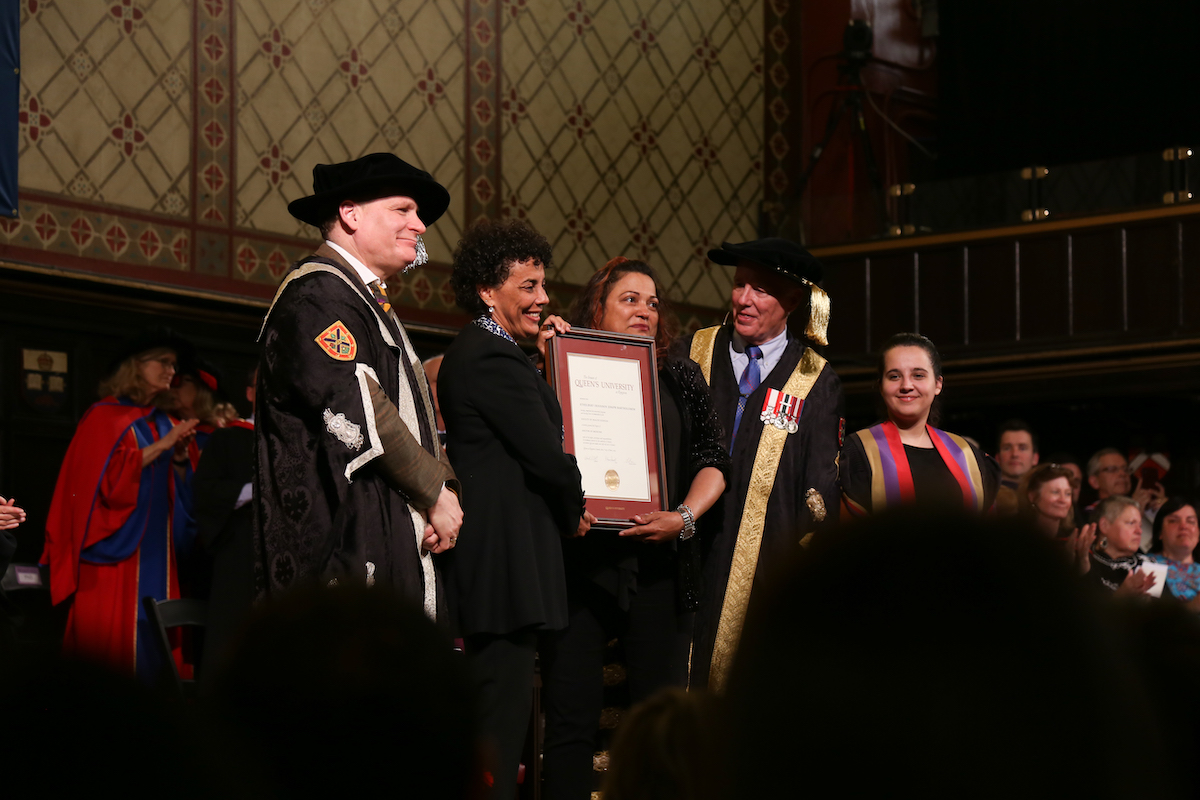 Birthed out of a horrible event at Queen's, comes a very strong and indelible memory. A few years ago, it came to University's attention, that in 1918 the medical school at the time had taken an official policy to ban Black medical students from Queen's. The Principal and I gave a public apology at Senate, and for that meeting we invited Daniel Bartholomew, whose father Ethelbert, in his fourth year of medical school, was asked to leave Queen's. Ethelbert subsequently spent most of his working life as a porter on the railways. We took Daniel out for dinner, along with some family members after Senate. Over dinner, Daniel innocently asked me, "Doc, I'd like you to do one more thing. Give my father his degree." Well, what would normally take a year to do, we had only about a month to accomplish, because convocation was just around the corner. But everybody at Queen's jumped into action. In a very moving ceremony at the 2019 convocation, we gave Ethelbert his degree. It was a moment I will never forget. 
Some of my best memories came every fall when we welcomed Queen's alumni back to campus for homecoming. Each year many hundreds of graduates from our three schools return to celebrate a significant anniversary. In a typical homecoming weekend, David Young from our advancement team would usher Cheryl and me to fifteen or more class events. What amazed me most, and I think a remarkable feature that characterizes Queen's, is the affection that our alumni have for their alma mater. It's palpable, and it's meaningful.
Another great memory was when we hosted an incredible event in Kingston, early in my deanship. The Canadian Medical Hall of Fame gala celebrates heroes in healthcare, and once each year, there is an induction ceremony. I really wanted to host in Kingston, but the usual attendance is over 500 people, and we were challenged to find an appropriate venue. But where there's a will, there's a way. We transformed the K-Rock Center (now Leon's) into an incredible event venue, and if you ask the Hall of Fame staff, they will undoubtedly tell you that the event in Kingston was the best ever, and over 600 people attended.
One of the great joys of being a dean is getting credit for all the successes that happen in the faculty. One of the successes that stands out for me, but it is really the success of Michael Adams and many others, is the development of a brand new degree program for faculty. The Bachelor of Health Sciences program grew out of a conversation in my office between Michael Kawaja, Michael Adams, Leslie Flynn and myself, and it has been a smashing success. Mike Adams took the ball and ran with it, and figuratively ran across 1,000 fields, and created what has become one of the most successful undergraduate programs in the country. It will be a lasting legacy for the Faculty of Health Sciences.
And speaking of innovative programming, the School of Nursing developed what has become the signature graduate program for the faculty, the Masters and PhD in Healthcare Quality. Similarly, the School of Rehabilitation Therapy developed new graduate programs in Aging and Health and a DSc in Rehabilitation Health Leadership in response to the needs of healthcare professionals and the populations that they serve.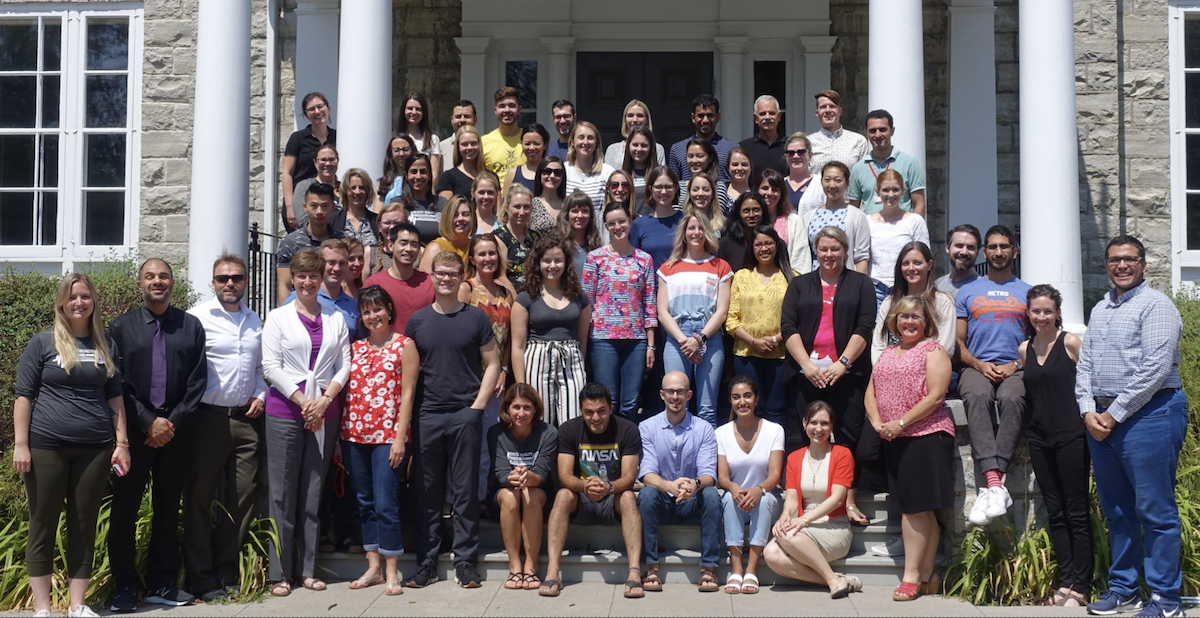 Another program of which I'm gratified by is the Queen's Accelerated Route to Medical School (QUARMS). Now in its seventh year, QUARMS has seen 70 exceptional high school students admitted through an accelerated pathway to medical school. And then there's the MD/PhD program, now in its ninth year, which has approximately 20 students who are dedicated to the concept of combining careers in medicine and science. In total, over the last ten years, we have developed 15 new programs, very much expanding our offerings as a faculty. And of course I can't talk about our programs without mentioning the ground-breaking transformation that we made to our residency programs. About five years ago, our educational community in the School of Medicine took a great leap of faith and believed we could be the first program in Canada to transform all of its specialty medicine postgraduate programs to competency-based medical education. Through the hard work of an incredible CBME executive team, in concert with terrific teams in each one of the 29 programs, we launched this full-out CBME initiative in July of 2017. It can be easily said that Queen's is now considered the leading school nationally in this important new pedagogy.
One of the struggles for every health professional program administrator is dealing with the accreditation demands of organizations that sanction our schools and give it (hopefully) a stamp of approval. Over the last ten years it seems like as soon as I had finished one accreditation visit, there was another one just around the corner. One of my great joys is that as I leave the faculty, all of our programs are in really good "health", thanks to the hard work of our staff and faculty, who at Queen's, take their mission of educating the next generation of health professionals very seriously.
If I counted up the hours and categorized them by activity, I'm quite sure that the area I have invested the most time as a dean, has been our research mission. I am very proud of the accomplishments of our basic scientists, our clinician scientists, our public health scientists, our research centers, and our very large staff who participate in the research mission. Last year we had an all-time high in our research revenue of $134M, and together we have built a strong foundation to continue the growth of research in FHS.
I will always remember the day that Alice Aiken, now Vice President of Research at Dalhousie University, came into my office and told me about an idea she had to create a research unit dedicated to the health of our military, veterans, and their families. From that glimmer in her eye, the Canadian Institute for Military Veterans Health Research (CIMVHR) was born. The research group is going fabulously well and recently, under Dr. David Pedlar's leadership, secured $25 million of funding from the federal government. I was the board chair of that organization for many years, and I'll always remember that position as truly a great privilege.
I remember the day that we at Queen's were alerted to the fact that Professor Art McDonald, in the Department of Physics, was to be awarded the Nobel prize. Even though Art is in another faculty, all Queen's citizens, past and present, stood an inch or two taller when Art's work was recognized as the world's best in his field.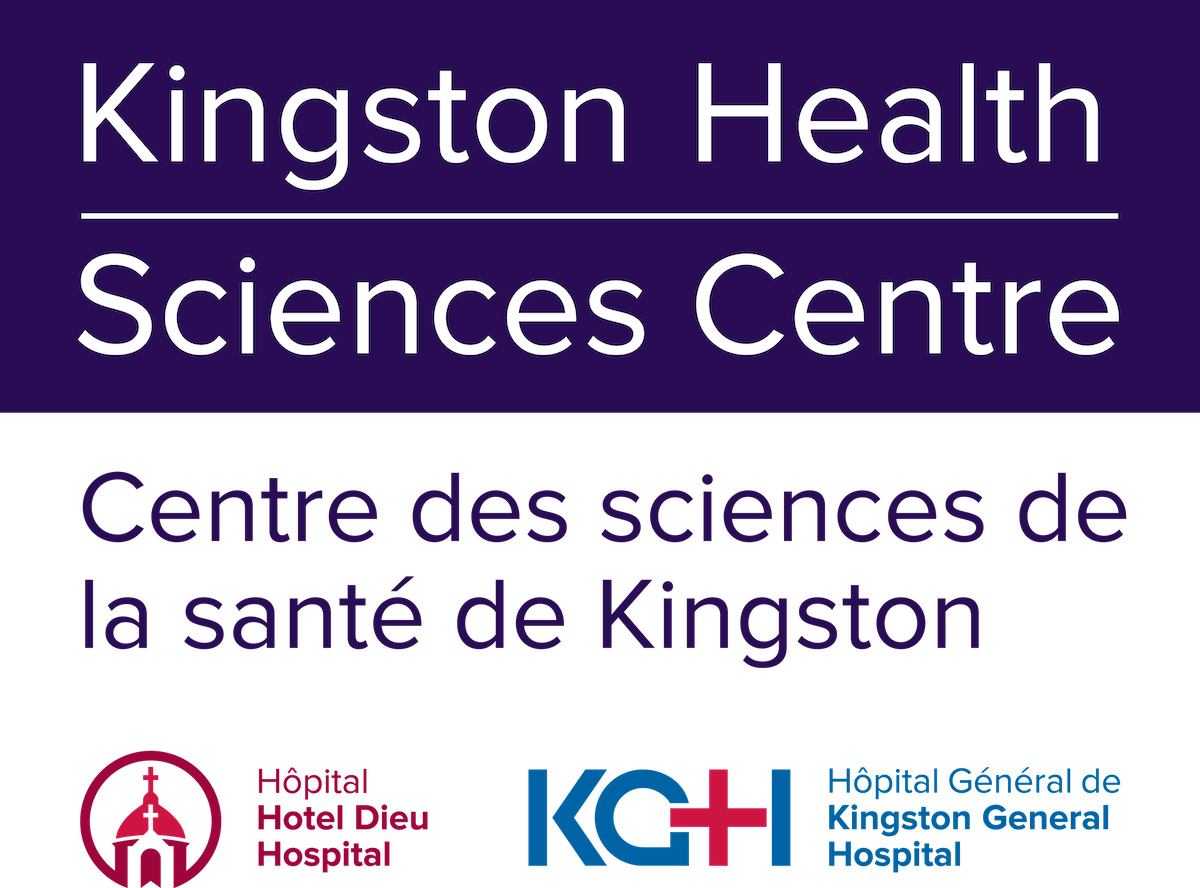 If I were to measure success by the height of the stack of files related to an issue that was on my desk, clearly the biggest file I worked on was the integration of Kingston General Hospital and Hotel Dieu Hospital. As my readers would know, the integration was suggested over 25 years ago, but a few years after I came to Queen's, I was fortunate to be able to play somewhat of a catalytic role in pushing forward discussions between the two institutions. In my view, this integration has been an unqualified success, and this helped us all move forward in the mission for the best care for patients in our region. 
And speaking of hospitals, all of us at Queen's were so proud to see the new Providence Care building open a few years ago. What a magnificent facility!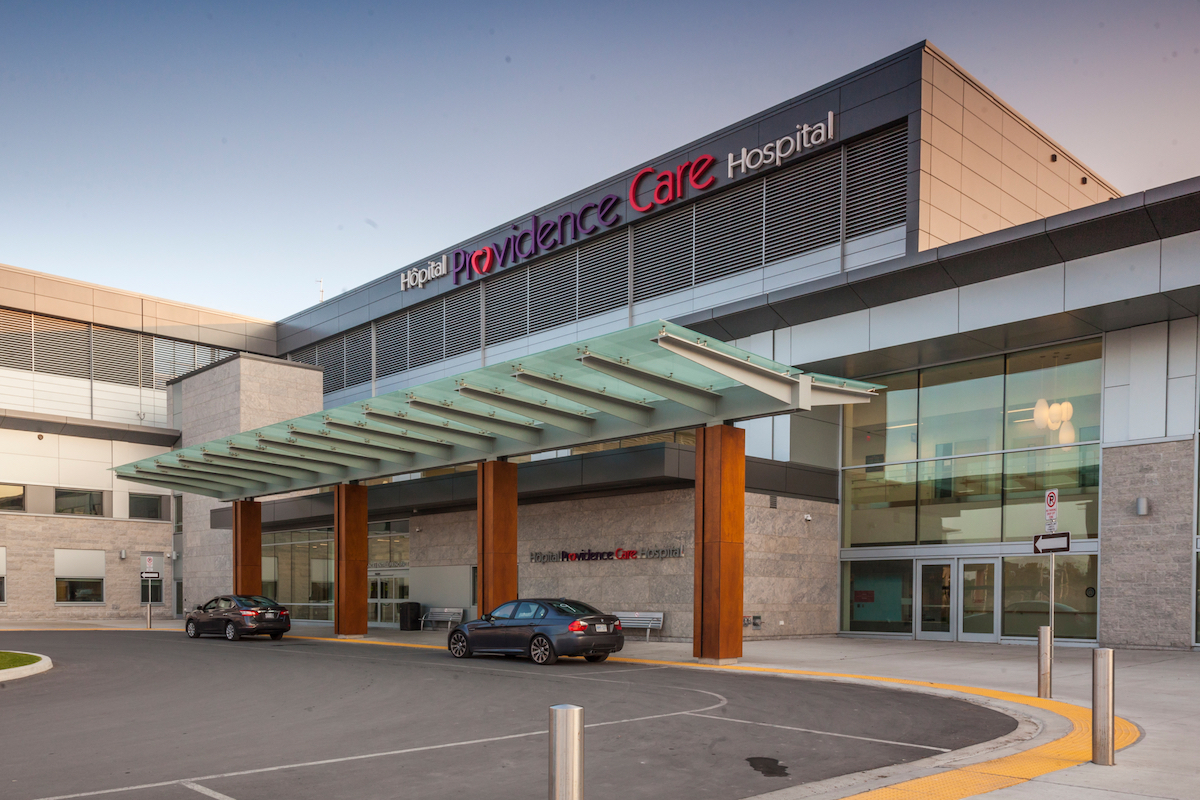 Speaking of patients, one thing I'm also very proud of is to have been the Chief Executive Officer of the Southeastern Ontario Academic Medical Organization (SEAMO). SEAMO is an organization that receives money from the government for physician compensation in an alternate funding model. But SEAMO is much more than a funding mechanism; it is a glue that binds the clinical community together, and in my opinion, is the envy of academic centers around the country. SEAMO has grown dramatically last 10 years and has facilitated bringing about 100 new doctors to our region.
One of the things I enjoy most about being a dean is being involved in all manners of philanthropy. We have a great advancement team in the faculty and they have worked hard on many projects. One of the most successful projects was a $23M partnership with the MasterCard foundation and the School Rehabilitation Therapy, to develop a collaborative relationship with the University of Gondar to have an exchange of students and teachers for the next decade, in the area of community-based rehabilitation. More than that, there are currently no schools of occupational therapy in Ethiopia, but because of this collaboration, the first school to be developed in their country will be in Gondar, thanks to this partnership with Queen's. We have had many other successes over the last ten years, including the establishment of 17 chairs.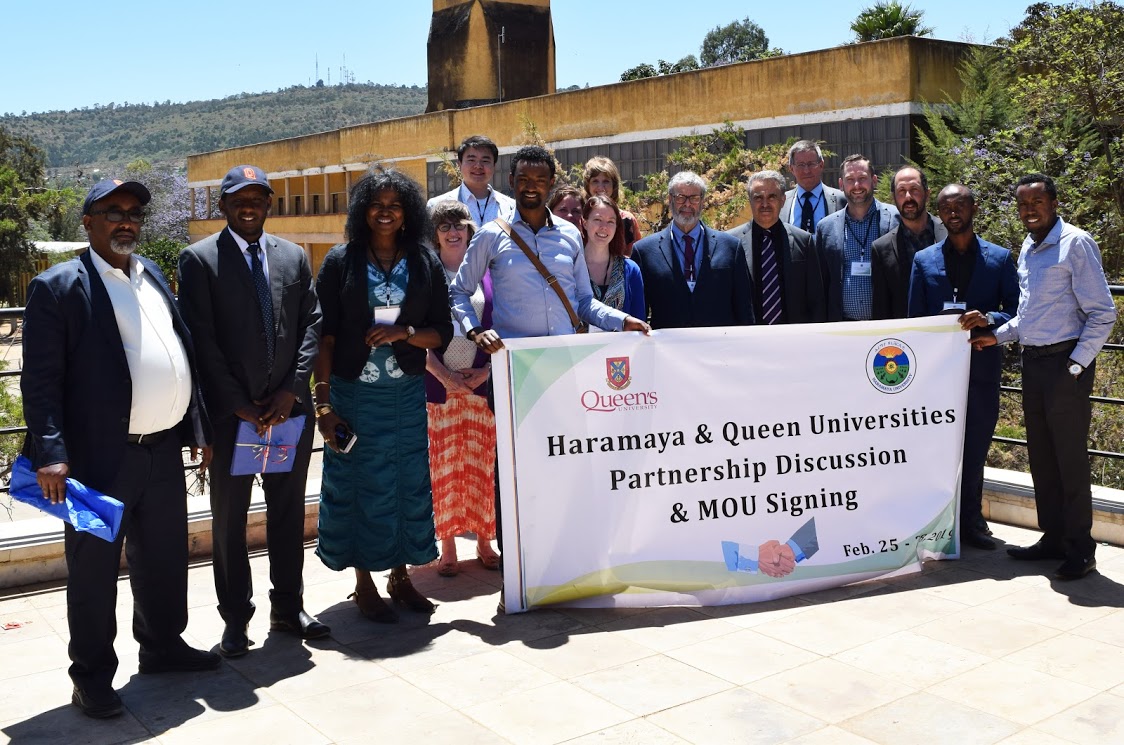 And speaking of Ethiopia, another amazing project that I've had the privilege to be involved with has been in collaboration with Haramaya University in eastern Ethiopia. I received an email one day from a young doctor who is working as an administrator in their medical school. He said that he had heard I was interested in medical education and that they had built a new 1,000 bed hospital in their city, but didn't have enough doctors to run the place. He wondered whether Queen's could work with them on developing new training programs. Three years later, we are on the cusp of starting the region's first ever training programs in anesthesia, emergency medicine and oncology. 
When I became dean, it was interesting to engage with the 16 other medical schools in the country. One of the discussions that I became involved with early on, was what role a medical school should have with industry. I must admit, I found myself at one complete end of the spectrum of opinion, feeling strongly that for our medical school to thrive it needed to have vital, ethically driven, relationships with business. This, for me, started a seven-year odyssey in developing an industry engagement strategy that in my very biased opinion has served the faculty very well through intensification of research partnerships.
Another tremendous joy of working at Queen's has been being part of the senior administrative team Queen's. I very much enjoyed working with the former principal Daniel Woolf, and feel the same way about working with our current principal, Patrick Deane. I have worked for five provosts, and I can truly say, one could never find a group of harder working or more dedicated individuals. We have a great group of deans here in Queen's, and monthly dinners with the deans where we get together and complain about all manner of things at university, has indeed been a highlight. And, of course I've been incredibly blessed to have a wonderful team in our faculty. We have a terrific faculty and an amazing staff. And we are blessed with an incredibly strong team of leaders. Our vice deans, associate deans, assistant deans, department heads, administrative leaders, and the rest of the senior executive staff have been a joy to work with. They have been a constant source of support (of course they do all the work, and the dean gets all the credit) and I admire each and every one of them, for their enormous dedication, their skill and their friendship.  
I guess I'll end with the thing that is most important about my time at Queen's, and that's the fact that we are all dedicated to improving health. I'm confident in saying that we provide an absolutely superb level of care for patients in our Kingston hospitals, throughout the region, and in our community centers. In fact, I myself been the recipient of excellent care. My favourite story about my personal healthcare involves my good friend David Pichora when he was CEO of Hotel Dieu Hospital. At the time, I needed, for short while, some treatment. The folks at Hotel Dieu, where David at the time was CEO, were very kind and obliging and often found time outside of regular hours. Well, during one of these treatments, the area where I was being cared for got a surge very sick patients. The nursing staff, somewhat sheepishly, asked if I would mind moving in to what turned out to be a closet. I will always remember the look on David's face when he was told that the dean was being treated in the closet. I, on the other hand, was then, and remain, incredibly grateful for the care that I've received whenever and wherever I've needed it!
Well I know that my faithful readers will realize that I have just touched on a few of the highlights, and almost certainly I have forgotten to mention many memorable and significant things that have been recounted in the blog over the years. But I have a solution for you. Here's a link to what will undoubtedly be very helpful. Click here and you will be able to re-read all blogs back to 2014. I guarantee they will be better than any pill you can buy on the market, and for those of you have trouble getting to sleep, this link will be just the ticket.
I also need to thank everyone who helped me to make this blog happen: the IT team who originally set it up (and we have an incredible IT team), the students, staff and faculty who wrote compelling pieces as guest bloggers, and the FHS marketing & communications team. Whether it was Jen Valberg ensuring that I get a blog out each week and helping me with a lot of the writing or Mike, Saif and Liz taking great photos and putting together engaging videos, I owe a lot of the dazzle on my blog to this creative team.
Of course, the biggest debt of gratitude I have for the support I have received in the last ten years, is from my family. Many of my readers have been introduced to them over the years, including my three children; Joanna and her husband Jordan, Josh and his wife Laura, and Gabriel. They have been both a source of constant joy and immense pride. And you have also met my grandson Saul, of course, the cutest two-year old in the world. You met our dog Jake, who unfortunately passed away four years ago. Jake loved our student dinners! But so does Sophie, our four-year-old Portuguese Water Dog. And you will all understand that the tear in my eye as I write this last blog, is a tear of gratitude for Cheryl, whose love and support have been unending, and for that, I will be forever grateful.
Well I normally say, please comment on the blog or better yet, please drop by the Macklem House, my door is always open. As you would all know by now, the door will still be open but Dr. Jane Philpott will be there to greet you as she starts in her new role as next dean of the Faculty of Health Sciences. Pop your head in and wish her well. And if you'd like to drop your "has-dean" a line, you'll find me on Twitter, where my handle has changed to @RichardReznick.
It has been the privilege of a lifetime to have served as the dean here for the last 10 years, and one of the great joys has been interacting with so many of you through my Dean on Campus blog. So, for now, I will sign off, but know for sure that I will see or hear from many of you in my future travels.
I wish you all my very best.
Richard
Related topics