Long overdue: Canada needs a national pharmacare strategy
Another study!
Just a few weeks ago our provincial health ministers secured federal support to study universal pharmacare in Canada. This "study" will involve a bilateral federal-provincial commitment to "jointly research how a pharmacare program might work, including potential costs, timelines to implement, and how far the program should go to expand access to drugs."1
To be sure, this is not a new discourse; calls for national pharmacare date back to the 1960's. Yet despite hundreds of reports, multiple studies, innumerable policy discussions, and our justifiable pride in our universal health care system, we in Canada still have this basic inequity: many Canadians cannot afford quality healthcare because they can't afford the medications they need.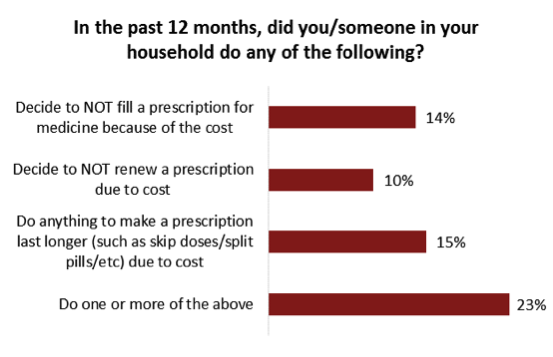 In their report Pharmacare 2020: The Future of Drug Coverage in Canada2, Morgan, Martin, Gagnon, Mintzes, Daw, and Lexchin, underscore four important principles of access, fairness, safety and value for money, that would translate to: a) the provision of universal coverage for selected medicines a little or most to patients; b) the selection and financing of medically necessary prescription drugs at a population level without needs-based charges — such as deductibles, coinsurance, or risk-rated premiums — on individuals or other plan sponsors (e.g., businesses); c) establishing a publicly accountable body to manage pharmacare; d) establishing pharmacare as a single payer system; and e) fully implementing pharmacare.2
In their report, they alluded to a declaration form the The World Health Organization, which has said that that "all nations are obligated to ensure equitable access to necessary medicines through pharmaceutical policies that work in conjunction with broader systems of universal health coverage."  The authors add, "to that end, every developed country with a universal health care system provides universal coverage of prescription drugs—except Canada."2
A recent Angus Reid Survey of Canadians showed that many Canadians struggle with their healthcare given their poor access to drugs.3 As seen in the table below, almost one quarter of Canadians responding to the survey indicated material issues due to our lack of prescription drug coverage.
Our Health Minister in Ontario, Dr. Eric Hoskins, a long time proponent of Pharmacare, wrote in an op-ed in Globe, "in treating my patients, I became acutely aware that some of them wouldn't fully benefit from universal health coverage in our country. Why? Because with every reach into my sample drawer, I knew there was a struggling mom who wouldn't fill her child's prescription because she simply couldn't afford it."4 In an excellent analysis in the Globe and Mail, André Picard discusses a recent governmental report5 on the costs of a national pharmacare strategy.6 Picard suggests the plan would result in both good news and bad news. The good news is that such a strategy would save $4.2 billion. The bad news - and the likely reason as to why Picard entitled his article Price tag on national pharmacare will dissuade Ottawa - is that the net costs to the federal government would be $19.3 billion. Picard aptly concludes, "… parliamentarians have failed, once again, to advance the implementation of medicare, by ordering up an analysis that is a political non-starter." Of course, there are opposing views. In an article published in the Financial Post, Brett Skinner, CEO of the Canadian Health Policy Institute, argues that a national pharmacare strategy would lead to higher costs and and inferior coverage. He asks, why would Canadians want pharmacare?7
All that said, my strong personal view aligns with Picard's, the authors of the Parmacare2020 report, and literally hundreds of other Canadian policy makers who have called for national coverage. The current system is a mess. We often refer to our "universal" health care system as a national treasure. But I don't believe that a system that has 24% of its citizens not filling or renewing a prescription because of its cost can be called universal or thought of as a national treasure. We have indeed had enough studies, enough debate, and enough rhetoric. Canadians deserve a national pharmacare strategy - period! If you have any thoughts on this issue, respond to the blog, or better yet, please drop by the Macklem House, my door is always open.
Richard