Not Your Average Lasagna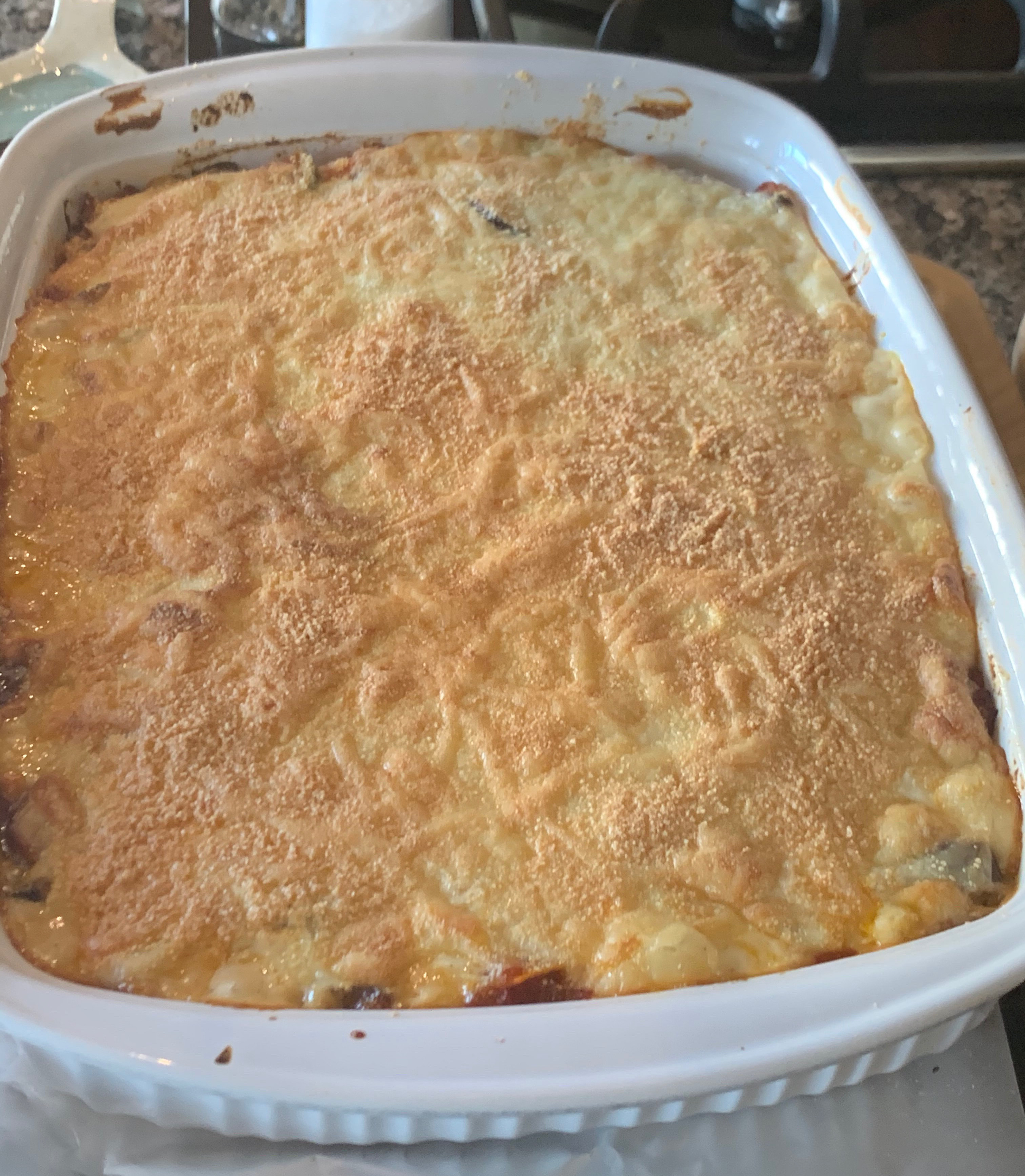 As I reflect back on the last 10 years as dean of this remarkable faculty and school of medicine, without a doubt, some of my fondest memories will be our student dinners. Back in 2010, as I was preparing to become the "new dean at Queen's" my wife Cheryl asked me a simple, yet profound question. She said, "how are you going to keep in touch with the students?" Innocent enough, but complex and challenging. I replied I would do a bit of teaching, meet with student leaders, and keep in touch with weekly blogs. Cheryl responded, not bad…but let's have them over for dinner.
Well, 10 years later, and 1,000 students fed, the student dinners have become a real joy for both Cheryl and I.
Although we have had several menus, Cheryl's gourmet lasagna was the most common main course. In fact, I think, in the last 10 years, Cheryl and I have cooked over 200 of them. I stand corrected, Cheryl cooked all of them and occasionally I was the sous chef, relegated for the most part to chopping vegetables.
So, of all of my memories as dean, why the dinners? That's an easy question to answer. Through the dinners, even in some small way, we were able to have a conversation with 1000 remarkable students. Over lasagna, we heard of the incredible array of experiences our students brought to Queen's. Over a glass of wine or Perrier, we heard about their aspirations, their excitement at being at Queen's, their initial guesses at career choice, and often, about their upbringing and families. And on more than one occasion, we broke out into song, and I somehow got myself coerced into doing a number for the annual Medical Variety Night!
Like Cheryl's not-so-average lasagna, the classes of 2014-2023 have been extraordinary. Like the best lasagnas, our students started at Queen's with a great foundation, sort of like simmering Vidalia onions and fresh minced garlic cooked in extra virgin first cold pressed olive oil. They have a richness to them, like the luxurious béchamel sauce that is secret ingredient of this great lasagna. And none of them are unidimensional, no, like the lasagnas that have three different types of cheeses, they too, bring diversity and complexity to our medical school. And no doubt, just like the home-made lasagnas, they too, all 1,000 of them, are "self-made". They in year one from scratch, and in a non-compromising process, they matured, became fully baked and ready to start the next phase of their careers.
Our dinners represented what is best about Queen's Meds: a feeling of family. Having had dinner together, students frequently stopped Cheryl and I on the street to say hello and pet the dog. Having had dinner together, students would wave as I walked into the medical school building. Having had dinner together, students had no hesitation in coming to my office when I advertised that "my door is always open". And having had dinner together, in a small way, but a very special way for Cheryl and I, we achieved the original goal of staying connected to what is our biggest asset in the medical school…our students.
After 10 years of this great tradition, last night we held the final student dinner at our house. It was a bittersweet evening, but as with every dinner, I have come away feeling energized and proud of the fantastic students we have here in the School of Medicine.